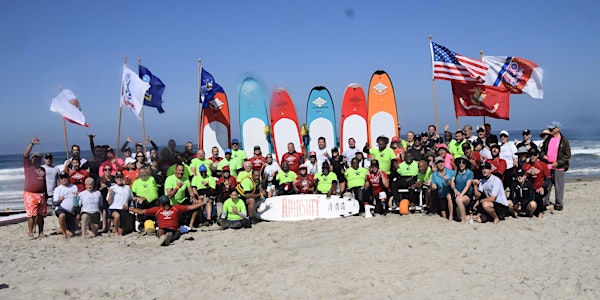 VA Nat. Sum. Sports Clinic Aug. 7-12th La Jolla, CA Venue by AmpSurf
Location
La Jolla Shores Beach
8246 La Vereda
San Diego, CA 92037
A week of sharing the healing power of Adaptive Surf Therapy with disabled Veterans from all over the country.
About this event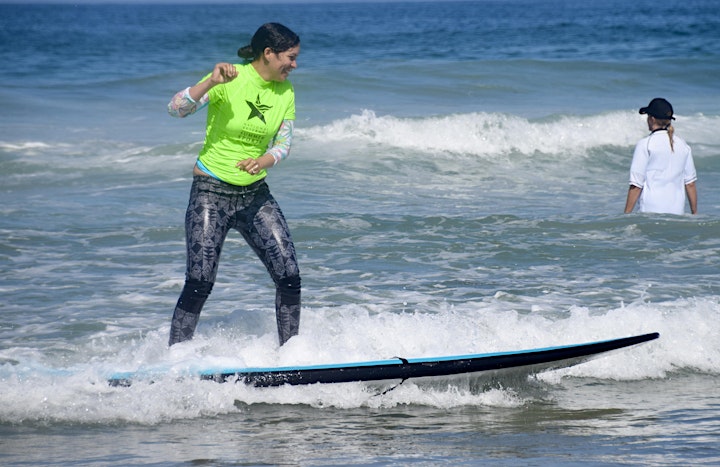 We will be doing 5 days of our Learn to Surf Clinics in partnership with the U.S. Department of Veterans Affairs for disabled Veterans from around the country. veterans are invited to participate and to sign up through the Department of Veterans Affairs at https://blogs.va.gov/VAntage/100337/registration-summer-sports-clinic/
AmpSurf will handling the volunteer sign-ups for this event and we will need Set-up help, Instructors, Water assist, Beach Support, Booth help, Tear down and more.
AmpSurf's mission is to Promote, Inspire, Educate, and Rehabilitate (PIER™) all people with disabilities and their families through adaptive surfing and other outdoor activities to keep them focused on their abilities, not their disabilities.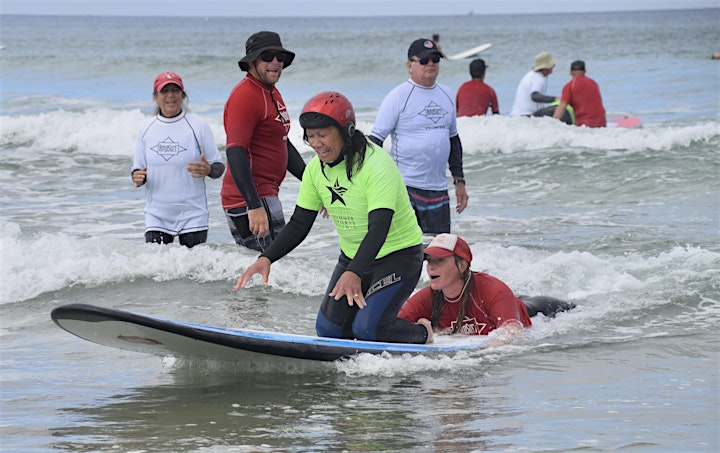 VOLUNTEERS
COVID-19 ALL MUST HAVE A VALID VACCINE CARD OR A NEGATIVE PCR TEST WITHIN 72 HRS OF BEING AT THE EVENT.
Thank you for expressing interest to help us share the healing power of the ocean and adaptive surfing with our participants. Below is information on the 'day of schedule' at the clinic.
Volunteering can be a very rewarding experience. These clinics are not possible without your help. These clinics are also not possible if not adequately staffed. It is very important that all who sign up to volunteer make it to the event. Please let us know as soon as possible if you are unable to attend by emailing surf@ampsurf.org As we get closer to the date of the clinic you signed up for, we will send out updates. Please be sure to arrive on time and expect to have one of the greatest experiences of your life.
Volunteer Daily Schedule:
Please read our Beach Policy Manual found on www.ampsurf.org
Set-up, Instructors, Beach, Booth, Water Assists, and Tear Down
7:00 - All Volunteers Arrive/Set up
7:30 - All Volunteer briefing
8:00 - Participants arrive and are fitted for wetsuits if desired.
8:30 - Welcome brief Participants/Volunteers, Dryland training and safety briefing, group photo
9:00 - 11:30 In-Water surf instruction.
11:30 - Break for lunch
1:00 -2:30 Afternoon yoga session
2:30 - Final comments, participants depart / Volunteers tear down and pack up
Again, please make sure you can commit for the whole time period you have signed up for. The Participants and your fellow volunteers are counting on you! We understand that circumstances change so please ensure you mail surf@ampsurf.org if you cannot meet your commitment.
COVID-19 ALL MUST HAVE A VALID VACCINE CARD OR A NEGATIVE PCR TEST WITHIN 72 HRS OF BEING AT THE EVENT.