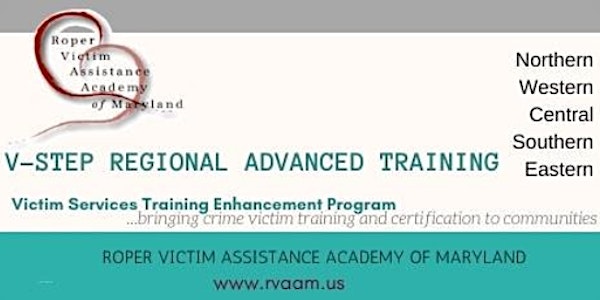 V-STEP: Compassion Fatigue & Self-Care (November - December sessions)
VSTEP: Compassion Fatigue & Self-Care - Techniques to Counterbalance the Intensity of Your Work and Facilitate Resilience
About this event
This is a two hour session that will focus on assisting professionals in schools to better understand the sources and symptoms of burnout and vicarious trauma on employee and organizational health
Dates & Times:
Monday, November 14 ~ 1:00 PM - 3:00 PM EST
Tuesday, November 22 ~ 10:00 AM - 12:00 PM
Tuesday, December 13 ~ 10:00 AM - 12:00 PM
SUMMARY:
Working with victims of crime can be both one of the most rewarding and challenging careers. It is rewarding because one has the opportunity to help others when they are most vulnerable. However, it can also be very challenging because one will be exposed to other people's pain and suffering on a regular basis. Over time, such exposure can take a significant physical, emotional, and psychological toll on an individual. How can one process all of the trauma one is going to be exposed to but not allow it to disrupt one's personal and professional life? This workshop provides an overview of how to monitor the emotional stress, and possible physical and behavioral health conditions, that many professionals may experience as the result of exposure to secondary and vicarious trauma; and, will provide a variety of resources and strategies they can use to assist in managing their stress and to facilitate resilience.
OBJECTIVES:
Identify secondary trauma injuries (including compassion fatigue, secondary traumatic stress, vicarious traumatization and burnout), what the warning signs are
Understand the importance of self-care as stress management and its impact on one's personal and professional life
Learn multiple dimensions of self-care
Utilize self-assessment tool to identify areas where one can improve self-care
Learn/experience stress-reduction tools to increase resiliency and reduce compassion stress
TRAINER: Heather L. Pfeifer, PhD, VASIII 410-837-5292 or hpfeifer@ubalt.edu
Training Contact: Anne Litecky, VASIII 410-837-5055, alitecky@ubalt.edu or Francis Poblete at francisbeirut.poblete@ubalt.edu 443-799-2596, Cherie Peay at cheriepeay@comcast.net 443-600-1621
About the Trainer: Dr. Heather L. Pfeifer is an Associate Professor in the School of Criminal Justice at the University of Baltimore and is the Associate Director of the Roper Victim Assistance Academy of Maryland. Her research interests focus on childhood victimization, its relationship to offending, and implementing trauma-informed policy and practices. She has been involved in numerous federal and state funded research projects involving substance abuse, juvenile delinquency, and victim service programs, and is currently facilitating for the Illuminations Program, a national training program that addresses the impact of childhood sexual abuse and works with professionals on improving their communication skills to more effectively respond to and assist victims and their families.
In order to receive a Certificate of Training, participants video cameras must remain on during all V-STEP Webinar trainings.
NOTE:
RVAAM selected curriculum has been approved for specific professions (e.g. social work, law enforcement, corrections, probation/parole) Participants will receive Continuing Education Units (CEUs), and are welcome to ask for academic credits. All participants will receive a Certificate of Training (1 credit per hour).
2020 V-STEP: Regional Victim Services Advanced Trainings are held in 5 regional locations across Maryland. Please contact Anne Litecky, V-STEP Program Coordinator for information or to schedule a training at your agency or organization.