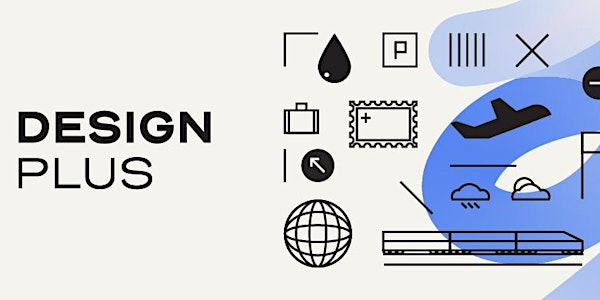 V Międzynarodowy Kongres DESIGN+ | V Creative Congress DESIGN+
Podczas konferencji Design Plus 2020 zostaną poruszone tematy projektowania usług turystycznych i związane z jej przyszłością.
About this event
STREAMING: https://www.facebook.com/kongres.design.plus
[ENGLISH BELOW]
Serdecznie zapraszamy na V MIĘDZYNARODOWY KONGRES KREATYWNY DESIGN PLUS. Dzień wykładowy w formule online odbędzie się w czwartek 15 października.
---
Turystyka, kreatywność, innowacyjność idą ze sobą w parze. Uzupełniając się, wchodząw symbiotyczną relację. Turystyka stanowi ważny element w tworzeniu żywego sektora kreatywnego.Nieszablonowe myślenie może pomóc w utrzymaniu lub wykreowaniu zupełnie nowego, unikatowegocharakteru miejsca działalności, na którą nie ma wystarczającego popytu lokalnego.
Kreatywność otwiera poligon doświadczalny dla sprawdzenia opłacalności produktów lokalnych narynkach krajowych i międzynarodowych. Innowacyjność może być właściwym sposobem nawprowadzenie unikatowej oferty na nowe rynki, które szybko ją wchłoną dostarczając dużo satysfakcjijednocześnie producentom i klientom. Ponadto turystyka może przyczynić się do zwiększeniaotwartości i elastyczności "społeczności gospodarzy", prowadząc do zwiększenia lokalnego popytuna produkty i usługi sektora kreatywnego.
Smart turystyka, questy, szlaki kreatywne, wioski i osady tematyczne, szlaki kulinarne - np. enoturystyka,zrównoważona turystyka, zgamifikowana turystyka… wszystkie te innowacyjne formy mogątrafić w gust coraz bardziej wymagającego i jednocześnie znudzonego masowym wypoczynkiemturysty oraz zastąpić dotychczasowy model odpoczynku: 3×S: słońce (sun), morze (sea), piasek (sand).
AGENDA
9:00 Logowanie i wirtualna kawa
9:30 Urząd Marszałkowski & Stowarzyszenie Media Dizajn - Rozpoczęcie V Międzynarodowego Kongresu Kreatywnego Design Plus
10:00 Olivier Ponti https://forwardkeys.com - Forward-thinking with ForwardKeys – Getting creative with big data
10:30 Prof. SGTiH dr hab. Teresa Skalska - Współczesne trendy i wyzwania rynku turystycznego
11:00 Violetta Hamerska www.violettahamerska.pl - Guest experience. Jak zarządzać doświadczeniami gości, które zapadają w pamięć?
11:25 Anna i Marcin Nowakowie www.gdziewyjechac.pl Nietypowe podróże tematyczne: Literackie i malarskie. Na przykładzie Anglii Jane Austen i Prowansji Van Gogha.
11:55 Rafał Bajena FilmServices / Filmcommission Szczecin - Przemysł filmowy - pośrednie i bezpośrednie efekty dla rozwoju turystyki
12:15 Marek Kramarczyk www.marekkramarczyk.com - Jachtostopem na Karaiby
12:40 dr Piotr Gutowski - Muzea wirtualne
12:55 Meike Zeigler creatuals.com - Breaking Patterns. Moving Minds
13:15 dr Marcin Chłodnicki - Projektowanie rynku miejskiego jako proces Service Design Thinking
13:35 Małgorzata i Kamil Kowalewicz www.robimypodroze.pl - Odkryj świat na nowo, czyli inne spojrzenie na podróżowanie
14:00 Marta Wylegała - Projekt JOHANNA – Joint staff Qualification in SB Destinations to increase the skilled workforce in the SBS and by that ensure a sustainable SCS development in the SBS
14:20 dr Marta Sidorkiewicz - Noclegowy zawrót głowy
14:40 Hanna Burno CEO Extrainhotel https://extrainvisit.com - Innowacje w turystyce. Potrzeby środowiskowe i biznesowe. Trendy i bariery
15:10 Achim Hack - Transdisciplinary approaches for the tourism industry
15:30 Hanna Bielerzewska www.naatlantyde.pl - Projektowanie etycznych i zrównoważonych usług turystycznych
16:15 Przerwa
16:30 dr Magdalena Małachowska - Panel dyskusyjny
17:00 Zakończenie 1. dnia
⚫Organizatorzy: Pomorze Zachodnie, Stowarzyszenie Media Dizajn, INKU Szczeciński Inkubator Kultury, Gmina Miasto Szczecin
⚫Partnerzy: Północna Izba Gospodarcza , Akademia Sztuki w Szczecinie
⚫Patronat medialny: Architektura i Biznes, Radio ESKA, Echo Szczecina, wSzczecinie
Podróżowanie ma raczej więcej wspólnego z doświadczaniem pewnych rzeczy niż z oglądaniem ich
- Nicholas Sparks -
_________________________________
[ENG]
We cordially invite you to the 5th INTERNATIONAL CREATIVE DESIGN PLUS CONGRESS. The online lecture day will be held on Thursday, October 15th.
----
Tourism, creativity and innovation go hand in hand. By complementing each other, they enter into a symbiotic relationship. Tourism is an important element in creating a vibrant creative sector. Thinking outside the box can help maintain or create a completely new, unique character of a place of business for which there is insufficient local demand.
Creativity opens a testing ground to test the profitability of local products on national and international markets. Innovation can be the right way to introduce a unique offer to new markets that will quickly absorb it, providing a lot of satisfaction for producers and customers at the same time. Furthermore, tourism can contribute to increasing the openness and flexibility of the "host community", leading to increased local demand for creative sector products and services.
Smart tourism, quests, creative routes, thematic villages and settlements, culinary routes - e.g. enotourism, sustainable tourism, gamified tourism ... all these innovative forms may appeal to the increasingly demanding and at the same time bored with mass leisure tourists and replace the current model of rest: 3 × S: sun, sea, sand.
Traveling has less to do with seeing things than experiencing them
- Nicholas Sparks
AGENDA
9:00 Login and virtual coffee
9:30 Marshal's Office & Media Dizajn Association - Beginning of the 5th International Creative Congress Design Plus
10:00 Olivier Ponti https://forwardkeys.com - Forward-thinking with ForwardKeys – Getting creative with big data
10:30 Prof. SGTiH dr hab. Teresa Skalska - Contemporary trends and challenges of the tourism market
11:00 Violetta Hamerska www.violettahamerska.pl - Guest experience. How do you manage a memorable guest experience?
11:25 Anna and Marcin Nowak www.gdziewyździeac.pl Unusual thematic journeys: Literary and painting. For example, Jane Austen's England and Van Gogh's Provence.
11:55 Rafał Bajena - Film industry - direct and indirect effects for the development of tourism
12:15 Marek Kramarczyk www.marekkramarczyk.com - Hitchhiking to the Caribbean
12:40 dr Piotr Gutowski - Virtual museums
12:55 Meike Zeigler creatuals.com - Breaking Patterns. Moving Minds
13:15 dr Marcin Chłodnicki - Designing the city market as a Service Design Thinking process
13:35 Małgorzata and Kamil Kowalewicz www.robimypodroze.pl - Rediscover the world, or a different perspective on traveling
14:00 Marta Wylegała - Projekt JOHANNA - Joint staff Qualification in SB Destinations to increase the skilled workforce in the SBS and by that ensure a sustainable SCS development in the SBS
14:20 Dr. Marta Sidorkiewicz - Overnight dizziness
14:40 Hanna Burno CEO Extrainhotel https://extrainvisit.com - Innovations in tourism. Environmental and business needs. Trends and barriers
15:10 Achim Hack - Transdisciplinary approaches for the tourism industry
15:30 Hanna Bielerzewska www.naatlantyde.pl - Designing ethical and sustainable tourist services
16:15 Break
16:30 Dr. Magdalena Małachowska - Panel discussion
17:00 End of day 1
⚫Organizers: Pomorze Zachodnie, Stowarzyszenie Media Dizajn, INKU Szczeciński Inkubator Kultury, Gmina Miasto Szczecin
⚫Partners: Northern Chamber of Commerce, Academy of Art in Szczecin
⚫Patronage : Architektura i Biznes, Radio ESKA, Echo Szczecina, wSzczecinie