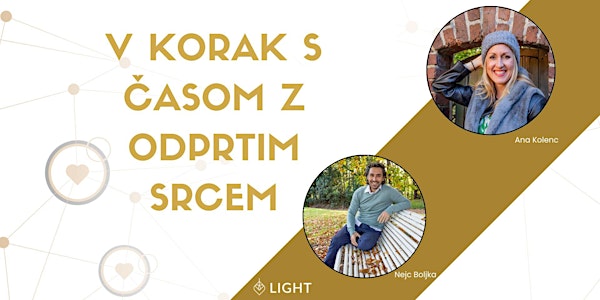 V korak s časom z odprtim srcem
Delavnica je namenjena poglobitvi notranje izkušnje delavnic »Poveži se s svojim srčnim poslanstvom« in »Vzponi in padci civilizacij«
When and where
Location
Tehnološki park Ljubljana Tehnološki park 19 Stavba B 1000 Ljubljana Slovenia
About this event
Delavnica »V korak s časom z odprtim srcem« je namenjena poglobitvi izkušenj udeležencev in udeleženk delavnice »Poveži se s svojim srčnim poslanstvom« in delavnice »Vzponi in padci civilizacij«. Je nadaljevalna delavnica prvih dveh.
Glavna namera je, da še bolj zaupamo v življenje. Si resnično dovolimo živeti na način, kot želi naše srce. Tako da nas tudi "ego" prične podpirati, ne sabotirati proces notranjega spreminjanja. Torej, da vprašam samo/samega sebe: "Kako lahko hitro se spreminjajoči svet vidim kot potencial za lastno opolnomočenje in izstopam iz vloge žrtve?"
Naša srca se bodo še bolj široko razprla, saj bomo ustvarili varen prostor s prav posebno energijo. Tisti, ki ste že kdaj bili na naših delavnicah veste, kaj v praksi to pomeni.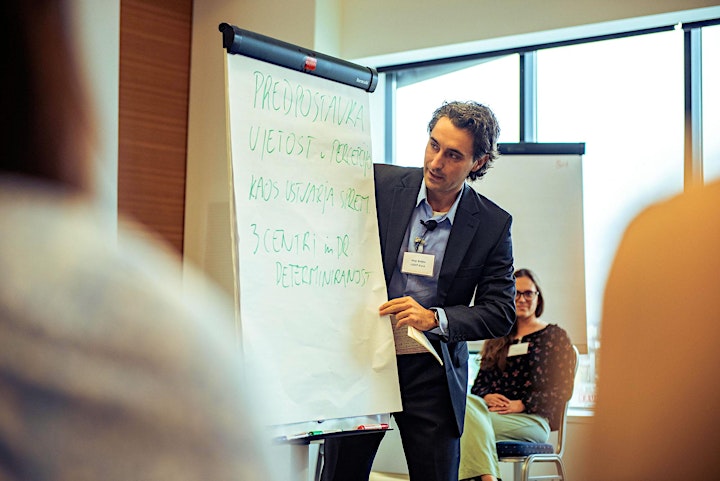 Ta delavnica je še toliko bolj posebna, ker zasledujemo dve stvari. Prvič: vsem prisotnim želimo preko meditativne izkušnje približati našo LIGHT GUIDE metodologijo ter drugič, ustvariti prostor, da se lahko prav vsakdo izrazi v svoji polnosti. Ne glede na dogajanje v vsakemu izmed nas, ne bo prav nobeno vprašanje »čudno«.
Gre torej za še bolj izkustveno in interaktivno delavnico kot sta bili delavnici na prvi stopnji.
Tisti, ki si želite še bolj poglobljeno raziskati globine svoje notranjosti in ste pripravljeni deliti svoje glavne ugotovitve z vsemi prisotnimi, res lepo vabljeni.
Namera s katero ste prišli na prvo delavnico, se bo začela še bolj kristalizirati, sidrala se bo še globlje. Cilj nadaljevalne stopnje je, da pridete do še večje jasnosti.
Število mest je omejeno na 15 oseb. Če čutite vašo prisotnost na tej delavnici SE PRIJAVITE ČIM PREJ.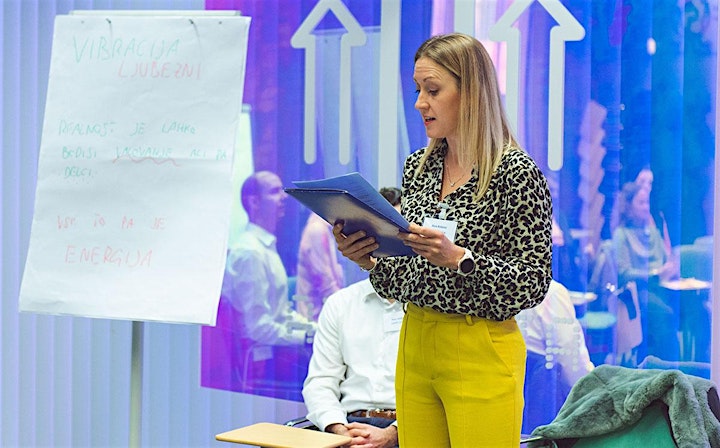 Če se niste udeležili delavnice »Vzponi in padci civilizacij« ali delavnice »Poveži se s svojim srčnim poslanstvom«, vas vabimo na brezplačno spoznavno srečanje v naše prostore na vodovodni 100. Za termin srečanja pokličite na: 064 179 010 (Nataša).
ČASOVNICA
17.50 do 18.00 prihod
18.00 do 18.10 uvodni del
18.10-20.30: fizične vaje + vaje za prizmeljitev; stik s srcem; odpiranje srca; krog delitve; priklop na srčno omrežje.
Obvezne prijave preko EVENTBRITE.
Oblecite se v udobna oblačila. S sabo imejte dovolj tekočine. Začnemo točno ob uri. Na delavnico pridite siti. Z naše strani tokrat ne bomo zagotovili sadja, oreščkov ali drugih prigrizkov.
IZVJALCI DELAVNICE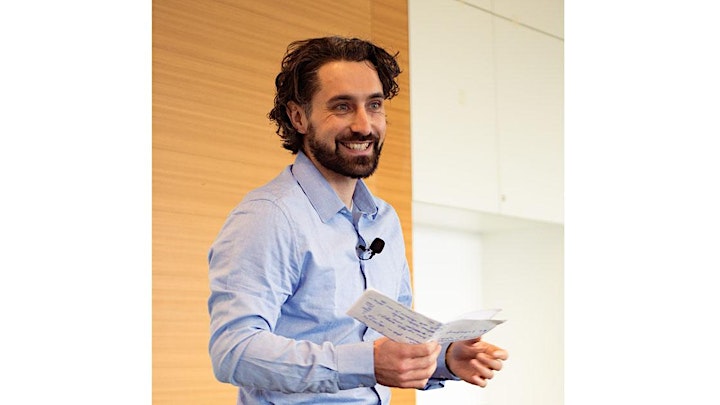 Nejc Boljka
Nejca so od nekdaj zanimale stvari, ki so očem nevidne. Odločil se je za študij zgodovine in socialne kulture, saj je pričakoval, da bo prejel odgovore vezane na obstoj naše civilizacije. Študij ga je sicer pripeljal do določene točke, vendar je bil za njegovo neukročeno radovednost premalo. Zadnjih 13 let se tako začel ukvarjati z zbiranjem informacij, ki niso del nekih ustaljenih družbenih tokov in usposabljanjem svetov in so povsem izven dosega naših 5 zaznavnih čutil. Njegovo delo na LIGHT-u temelji na izvajanju osebne in komplementarne (karmične) diagnostike za vodje in vodstvene ekipe.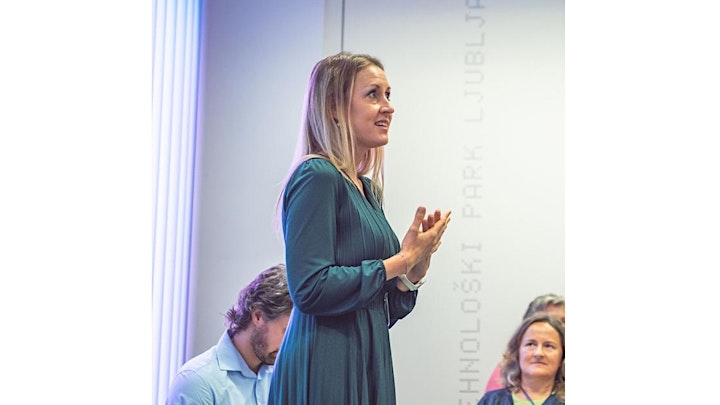 Ana Kolenc
Ana Kolenc je vizionarska, navdihujoča in strastna podjetnica ter avtorica Svetlobnega vodnika, ki je priročnik za osebno-duhovno rast. Vedno jo navdihujejo zgodbe ljudi, ki premagajo svoja omejujoča prepričanja in stopijo na pot svoje višje vizije in srčnega poslanstva.
Verjame, da je to prihodnost in zato svoje poslanstvo strastno prenaša na skupnost, ki jo gradijo v podjetju LIGHT.