Description
Vedeta Hanley in conjuction with Fabulous Faces PR is hosting this Dinner and Design Gala, celebrating the launch of her Luxury Collection and her Genesis & Luke Collection on Saturday, June 13, 2020 at Picco Tavern in Hackensack, NJ. Hosted by Sid Rosenberg of the best morning show in NYC, "Bernie and Sid in the Morning" & host of "Sid Sports Sunday", this will be a fabulous fashion meets fine dining experience. With the doors opening at 6p, Red Carpet going til 7:55p, and the fashion show starting between 7 and 7:30 allowing all to enjoy their dinner, this will be a fabulous event for debut of the fabulous collections made by Vedeta Hanley. This Dinner & Design Gala, has given the platform to three star performers; Angelica, Vladyss, and Essence winning songstress Cassme, who will leave you entertained like no other. With title sponsor Drink RX Water, where performer Angelica is now a featured brand ambassador of the brand, the energy will amaze you and more.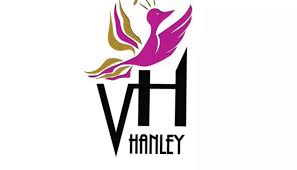 FROM CUTTING ROOM TO CUTTING EDGE
The designer V. Hanley has created a luxury collection for the discerning lifestyle. Inspired by the true duality of life in NYC, Vedeta Hanley created a unique style by utilizing smart fabrics and high technology, creating what she refers to as "astute luxury". The V. Hanley line appreciates the female silhouette, enhancing her curves which enhances every woman's confidence in style and comfort. Fabric used in the V. Hanley Collection is specially treated enabling each garment to be soft, breathable, and stain resistant designs that classically stand the test of time. About the designer: Vedeta Haney has designed for some of the most successful fashion houses in the industry including: Ralph Lauren Abercrombie & Fitch Jones New York Cynthia Rowley. After spending over ten years building other brands, she knows the time has come to launch her VH brand.
ABOUT THE DESIGNS DUE TO BE FEATURED
Two amazing lines, entitled "V. Hanley Collection" representing her Luxury Collection and her RTW (ready to wear) line Genesis & Luke. Vedeta combines sophistication, style and ease into beautiful evening wear and sportswear. Hanley's designs modern women's wear "infused with cosmopolitan sensibility" and is known for using rich fabrics and creating clothing pieces that empower global women.
With her V. Hanley Collection, Hanley's focus is always forthcoming and consistently respective of her structured, yet elegantly edgy aesthetic. Hanley's pieces represent genuine and timeless quality…. a rarity that you are proud to wear. Each garment is tailored with a true essence of her character that is continuously inspired by, for and through the universal fusion of her essence.
Her alter-ego line, Genesis & Luke is a sassy, sexy and ultra-cool line that is fused with street credibility. Genesis & Luke is a contemporary line that is fun, funky fresh and unmistakably New York. Genesis Luke can be both casual and dressy wearable for any occasions for anytime. Consisting of tops, bottoms, jackets, dresses and accessories, you can always be sure to be the center of attention when dressed in Genesis & Luke.
Vedeta Hanley is a woman is standing in front of a magical looking glass where her reflection depicts the international hot spots and enlightening cultures where she stands in the middle of it all. She is fabulously fresh and conservatively seductive while attracting flirtatious admiration and the respect of impressionable fashionistas. Her style is lyrically synonymous with a musically eclectic playlist ranging from Adele to Jay-Z. She is unapologetic-ally metropolitan with universal appeal.
Just this year, she has been in numerous magazines and graced the covers of Boss Magazine, Latina, Nura, YM Fashion, Upscale Magazine and More to come. She is currently breaking in to stores nation wide and you can currently purchase her Collections on line at reviews have noted.
All Media will be subject to approval and more information is available by emailing events.fabulousfacespr@gmail.com