Description
WHAT IS UXPH2018?
UXPH2018 Design Conference is a collaborative conference that showcases the possible applications of Design Thinking in technology, business, health, government, and many other fields. It brings together design professionals, UX practitioners, and design stakeholders of these sectors to participate in a dialogue on how Design Thinking can be applied and how it can benefit The Philippines.
Following from key insights and learning in the highly applauded "UXPH2017: Design for a Better Philippines", UXPH 2018 will focus on experience reports, challenges, emerging trends, and the context of design with the theme, "UXPH2018: Navigating Design Crossroads".
Initial Speakers
Keynote Speaker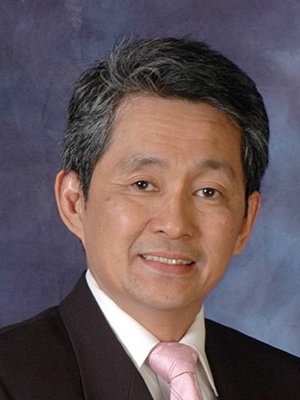 Mon Ibrahim is currently with the Department of Information and Communications Technology (DICT) as Undersecretary. Prior to this, he became an Executive Consultant to the Secretary. He also served as Deputy Executive Director of the then Information and Communications Technology Office under the Department of Science and Technology (DOST-ICTO) from July 2011 to June 2016 and Commissioner of the former Commission on Information and Communications Technology (CICT) from 2007 until June 30, 2011.
He is also a recipient of Sapphire Flare for Brilliance in the recently concluded 1st iBPAP FlareAwards on the 28 th of October 2016, for his key contributions to the Roadmap 2012-2016 where he organized 32 ICT Councils that helped in establishing the Next Wave Cities as well as for being instrumental in sustaining developments of the Philippine cyberservices.

Visiting Speakers
Dr. Barbara Chaparro is a Professor of Human Factors at Embry-Riddle Aeronautical University and directs the Research in User eXperience (RUX) Lab. She previously served as a Professor and Coordinator of the Human Factors Psychology Doctoral Program at Wichita State University (WSU) where she was the Director of the Software Usability Research Laboratory (SURL), an academic research lab that consults with corporations worldwide. Her research interests include applied human-computer interaction, user experience, usability assessment methods, and mobile computing. Dr. Chaparro has been awarded many contracts from Fortune-100 companies including, Microsoft, Dell, Google, Coca-Cola, Honeywell, and Motorola to research the usability of a wide range of technology and consumer products. Dr. Chaparro received her Ph.D. in Experimental Psychology from Texas Tech University and worked in software industry in New York and Boston before moving to academia. She has published many articles, technical reports, and practitioner-based research notes, and has presented at Human Factors and Applied HCI conferences. She has received distinguished awards for teaching and research from her academic peers and students.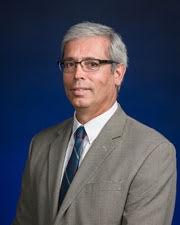 Dr. Alex Chaparro, Ph.D. joined the faculty at Embry-Riddle Aeronautical University (ERAU) in August 2017 as a Professor of Human Factors. Prior to joining ERAU he was the Carl/Rozina Cassat Professor in Aging and Director of the Regional Institute on Aging at Wichita State University (WSU). He served as chair of the Department of Psychology at WSU from 2010 to 2015. Prior to that, he was a postdoctoral fellow and research associate in biomedical physics at Harvard University. He received his BS in Experimental Psychology from Florida Institute of Technology and his Ph.D. in Experimental Psychology from Texas Tech University. His research interests concern of aging, vision, cognition, and driving with an emphasis on understanding how age-related changes in sensory and cognitive processes affect an individual's ability to perform complex behavior tasks like driving. He has received funding from federal agencies (FAA and US Air Force), industry partners (General Atomics Aeronautical Systems, Honeywell) and private foundations.