Description
UXPALA WORLD USABLITY DAY 2019:
DESIGNING THE FUTURE WE WANT
As usability professionals, our work is moving us closer to a certain future. Whether the progress is intentionally or unintentionally created, and whether that future is tomorrow, next month, or several years down the line - we are all heading towards endpoints of our own creation. This begs the question - What kind of future are we designing for?
This year's World Usability Day theme is: "Designing the Future We Want" and it was inspired by the United Nation's (UN's) Sustainable Development goals for the future. These 17 goals provide a roadmap of a future that we could be seeking to attain. The goals vary widely from "Good Health and Well Being" to "Gender Equality" to "Sustainable Cities and Communities". All of the goals are summarized in the infographic below. You can also read more about each UN goal (including it's full description) here.
---
SPEAKER
Details coming very soon!
---
VENUE:
TICKETMASTER HEADQUARTERS - HOLLYWOOD
7060 Hollywood Boulevard
Hollywood, CA 90028
Google Maps: https://goo.gl/maps/uEyNbRE4Aqk
---
PARKING
VERY LIMITED Parking is available underground at the Ticketmaster/LiveNation building. Enterance on N. Sycamore Ave. $20+
Public $$ Parking:
7086 Hollywood Parking
1712 El Cerrito Pl, Los Angeles, CA 90028
Hollywood Entertainment Plaza Parking
1638N N La Brea Ave, Los Angeles, CA 90028
(Quick right into alley before you get to Sunset Blvd at Y junction off of La Brea)
$15 Parking
1670 N Sycamore Ave, Los Angeles, CA 90028
Public Street Metered Parking on:
Hawathorne Ave
Hollywood Blvd.
Sycamore Ave.
Lanewood Ave.
Orange Ave.
Mall across the street at your own risk
---
PARTNERS:
TICKETMASTER HOLLYWOOD


Remember the last time you cheered so hard you lost your voice? Stood speechless after witnessing greatness? Or saw your favorite band play a triple encore? We do. And it's why we do what we do.
Those amazing, unforgettable, magical moments that are never the same from one night to the next —it's Ticketmaster's mission to make that connection between fans and the artists, teams and performers they love.
Visit us: TicketMaster Web Twitter Facebook Ticketmaster BLOG
ADOBE AND ADOBEXD - DESIGN TOOLING REIMAGINED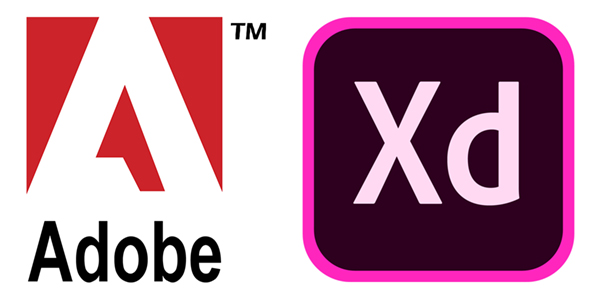 Wireframe, design, prototype, present, and share amazing experiences for web, mobile, voice, and more — all in one app. XD is made for designers, creative teams, and organizations that need to design at scale. It's everything you need to work more efficiently, collaborate effortlessly, and create and manage your design system. ADOBE XD #ADOBEXD
OPTIMAL WORKSHOP

A User Research Platform that helps you and your team make design decisions with confidence. We've created a suite of usability tools that help improve your website navigation, define information architecture, understand first-clicks, capture qualitative research, and more. All the things in all the right places. The research methods and features you'll need and love
Visit us: OptimalWorkshop Web Twitter Facebook LinkedIn
---
SCHEDULE
6:30 — Check-in, Network, Refreshments
7:00 — Business, Sponsors, Community
7:30 — SPEAKERS
9:00 — Q&A
9:25 — Raffle!
---
RAFFLE
Lots of Amazing stuff!
---
SOCIAL MEDIA
Event Hashtag — #WUDLA19
---
Tickets are required for this event and walk-ups are not permitted. Space is limited, so register now.
Drinks and appetizers will be provided. This private event is for UXPALA members ages 21+ if you are drinking alcohol. Please bring your ID to the event. By registering for this event, you are agreeing to UXPALA's Community Terms of Use.
---
FAQs
How do I access this event space?
This space is ADA accessible - Please contact contact@uxpala.org with any questions.
How can I contact the organizer with any questions?
Contact us at contact@uxpala.org with any questions!
Do I have to have pre-purchase my ticket to this event or can I just show up on the event day?
Tickets are required for this event and walk-ups are not permitted. Space is limited, so register now.
Do I have to bring my printed ticket to the event?
You can if you want. But you can also just check in with your name.
Is my ticket transferrable?
Not at this time but you can recieve a full refund up to 24 hours before the event. Usually we have a waitlist for our events so we'll make your ticket avaible to the next person on that list.
Is there a code of conduct?
Yes. Please take a moment to read through UXPALA's CODE OF CONDUCT FOR GUESTS, VOLUNTEERS, LEADERSHIP AND OFFICERS. By purchasing a ticket for this event, you AGREE to adhere to the UXPALA's Code of Conduct which you can find at the link as well as our CONFIDENTIAL REPORTING FORM. We strive to respoond immediately to all reports of Code of Conduct violations to keep everyone safe.
Do I have to be 21 or over to attend this event?
You do not have to be 21 years old, but we ask you be at least 18 years old to attend this event. However - Drinks and appetizers will be provided. This private event is for UXPALA members. Guests ages 21+ may drink alcohol. Please bring your ID to the event. By registering for this event, you are agreeing to UXPALA's Community Terms of Use.