Description
UXPALA - UX SPEED DATING (NETWORKING!) FALL 2019!
In our efforts to create better connections in the enormous UX community of Los Angeles we are trying something new!
Instead of a regular happy hour, this is a bit structured!
When you check in, you'll receive your regular name tag PLUS a set of questions.

At 7:30 pm, we'll start the Speed Networking - you'll have 5 minutes to talk with a new person and make a new connection.

You'll have 9 chances to make 9 new contacts!
Regular networking time before and after Speed Networking too
BIG RAFFLE PRIZE - 1 Year License to Adobe CC!! ($635.88 value)!!
Instead of a bar, we've teamed up with Slickdeals who are generously hosting us in their gorgeous offices in Hollywood - with 360º views, great food and drink!
It's our hope this event will lead to creating those quality relationships that help you in your career - long term.
WHO SHOULD ATTEND?
HR Professionals with Open Positions In Their Company
(NO Recruiters/Agencies/Agents)
Those Seeking Work (Full time/Freelance/Contract)
Seeking Networking Connections
Seeking Tech Community Connections
UX, Product Design, Research Professionals
Back and Front End Professionals
Visual, UI, IXd, Motion Graphics Designers
Information Architects, UX Writers, Content Strategists
All others
HERE'S HOW THE EVENING WILL WORK:
6:30-7:00 PM:
Meet at Slickdeals for food, drink and socialize. You will also recieve a set of printed questions when you check and recieve your name tag.
7:00-7:30 PM:
Business and Community time! You know the drill - We thank and acknowledge our generous sponsors as well as give YOU an opportunity to share about upcoming events, job openings or if you're looking for a job - to stand up and give us 60 SECONDS about you!
7:30-8:30 PM:
When you've received your name tag at check-in, you were given a set of ice-breaker questions. Now you're going to paired off with someone YOU DON'T KNOW. You'll be given 5 minutes to learn as much about each other as possible. You'll have 9 rounds of "UX Speed Dating!" to meet and connect!
8:30-8:55 PM:
More socializing and continued conversations with those you met.
8:55-9:00 PM:
Raffle and Good Night!
UX SPEED DATING / POST EVENT:
So that you can keep in contact with each other, we'll make available a spread sheet with your first and last names and LinkedIn URL's of only those that actually attended - so that you can follow up with contacts after the event.
As always, we'll post an Event recap page to UXPALA.org website too!
---
VENUE:
SLICKDEALS - HOLLYWOOD
6255 Sunset Blvd #1110
Hollywood, CA 90028

Google Maps: https://goo.gl/maps/uEyNbRE4Aqk
---
PARKING
Slickdeals Building:
VERY LIMITED Parking is available underground at Slickdeals building. $20+
Public $$ Parking Garages Around Venue:

Public Metered Street Parking:
---
PARTNERS:
SLICKDEALS HOLLYWOOD


The Slickdeals community of 11M shoppers share and review the very best deals found in stores and online to help fellow shoppers save money and discover new products. Set up a deal alert today for the next art supply or graphic design purchase you intend to make.
Visit us: Slickdeals Web Built In LA | Twitter Facebook | Instagram | Pinterest

ADOBE AND ADOBEXD - DESIGN TOOLING REIMAGINED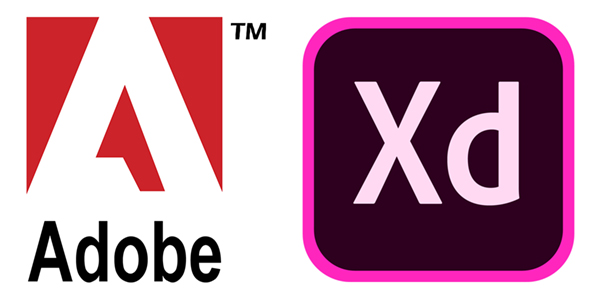 Wireframe, design, prototype, present, and share amazing experiences for web, mobile, voice, and more — all in one app. XD is made for designers, creative teams, and organizations that need to design at scale. It's everything you need to work more efficiently, collaborate effortlessly, and create and manage your design system. ADOBE XD #ADOBEXD
OPTIMAL WORKSHOP

A User Research Platform that helps you and your team make design decisions with confidence. We've created a suite of usability tools that help improve your website navigation, define information architecture, understand first-clicks, capture qualitative research, and more. All the things in all the right places. The research methods and features you'll need and love
Visit us: OptimalWorkshop Web Twitter Facebook LinkedIn
---
SCHEDULE
6:30 — Check-in, Network, Refreshments
7:00 — Business, Sponsors, Community
7:30 — SPEED DATING BEGINS!
8:30 — Networking
8:55 — Raffle!
---
RAFFLE
Adobe CC 1 Year License!
Books
---
SOCIAL MEDIA
Event Hashtag — #UXSpeedLAF19
---
Tickets are required for this event and

walk-ups are not permitted. Space is limited, so register now.
---
FAQs
How do I access this event space?
This space is ADA accessible - Please contact contact@uxpala.org with any questions.
How can I contact the organizer with any questions?
Contact us at contact@uxpala.org with any questions!
Do I have to have pre-purchase my ticket to this event or can I just show up on the event day?
Tickets are required for this event and walk-ups are not permitted. Space is limited, so register now.
Do I have to bring my printed ticket to the event?
You can if you want. But you can also just check in with your name.
Is my ticket transferrable?
Not at this time but you can recieve a full refund up to 24 hours before the event. Usually we have a waitlist for our events so we'll make your ticket avaible to the next person on that list.
Is there a code of conduct?
Yes. Please take a moment to read through UXPALA's CODE OF CONDUCT FOR GUESTS, VOLUNTEERS, LEADERSHIP AND OFFICERS. By purchasing a ticket for this event, you AGREE to adhere to the UXPALA's Code of Conduct which you can find at the link as well as our CONFIDENTIAL REPORTING FORM. We strive to respoond immediately to all reports of Code of Conduct violations to keep everyone safe.
Do I have to be 21 or over to attend this event?
You do not have to be 21 years old, but we ask you be at least 18 years old to attend this event. However - Drinks and appetizers will be provided. This private event is for UXPALA members. Guests ages 21+ may drink alcohol. Please bring your ID to the event. By registering for this event, you are agreeing to UXPALA's Community Terms of Use.