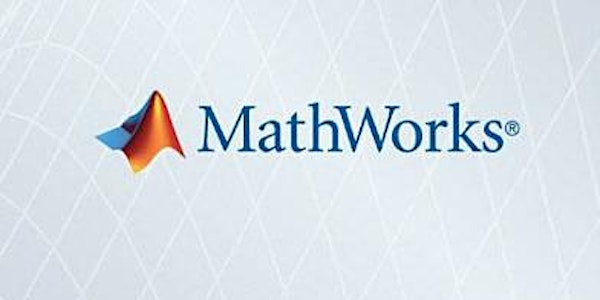 UXPA Monthly Meeting: Making the Complex Approachable at MathWorks
When and where
Location
MathWorks 3 Apple Hill Drive Natick, MA 01760
Description
Presentations by MathWorks UX team
The MathWorks UX team will present 15-minute talks on how they've used the user experience process to make complex domains approachable.
UXPA 2015 November Monthly Meeting at MathWorks!
Agenda
6:00 to 6:30 pm: Meet & Greet, Refreshments

6:30 to 6:45 pm: Opening Remarks by Amy Kidd

6:45 to 7:45 pm: UX Talks by MathWorks UX team

7:45 to 8:30 pm: Networking, Tour of MathWorks UX Center (optional)

Opening Remarks - Amy Kidd, Senior Manager of User Experience at MathWorks
Amy Kidd is the Senior Manager of User Experience at MathWorks. She has also served as Conference Chair (2011-2012) and member of the Board of Directors for UXPA International. Amy has an MS in Humans Factors in Information Design from Bentley College and a BA in Cognitive Science and Math from University of Virginia. In her spare time she aims her design interest at her house, colorful fabrics, and yummy food (although not all at the same time).
Presentation - "The Teacher Becomes the Student: Understanding the Internet of Things (IOT)" by Heidi Bilbo and Adarsh Narasimhamurthy
To illustrate to our users how they could apply our tools in a new way, our cross-functional team created examples using IOT hardware (such as the Raspberry Pi) and ThingSpeak combined with MATLAB, walking users through the process. But we also learned a few valuable lessons along the way – experiencing some of the usability issues with the workflow firsthand.
Heidi Bilbo is a Senior User Experience Specialist and UX Team Lead at MathWorks, where she supports the MATLAB language, specializing in user experience for command line interfaces. She has over 12 years' experience in user experience activities including user research, task analysis, requirements analysis, user-centered design, prototyping and assessment.
Presentation - "Using User Centered Design: How UX was baked into the MathWorks User Experience Center" by Eric Pressman and Adam Cohen
It is not often you have the chance to build a state of the art User Experience research facility for your team. Its a great opportunity…but also a little scary to design a space for a large UX group. To be successful we employed the same methods we uses to design software for our customers. This presentation will highlight the process and methods we used (from our UX toolbox) to design and deliver the MathWorks User Experience Center.

Eric Pressman has been a part of the UX community in the Boston area for over 15 years. In those 15 years, in addition to supporting development teams creating some of the most complex and innovative products on the market, he has also built (or rebuilt) four "Usability Spaces". As a Usability Specialist at Macromedia (now Adobe), Eric built his first usability lab for a team of two using nothing more than his credit card and multiple trips to Circuit City and Radio Shack. At MathWorks Eric has had the opportunity to build three iterations of a "Usability Lab" for his growing group, varying from the home grown DIY versions in the early days of the group to the more complex design needed to support a team of over 60 UX Specialists.

Adam Cohen is a Senior UX Specialist at MathWorks. In his current role he supports Simulink and Stateflow, two of MathWorks flagship products that strive to accelerate the pace of science and engineering. In addition to supporting the core user interface of Simulink and Stateflow, Adam was a driving force behind the research, design and delivery of the MathWorks User Experience Center.

Presentation - "Testing Paper from Afar: Paper Prototyping with Remote Participants" by Amy Kahn
Paper prototypes are a fast and efficient means toward communicating design decisions and iterating on design ideas, but pose a challenge: how does one deal with a paper prototype and remote users? A new method addresses this very issue, allowing external users to test our paper prototypes from wherever they may be, whether inside our lab or from their own computers. Come see how we allow users to test our paper prototypes from remote locations.
Amy started in UX in 1998, documenting and developing online communities for CyberSites, Inc, in New York City. Since moving to Boston in 2000, she has designed, prototyped, built, and tested user interfaces for customers from financial institutions, retail, science, marketing, and technology. She has been a Senior User Experience Specialist at MathWorks since March 2013, and lives in Newton with her husband and two children.

About UX @ MathWorks
MathWorks develops MATLAB and Simulink, the leading technical computing software used by engineers and scientists. The company employs 3000 people in 15 countries, with headquarters in Natick, Massachusetts, U.S.A. MathWorks is privately held and has been profitable every year since its founding in 1984.
Our user experience team has over 60 passionate user experience professionals with experience in user research, usability testing, and design. The user experience team members are embedded with their product teams and contribute throughout the product development life cycle. They are regarded as strategic business partners by their product teams as they develop new products, features, and enhance legacy products.

Sponsored by

Geting to MathWorks
These directions for getting to MathWorks by car or public transportation should have everything you need to know. If visitor parking is full when you arrive, feel free to park in any nearby open spaces or in the garage just across from visitor parking.