Description
Schedule:
6:00-7:00pm: Networking, Food & Drinks Served and Sponsored by AppDynamics
7:00-7:15pm: Introduction and Announcements
7:15-8:30pm: Presentation by Laura Klein


"How Well Do You Know Your Customer?"
Getting Beyond Personas with the User Map
with Laura Klein, Author of "Build Better Products" and "UX for Lean Startups"

By now, we all know the importance of understanding the people who are buying (or not buying!) and using our products. But how well do you really know your users? Too many product managers, entrepreneurs, and designers go through the motions of user research or creating personas, but they don't learn the right things about the people they're building products for.
In this session, Laura will introduce the concept of the User Map, a set of 16 comprehensive questions that will help you learn what you need to know in order to build a great product that people buy, use, and recommend. Stop basing your product decisions on guesswork and start mapping your user.

About Laura Klein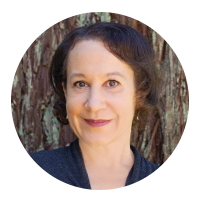 Laura fell in love with technology 20 years ago when she saw her first usability test. Since then, she's been an engineer, designer, and product manager, helping companies of all sizes learn about their users so they can build better products.
She's the author of UX for Lean Startups (O'Reilly '13) and Build Better Products (Rosenfeld Media '16). In her blog and podcast at Users Know she rants about product management, design, startups, and growth.
Checkout Laura's new book "Build Better Products" (Rosenfeld 2016).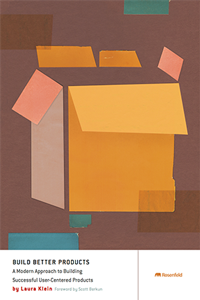 It's easier than ever to build a new product. But developing a great product that people actually want to buy and use is another story. Build Better Products is a hands-on, step-by-step guide that helps teams incorporate strategy, empathy, design, and analytics into their development process. You'll learn to develop products and features that improve your business's bottom line while dramatically improving customer experience.

Preorder the book


This event is produced by:


Cascade SF is a design and technology organization based in San Francisco, CA.
Designers and mentors come together to teach each other the latest tips, tricks and techniques for designing apps and web sites.
Subscribe to our mailing list or join us at meetup.com/cascadesf.
Sponsored by:

AppDynamics gives enterprises real-time insights into application performance, user performance and business performance so they can move faster in an increasingly sophisticated, software-driven world.
FAQs
Where can I contact the organizer with any questions?
Get in touch with Andi Galpern at andi@cascadesf.com.
Is my ticket refundable?
All tickets are non-refundable. If you can not attend, you can transfer the ticket to your friend.