Event Information
Location
Galvanize
44 Tehama Street
San Francisco, CA 94107
Description
This is an after-work mini conference about the intersection of UX + Blockchain.
Cryptocurrency and blockchain technologies are drastically transforming our economy and making it easier to anonymize purchases and improve the security of technology.
For this UXNight, we'll teach you all about the different types of Blockchain technologies, cryptocurrencies including Bitcoin, Ethereum, ICOs, and more. We'll also talk about tokens, security laws, utility vs. security, raising money, and examine the value of data.

Disclaimer: The information at this event is not intended as financial advice, and is for informational purposes only. Andi Galpern (The Producer) + Cascade SF (The Production Company) is an investor in cryptocurrency and does not provide provide legal, investment, tax, etc advice.


---
Schedule:
6:00PM
Doors open
We'll be serving appetizers and light refreshments

6:30PM
Intro & Announcements
Andi Galpern, Founder & Producer at Cascade SF
6:40PM
"The History of the Blockchain"
with Sloane Brakeville, Founder of FR8 and Former IBM Blockchain Specialist

7:05PM
"Designing Decentralized Applications"
with Nisa Andrews, Product Designer at Uber, and Decentralized Applications Designer

7:45PM
"Meet Connie Yang: Design Director at Coinbase"
A fireside chat and open Q&A with Connie Yang, Design Director at Coinbase
8:05PM
"Blockchain, ICOs, Tokens, and the Decentralized World"
with Michael Zargham, PhD and Founder of Blockscience
---
"The History of the Blockchain"
with Sloane Brakeville, Founder of FR8 and Formerly Blockchain Specialist at IBM
PRESENTATION WITH SLIDES
Before diving into blockchain systems design, it's important to have a grasp of how money and contracts work, historically speaking. In this presentation, Sloane Brakeville will teach you how currency is established, how money works, basic terminology relating to the blockchain, about contracts, securities, and then we'll hand the mic over to Nisa to teach everyone about Ethereum.


"Designing Decentralized Applications"
with Nisa Andrews, Product Designer at Uber
& Independent Decentralized Apps Designer
PRESENTATION WITH SLIDES + CASE STUDIES

For this UXNight, designer Nisa Andrews will teach us about Ethereum, how blockchain works, and she'll show us the difference in systems architecture when designing for a blockchain app. Nisa will also showcase case studies of Decentralized Apps she's worked on including WeTrust.
You'll learn about terms like distributed ledgers, how the design process is similar a different when designing for dApps, the types of apps built on Ethereum, how Ethereum works, and what a smart contract is. You'll also learn how this new system design works in the favor of individuals instead of corporations.



"Meet Connie Yang, Design Director at Coinbase"
FIRESIDE CHAT
In April 2017, Connie joined Coinbase as Design Director with very little cryptocurrency experience - but she learned a lot and she caught on fast. Her experience designing for games and for Facebook for 4.5 years translated well.
In this fireside chat, we'll talk with Connie about:
Her role as a Design Director at Coinbase and what types of projects she works on

Her design team and their responsibilities

Their design process and the skills you need to work in FinTech

How UX skills translate to various markets and that you don't have to be an expert – you just need to be open to learning.

Open Q&A


"An Overview of Regulations, ICOs, Tokens, and the Decentralized World"
with Michael Zargham, PhD and Founder of Blockscience

PRESENTATION WITH SLIDES
Michael Zargham, PhD & Founder of BlockScience, specializes in writing and reviewing technical white papers for blockchain startups. He'll teach us basic terminology and what goes into writing a whitepaper, the difference between securities and utilities, and also basic blockchain terminology so that everyone speaks the same language. You'll also learn about:
Blockchain as a technology

ICOs and Tokenization

Decentralized software vs. decentralized business models

White paper vs. technical white papers

Regulatory considerations

Utility tokens '

Security tokens

The anatomy of a blockchain-enabled application, which includes smart contracts, trust, data collection, and usability.

Open Q&A
---
Speaker Bios (In Order of Appearance)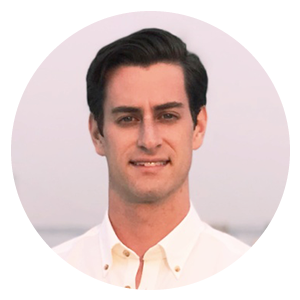 Sloane Brakeville, Founder of FR8
Former Blockchain Specialist at IBM
Sloane Brakeville is currently at Fr8, a company building solutions for the freight industry on the blockchain. Previously he was a blockchain specialist at IBM, working with Fortune 500 companies to educate and build on blockchain opportunities in their industries.

Nisa Andrews, Product Designer at Uber and DApps Designer

Nisa Andrews is a Product Designer at Uber and an Independent dApp Designer. She has worked on a few projects in the blockchain space: redesigned WeTrust's Trusted Lending Circles beta dApp, a tool that helps people build and access credit within a trusted group; designed ICOStat's logo and Comparison tool, a site where you can track the ROI of ICOs which was recently acquired by CoinCircle; designed payETHforward, a non-profit DAO. She is passionate about making blockchain technology accessible and usable for all people.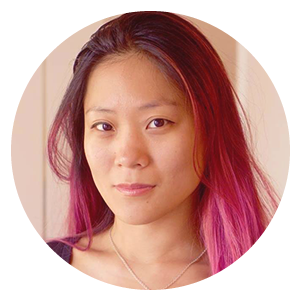 Connie Yang, Design Director at Coinbase
Connie Yang is the Design Director at Coinbase, a secure platform for buying, selling, trading and securing cryptocurrencies. Prior to Coinbase, she worked at Facebook as a Product Designer for Growth & Emerging Markets.
Before Facebook, Connie was the UI Director at a startup in San Francisco, focusing on mobile application UI. She specialized in the game industry, and focused on social and mobile games. She has hired, directed, and built 3 design teams from scratch at different companies.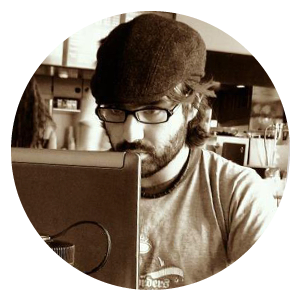 Michael Zargham, PhD, Founder and CEO of BlockScience

Michael Zargham, aka "Zargham", is the Founder and CEO of BlockScience, a research and analytics firm focused on socio-technical networks and economic systems engineering. BlockScience supports projects in domains from Advertising to Education to Supply Chains. His professional experience includes architecting data and decision systems, and data science team building for Cross Media Works; he holds a PhD in systems engineering from the University of Pennsylvania with a focus on decentralized algorithms, coordinated decision making and emergent properties in networks.

Hosted by:
Located in SoMa, Galvanize San Francisco takes collaboration to a whole new level, with five floors of creators, innovators, and passionate learners. And don't forget the rooftop, with gorgeous views of downtown and the San Francisco Bay. From events to workshops to the thriving startup ecosystem, our SoMa campus provides the opportunity to learn, connect and build your startup. This campus is full of energy, intelligence, and motivation – we welcome you to walk through these doors, join our community and be inspired to level up.

Interested in a shared workspace in San Francisco? Visit galvanize.com.

Sponsored By:


Cloudflare uses CDN technology to speed up and secure any web site. They are hiring for multiple positions including Product Designers, UX Researchers, Data Scientists and more. Visit cloudflare.com/careers to view and apply for open positions.
Video Production Team:



Whether you need live video coverage, cinematography or playback of a PowerPoint – Diamond Sonic is ready to help! Rest easy knowing you have a professional and courteous crew of video pros ready to take care of your most demanding video needs. Visit diamondsonic.com to check out all services including live audio, djs and music, photography, lighting, and anything to bring your party to life!
FAQs


What are my transportation/parking options for getting to and from the event?
There is street parking and nearby garages available in Downtown San Francisco
How can I contact the organizer with any questions?
Email Andi Galpern at andi@cascadesf.com
What's the refund policy?
All tickets are final sale, non-refundable and available on a first-come-first-serve basis.

If you purchased a ticket before January 3, 2018 you can request a refund by Monday, January 15, 2018 at midnight. Any requests after that date will not be refunded.
*Prices for tickets are subject to change based on content value and availability.
Date and Time
Location
Galvanize
44 Tehama Street
San Francisco, CA 94107