Description



"The Art of Storytelling"
with Alonso Martinez,
Technical Director at Pixar Animation Studios
KEYNOTE PRESENTATION
Join us for a night to learn storytelling techniques by Pixar's Technical Director and robotics engineer Alonso Martinez. Alonso has been at Pixar for over ten years. For this UXNight, he will teach us elements of creating an engaging story and describe how all of the departments work together to achieve a cohesive story and a unified design.

"Alonso Makes Robots"
FIRESIDE CHAT
We'll sit with Alonso for a fireside chat to learn about his career, his robots, and he will answer questions from the audience.

Learn how Alonso designed and engineered a family of robots on a YouTube interview.
About Alonso
Alonso Martinez works at Pixar Animation Studios and has created digital characters for academy award winning movies such as "Up","Inside Out" and "Coco". He has also worked on movies like "Cars2", "The Good Dinosaur", and is working on the upcoming movie "Incredibles 2.

Outside of Pixar, Alonso continues his passion for creating lovable characters through robotics and is working on developing the building blocks by which robots could feel emotions and empathy. As a robot's understanding of the world and people's emotions get richer, so will their ability to interact with people in a more meaningful way.


THANK YOU FOR HOSTING US!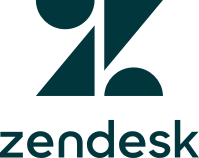 Zendesk is hiring designers, product managers, and marketers. Apply at https://www.zendesk.com/jobs/san-francisco/
SPONSORED BY:

CloudApp is a visual communication tool that lets you work at the speed of sight. With CloudApp you can record your screen and turn it into a gif or an mp4, annotate, take screen captures, organize collections, and so much more. Say it faster and clearer with visual communication. Try CloudApp.

Video Production:



Whether you need live video coverage, cinematography or playback of a PowerPoint – Diamond Sonic is ready to help! Rest easy knowing you have a professional and courteous crew of video pros ready to take care of your most demanding video needs. Visit diamondsonic.com to check out all services including live audio, DJs and music, photography, lighting, and anything to bring your party to life!
FAQs


What are my transportation/parking options for getting to and from the event?
There is street parking and nearby garages available in Downtown San Francisco.
How can I contact the organizer with any questions?
Email Andi Galpern at andi@cascadesf.com
Can I request a refund?
All tickets are non-refundable and available on a first-come-first-serve basis.