Event Information
Location
AppDynamics
303 2nd St
San Francisco, CA 94107
Description
Welcome to augmented reality, where we add layers to the existing world to improve comprehension, play around with fun effects, create planning tools for interior design and it doesn't stop there!
Augmented reality is growing rapidly as an everyday technology, and valued at over $150 billion dollars, according to Forbes. That said, there is endless opportunity for designers to create for this space.
We'll have HoloLens demos, AR app demos and presentations on how to build and design for Augmented Reality.


---

Schedule:
This will be a fun and packed night.

5:30pm: Doors, AR and MR Demos on HoloLens + mobile devices.
Food & Beverages served and sponsored by our friends at AppDynamics.

6:00pm: Welcome and Announcements
6:15pm: The Intersection of Branding & XR
6:30pm: Designing Good UX for Augmented Reality
7:05pm: How Augmented Reality Works
7:30pm: Magic Show! Featuring Paul Nathan from the Great Star Theatre!
7:55pm: How to Build and Create an AR App: Q&A Panel from our Demoers

9:00pm: Wrap up


---
"The Intersection of Branding & XR"
Mike Schaiman, Managing Director at Helios Interactive
Helios Interactive is an experience design studio that explores the intersection of advertising, branding, and XR.* They'll showcase their mixed reality collaborations with Sprint, NFL, and various other companies and walk us through a video demo reel talking about their projects and how they created them.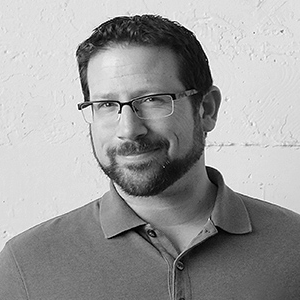 ABOUT MIKE SCHAIMAN

Mike is a passionate proponent of new technology in the digital space. When he's not running around the country evangelizing the adoption of new experiential displays, he can probably be found chasing his kids around the house.



"Good UX Design for Augmented Reality"
Tyler Wilson, XR Product Designer at
Helios Interactive
Tyler will give you a suite of tips and considerations of how to design an app with augmented reality features . You'll learn about:
How augmented reality works

Interactions such as touch, tap, swipe, rotate, etc.

Visual cues

Physics and how they play into effect

What he's learned from experimenting in this space.


ABOUT TYLER WILSON

Tyler Wilson is an interaction designer for XR, based out of San Francisco, CA. He has a passion for teaching and entertaining people. Tyler loves his job at Helios Interactive, where he works on XR applications to advertise brands in new interactive ways. He's passionate about adopting empathy through virtual experiences and giving people the ability to explore new worlds.

Tyler knows humans inside and out-whether it's reconstructing skeletons as a bioarchaeologist, or creating detailed user experience designs for XR experiences. He is also a classically trained artist and actor who really wants a pet squid.



"Getting Technical: How AR Works"
A Fireside Chat with Adam Croston, Technical Director at ReScan360
Learn about optics, how lenses work, camera, sensors, the history of the technology, how it ties into gaming, and the technical details of how to create for augmented reality. We'll also discuss tracking and how to get it right.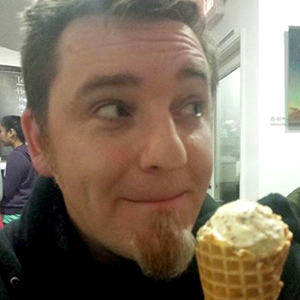 ABOUT ADAM CROSTON

Adam has 20 years experience creating games and 3D applications. Previous projects include tech for Magic Leap, Microsoft's Project Spark, GTA IV, half a dozen console games, several 3D and 2D art packages, and even government classified projects involving robotics and sensing systems. He has lived and worked around the world (Los Angeles, Seattle, Tokyo, London and Edinburgh) and in his spare time rides motorbikes, makes mechanical art, and codes just for fun.
"How to Build & Design for AR: A Showcase of Apps & and Panel Discussion"
Panel discussion featuring demoers who built and designed their apps.
In this panel, we'll talk about the tools, tips, and techniques for building and designing for augmented reality.


AR App Demoers / AR Product Designers



Neilda Pacquing, XR Product Designer
Neilda Pacquing explores the ways VR/AR/MR (XR) has the power to teach empathy and share experiences to others in new ways. She is a UX Designer and XR evangelist and worked for companies such as Sephora and Bank of America designing for a variety of digital platforms. Neilda is currently studying VR development and is working on making apps of her own.

Jonathan Tzou, VP of Product at iStaging & AR Designer & Developer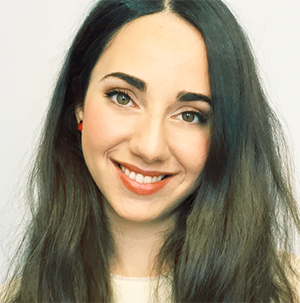 Duygu Daniels, AR/VR Designer & Developer
Duygu Daniels is an interaction designer who makes technology more approachable and less intimidating. Her recent projects include designing the first AR exhibition for Stanford's Cantor Arts Center and the first user-generated AR network for Betaworks Studios in NYC. Duygu has also been an Oculus Launch Pad Member and is currently designing the user onboarding experience for Osmo, an Ai & computer vision company building tangible play experiences for kids.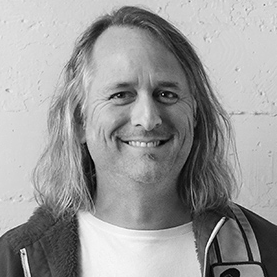 Jon Fox, CCO/ Managing Director at Helios Interactive
One of his mottos is "sleep when you're dead," which is apt for a lifestyle that's included 8 start-ups and 2 kids… Jon wants to be a farmer when he grows up.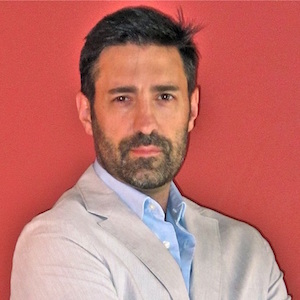 Chris Nunes, Managing Partner and Product Lead at Heavy Projects.
Chris Nunes is the managing partner & product lead at Heavy Projects (www.heavy.io), an award-winning AR studio. At Heavy Projects, I run all product decisions, manage our development team and delivery schedules, and consult with client companies on the UX of augmented reality, audience engagement, and interactive installations. Our clients include Google, Qualcomm, Toshiba, Samsung, Ryot Films, European Union Commission, HG TV, & Miami-Dade County's Art in Public Places, among others.
Damon Grow, CoFounder of Superstar Games (AR + VR)
Damon's games have a combined 55M MAU on Facebook. He previously founded Rocket Ninja, a venture backed social gaming company. Damon also served as Head of Games at ROFLplay which was acquired by Lolapps, where he oversaw development of their flagship games: Yakuza Lords, Diva Life and Band of Heroes. Previously CEO of CrowdMob, a mobile game advertising company, backed by A16Z & Eduardo Saverin. Currently Damon is Co-founder with Joe Montana at Superstar Games making VR and AR content for the masses.


HOSTED AND SPONSORED BY:



Recently acquired by Cisco, AppDynamics helps corporations visualize large amounts of data to understand and improve the performance of their products. This is a great company and there's a lot of opportunity to invent new data visualizations at AppDynamics (aka AppD). AppD is hiring for a variety of designer + developer roles. Checkout their jobs here.
FAQs


What are my transportation/parking options for getting to and from the event?
There is street parking and nearby garages available in Downtown San Francisco
How can I contact the organizer with any questions?
Email Andi Galpern at andi@cascadesf.com
What's the refund policy?
All tickets are final sale, non-refundable and available on a first-come-first-serve basis.



*Prices for tickets are subject to change based on content value and availability.
**Agenda and speakers are set, but subject to change. We constantly tweak the schedule, optimize it, and make sure to deliver the best content to you possible.
Date and Time
Location
AppDynamics
303 2nd St
San Francisco, CA 94107
Refund Policy