Description
Schedule
6:00pm: Doors Open, Networking, Food & Drinks Sponsored by Lumosity
7:15pm: Intros & Announcements
7:20pm: Presentation with Chloë Bregman

8:20pm: More networking
Design for Business Impact - Increase Your ROI & Velocity
In this age of business, the speed and quality of a company's execution matters more than ever. It's important that we set certain expectations when setting up a company to increase our chances of success.
In this talk, Chloë Bregman, Independent Design Director, will teach you how about organizational process and her philosophy to optimize the design process and rapidly ship product. She will also teach you tips to get a lot done and help meet the goals of a business faster and more effectively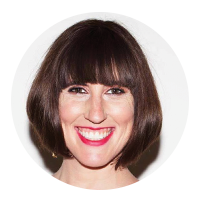 Chloë is a strong energetic leader and change agent that loves to catalyze the transformation of people and companies. As a technology executive, Chloë balances strategy and execution with experience in small and mid-sized companies during periods of high growth and change. Her diverse background includes design leadership, user and brand experience strategy, marketing and product management. Chloë leads teams on products that span mobile, web, print, event and identity for both enterprise and consumer startups in SaaS/cloud security, communication and privacy spaces.
Previously, as OneLogin's Director of Design and Brand Experience, Chloë set the global strategic design and brand direction for the company. She recruited, hired and lead an empowered agile team of designers and developers through a rebrand, iteratively shipping high-quality, holistic and cross-company user experiences that drove engagement, revenue and customer loyalty. Chloë directed the recruiting campaign which was the genesis for the #iLookLikeanEngineer movement that she catalyze by directing the PR for Isis Anchalee and OneLogin.
Prior to Onelogin, Chloë was a serial entrepreneur founding several startups, such as Squawk Messenger, and Changemakrs which had virally realized 2 million page views in 48 hours. Her work has been featured in press internationally such as in the Verge, TechCrunch, and Les inrocks.
Chloe is a Certified Scrum Product Manager (CSPO), co-founder of Bay Area Agile Potluck, member of AIGA and Designers Guild, a mentor at Cascade SF, founder of StreetArtSF, and a yogini.


This event is produced by:


Cascade SF is a design and technology organization based in San Francisco, CA.
Designers and mentors come together to teach each other the latest tips, tricks and techniques for designing apps and web sites.
Subscribe to our mailing list or join us at meetup.com/cascadesf.


Sponsored by:
Lumosity is hiring Senior UX Designers and Visual Designers!
Apply here: https://jobs.lever.co/lumosity

Udemy is the world's online learning marketplace, where 10 million+ students are taking courses in everything from programming to yoga to photography–and much, much more.

Udemy is growing and hiring designers, developers, + project managers. Learn about open positions and apply at https://about.udemy.com/careers.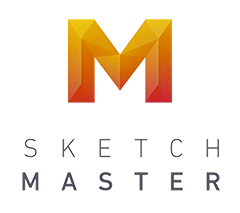 Learn Sketch online! Sketch Master offers training courses to make you a master of the most popular screen-based design tool. Sign up at sketchmaster.com/cascade.




Cooper offers training in design strategy and leadership. Checkout their available courses at http://www.cooper.com/training.
Frequently Asked Questions

Where can I contact the organizer with any questions?
E-mail Andi Galpern at andi@cascadesf.com with any questions you might have.
What is the refund policy?
All tickets are non-refundable and available on a first-come-first-serve basis.
Interested in hosting or sponsoring?
Get in touch with Andi Galpern at andi@cascadesf.com.