Description
Interface components like buttons, menus, error messages and confirmation messages are built with words. But how do you use those words to guide your users through the interface and turn your digital product into a unique experience? UX writing is the craft of writing for the UI. Learn how UX writing can build trust, increase retention, humanize interactions, and ultimately drive conversions and other business goals.
You'll learn about:
UX writing fundamentals: From creating clarity at key points of interaction to writing effective error messages that help users move forward, you'll come away with a solid understanding of how to write for interfaces.
Voice and tone: Learn about frameworks to help organizations discover and clarify their voice, then see how strategic tones should change based on different situations your users might encounter.
Research and testing: Understand how to find the right words for your audience, then test them to make sure they're achieving your goals.
Systems for scalability: See how words play a role in design systems and style guides, then learn practical tactics that will help you increase the quality and consistency of UX writing throughout your organization.
Learn about all this from two industry professionals — Michael Metts (Conversation Design Lead at Allstate) and Andy Welfle (UX Content Strategy Manager at Adobe). They bring a wide variety of first-hand experience, from large enterprises to some of the world's most influential software and technology companies. They are also writing a book on UX Writing for Rosenfeld Media titled, Designing With Words.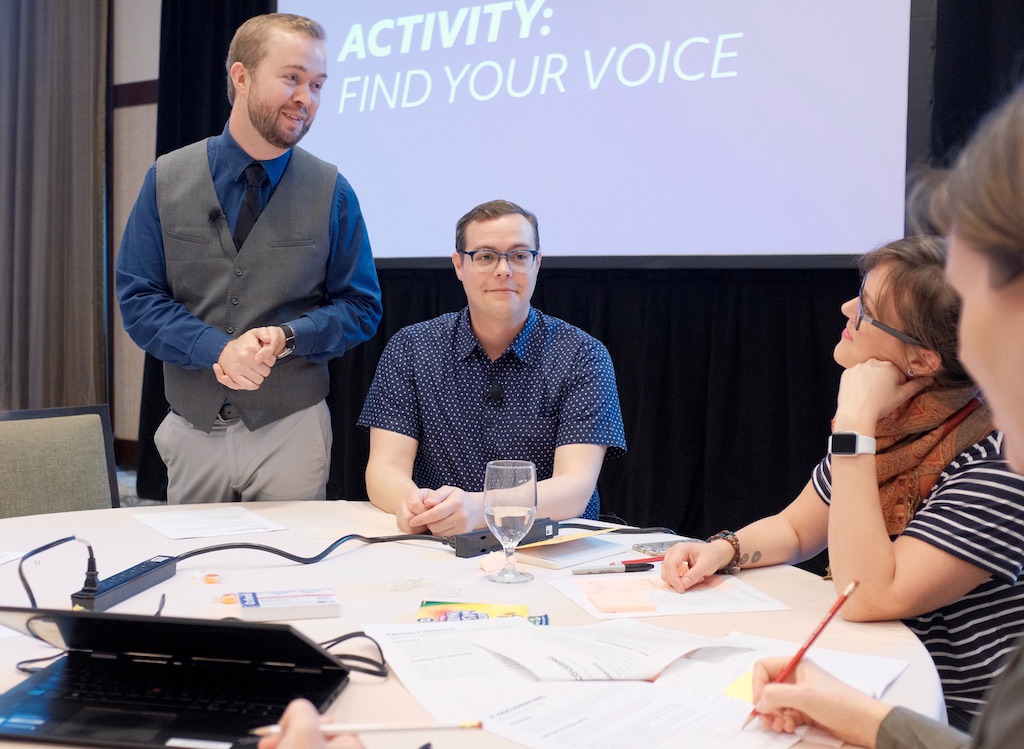 Organizer of UX Writing: 2-day workshop with Michael Metts and Andy Welfle
PebbleRoad is a Singapore-based strategy, design and innovation practice. We help organisations accelerate their digital business transformation by creating strategic clarity, designing digital products and growing internal capabilities. We started our practice in 2004 and have since worked with the likes of DBS Bank, Monetary Authority of Singapore, Ministry of Manpower Singapore, China Light and Power, Hong Kong and Sinar Mas Indonesia.