Description
Stop me if you've heard this one before:
"We've designed these two things, that have similar functions, differently in these parts of our app. We're going to have to go back and reconcile these previous versions with the latest design".
If you have, a Design System might be just the thing you need. Ensuring consistency in styles and components across an application and multiple team members can be a difficult thing. Design Systems are an excellent way to get your teams aligned around the proper use of stylistic elements in your product experience, ultimately saving precious time and energy in the development of any digital product.
In this workshop, we'll specifically explore the creation of design systems with the tool Sketch.
(New to Sketch? By attending, you'll have a chance to win 1 of 3 Sketch Licenses.)
---
What topics will this workshop cover?
Whether you're learning the basics or a seasoned veteran, you're sure to walk away from this hands-on workshop with useful strategies to plan and design amazing digital products.
Specifically, the workshop covers four topics:
Design system basics: Learn the value of Design Systems and their ability to create consistency and clarity across diverse, interdisciplinary teams.
Common elements: Understand the various elements and components included in a Design System and how to identify which of them is right for you and your system.
Symbols in a system: Use Sketch's "Symbols" feature to create a centralized repository of design elements that can quickly be updated across all of its instances within a design file.
Hands-on practice: Gain practical experience by creating your very own design system in our hands-on workshop, using design assets that will be provided for you.
---
Who is this workshop for?
We've designed this workshop specifically for those with a few years of experience in UX, as well as those who are just starting out:
UX/UI Designers: For Experience and Interface designers who are looking for a repeatable, consistent method of organizing and maintaining design elements.
Visual Designers: For Visual designers looking to make the leap into UI design by acquiring new skills and understanding best practices.
Product Managers: For Product Managers looking to ensure design elements are being appropriately utilized across multiple interfaces.
Developers: For Developers looking to reduce the amount of work needed to create consistent UI conventions that apply to the entire product experience.
---
About the Facilitator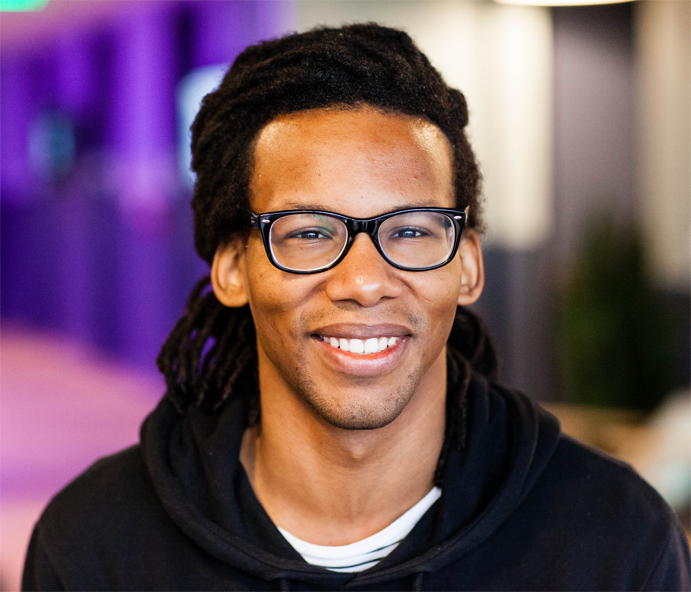 Maurice leads user experience design at Arthur with a passion for research and an eye for deliberate designs that are delightful and easy to use. His zeal for digital products is rivaled only by his intense passion for all things basketball. As a designer, Maurice - who is often referred to as "Twok" - has helped multiple businesses - from startups to enterprises - identify and cultivate the user experience for digital products across multiple platforms.
---
What people say about our workshops
The design process you teach is simple. It makes it easy to collaborate with people I haven't met before. I could have spent days online researching… But I saved so much time learning at your in-person workshop. Plus, it was fun!
~ Neil Ranada, Designer
"I understand and feel confident in bringing what I learned into my own workflow. It was a great workshop: it was easy to attend and the price was affordable (first time I've ever said that about a workshop)."
~ Jenn Hinkle, Designer, Hire-a-Helper
"Well organized, well communicated, and featured meaningful exercises. The workshop met my objectives."
~ Michael Ciavarella, Marketing Coordinator, Airspace Technologies
---
Event Sponsor: Sketch

Sketch is a vector-based design tool for Mac with a focus on screen design. It's used primarily by screen designers who create websites, icons, and user interfaces for desktop and mobile devices. For beginners and industry professionals alike, Sketch's powerful and easy-to-use tools allow designers to focus on what they do best; design.
From its conception Sketch was tailored to the needs of digital designers and it shows in every fibre of the app. Since then, Sketch's popularity and fan-base has been ever increasing, and is now widely-recognized, and the design tool of choice for many digital companies and startups throughout the world.
Sketch is available to purchase from their store for $99 USD which includes one year of updates in the cost. Sketch requires Mac OS X El Capitan (10.11) or newer.
If you are looking to trial Sketch for this workshop, please download the fully-featured trial version.
---
FAQs
What do I need to bring to this workshop?
Bring a Mac! You'll also want to have a copy of Sketch, which is only available for Mac. You can use the trial version of Sketch, as we will have a lottery to win 3 Sketch licenses.
Can I use my PC for this workshop?
This workshop focuses exclusively on Sketch, which is only available for Mac. :(
What is the refund policy?
Booked your ticket, but your plans changed? We get it...stuff happens. We'll offer refunds, no questions asked.
This workshop takes place after work. What's the food situation?
We'll be ordering a variety of sandwiches for the event. If you have specific dietary restrictions, let us know.
Are there discounts available for non-profit organizations or military?
Of course. Email us at workshops@arthur.design for a discount code.