Event Information
Refund Policy
Refunds up to 7 days before event
Description
Quality content helps your site get found, engage audiences, and improve conversion rates. This half day workshop will teach you the skills to inventory, evaluate, and optimize your site's content to boost engagement and lead generation. While staying on brand.
Do you know all the content that's living on your site? Are you going through a redesign and need to understand all the content you have to work with? Often, brands go through many changes - brand and identity updates, messaging evolution, and staffing changes. This can result in content that's counter to the brand's current positioning or strategy - without anyone knowing it.
It's a smart move to complete a content audit every year to make sure you have a handle on the quantity and quality of the content that is published on the interwebs. Every piece of content can be your first impression with a reader, let's make sure it's succinctly what you want them to experience.
---
What topics will this workshop cover?
Whether you're learning the basics or a seasoned veteran, you're sure to walk away from this hands-on workshop with useful strategies to plan and design world class digital products.
Audit: Audit and index all content on your site to optimize site content
Analyze: Learn how to analyze your content for accuracy, quality, and brand authenticity
Optimize: Optimize your site's content and structure to improve conversion and engagement
---
Who is this workshop for?
We've designed this workshop specifically for those with a few years of experience in UX, as well as those who are just starting out.
Content strategists: Content strategists working on site optimization and redesigns
UX designers: UX designers needing to understand content to improve user experience
Marketing managers: Marketing managers overseeing site updates or redesigns
Copywriters: Copywriters needing to understand what content they have to work from
---
What previous attendees say
Previous attendees love this workshop. Hear it from them first-hand:
Allison's experience touches many aspects of digital marketing, from project management to copywriting, UX and strategy. She's worked successfully in this environment and she excels at it.
~ Kevin Thompson, VP of Technology, Mirum Agency

Allison is a fantastic strategic partner and an asset to the team. She brings an entirely different brain to the dynamic and shares ideas and insights that truly shape the strategic direction. She's incredibly smart, self-sufficient and proactive — a rare combination.
~ Kate Armbruster, Program Manager

Sharp, intelligent, versatile and on her game at all times. From strategy to execution, Allison is an incredible resource. Anyone who has worked with her can attest to her attitude, character and ability.
~ David Reyes, Partner, Carousel Agency
---
Facilitator
Allison Mellon, Content strategist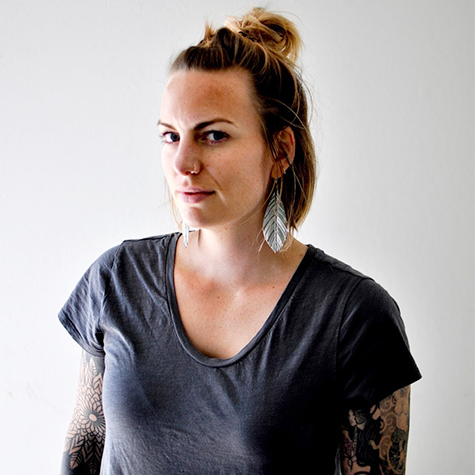 Allison is a proven leader, driving digital experiences that resonate with the end user. With over eight years experience guiding the strategic and tactical execution of digital products for a wide variety of clients, she focuses her efforts on improving the customer journey through strategic messaging and user experience. Allison has worked at agencies large and small—including Mirum, Vitro, Carousel, and Bop—which has given her valuable experience in guiding digital strategy and execution for brands like UC San Diego, Rolex, Nature's Recipe, CBRE, Brandman University, and W.K. Kellogg Foundation.
In her off hours, she's a burgeoning artist, slow-paced marathoner, and eternal foodie. She can often be seen at the local eateries in Hillcrest, after a casual run-walk (or ralk) in Balboa Park. She currently runs a digital marketing consulting firm, providing her expertise to agencies and businesses alike. Allison has worked with agencies large and small to drive content strategy for site redesigns and brand launches.

Date and Time
Location
Refund Policy
Refunds up to 7 days before event