About this Event
There's a 100 DKK NO-SHOW FEE.
"Sustainability is the ability to exist constantly. In the 21st century, it refers generally to the capacity for the biosphere and human civilization to coexist.
It is also defined as the process of people maintaining change in a homeostasis balanced environment, in which the exploitation of resources, the direction of investments, the orientation of technological development and institutional change are all in harmony and enhance both current and future potential to meet human needs and aspirations. For many in the field, sustainability is defined through the following interconnected domains or pillars: environment, economic and social, which according to Fritjof Capra is based on the principles of Systems Thinking.
Sub-domains of sustainable development have been considered also: cultural, technological and political. According to Our Common Future, Sustainable development is defined as development that "meets the needs of the present without compromising the ability of future generations to meet their own needs." Sustainable development may be the organizing principle of sustainability, yet others may view the two terms as paradoxical (i.e., development is inherently unsustainable)." - Wikipedia
We've gathered a UX Designer, a Consultant and a Psychologist to give their inputs on the subject and hopefully, inspire you to work more with sustainability in the future.
AGENDA:
Speaker introductions below
Welcome, food & Networking
Intro to Visma e-conomic, Ladies That UX & CPHUX
Kate Saunders //
Kate's talk will discuss how we can engage with the Sustainable Development Goals as designers, as well as provide insight into incorporating sustainable design as part of a project's development. It will ultimately address how designers can create a positive impact on the triple bottom line - people, planet, and business - and provide examples from relevant projects at EGGS Design.
Marie Marvel Olofsen //
Marie's talk will span from the very down to earth practicalities of what we can do to implement sustainability into the daily operations of our organisations - how can we not only help our clients, but also ourselves become more sustainable - to how we can change the way we design processes and things, if we come from another starting point. She will share some of her latest thoughts on regenerative practices and designing with nature as a client and showcase some examples of inspiring design practices.
Break
Anna Sircova //
Promoting sustainable behavior through time research and design
This talk aims to introduce you to the exciting topic of psychological time. The different roles time plays in our everyday life and how it impacts what we do and the way we do it. You will be briefly introduced to the theory of time perspective and given various examples of it is applications to solve various real-life challenges ranging from redesigning public spaces to promote safety in the transportation hubs and to prevent suicides, or helping people with chronic diseases or designing future agendas for public authorities
Q&A Session (all on stage)
Thank you for tonight/networking & beers
SPEAKER:
Kate Saunders
User Experience Desiger at EGGS Design
Kate Saunders is an award-winning designer, working as a digital and user experience designer for the design and innovation consultancy EGGS Design. With a background in industrial design and sustainable design, she is a 'firesoul' within EGGS for sustainability. She brings experience from working across a variety of sectors; from consumer goods and product companies such as Bosch Siemens and momondo, to recently within the energy, marine, and medical industries.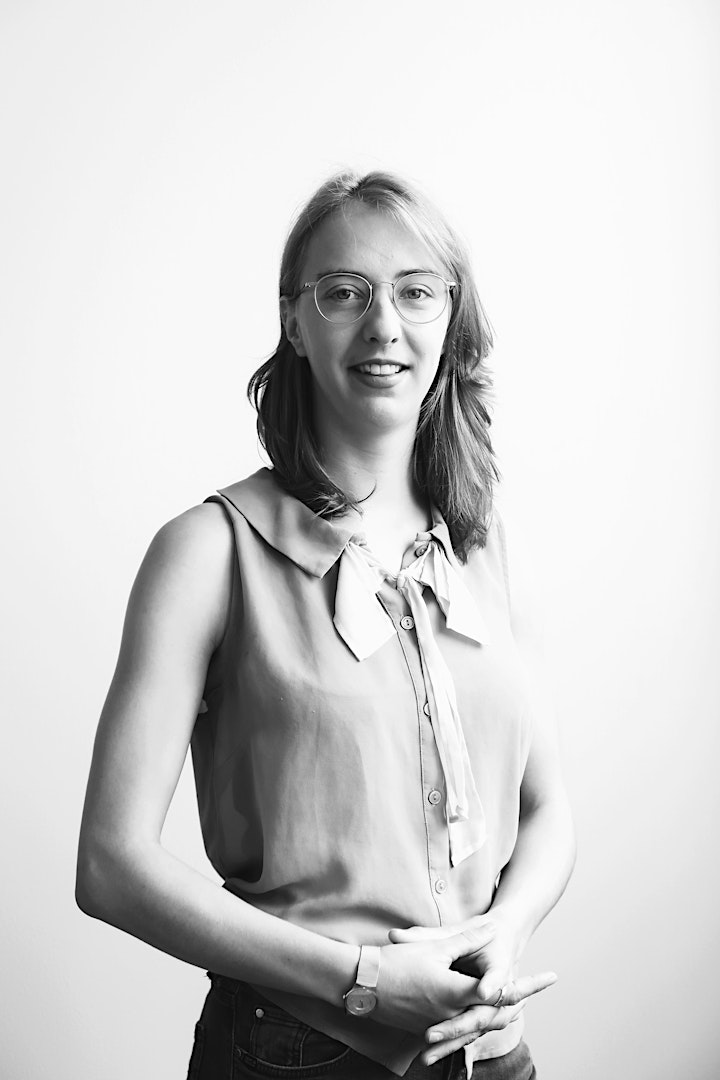 Marie Marvel Olofsen
Consultant at Workz
Marie Marvel Olofsen is a consultant and project leader at the change agency Workz A/S. Her speciality is design thinking, human centered innovation and sustainable change. She is an experienced facilitator and proces designer and was recently appointed sustainability lead at Workz. Marie just started a blog, www.mariemarvel.dk, which is an extension of her talks and passions on topics such as plastic, feminism, equality, sustainability and technology.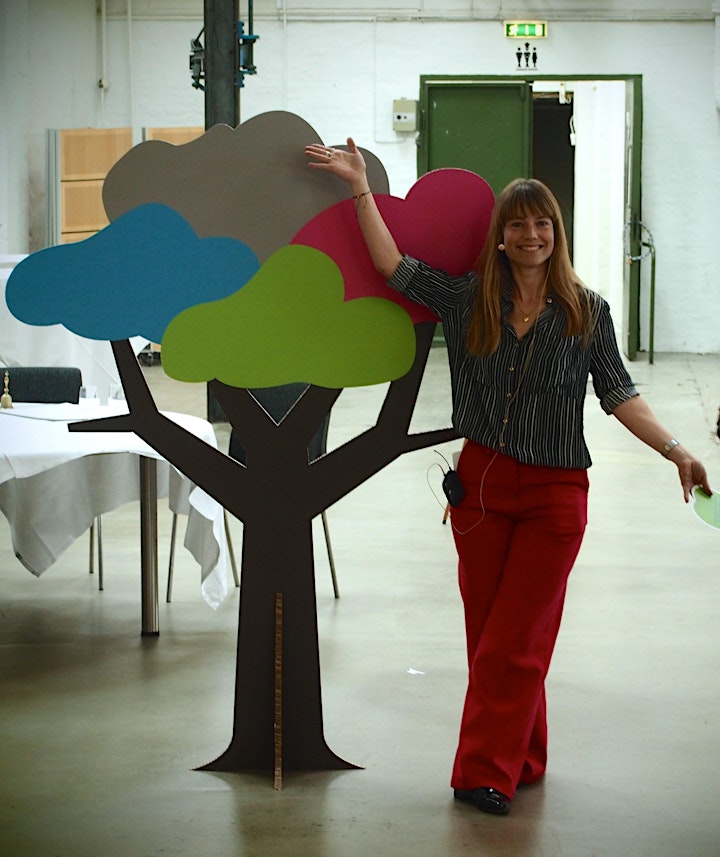 Anna Sircova
Anna Sircova - an independent researcher, visual artist and educator, currently based in Copenhagen, Denmark. She is passionate for cross-disciplinary approach and does research and creative projects about concept of time. She holds a PhD in Psychology and is the Chair of the Board for the Time Perspective Network. Her research is published in various scientific articles and book chapters. Currently she is curious about futurization of thinking and behavior.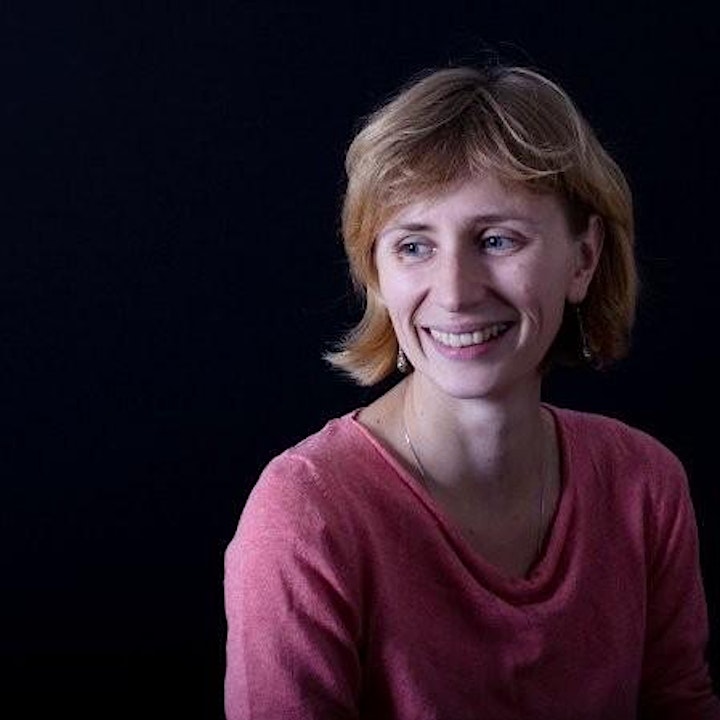 COMMUNITY PARTNER:
At Visma e-conomic we work all year round to digitize Denmark. We help both public and private companies develop, modernize and maintain their IT solutions. We provide standard and customized solutions, software as a service and consultancy. Together with our customers, we create increased productivity and growth in Denmark for the benefit of all of us.
-----------
FAQs
What can I bring to the event?
Bring your notebook, a pen, and your awesome self.
Do I have to bring my printed ticket to the event?
No, let's save some trees.
What if I can't make it?
You can cancel your ticket right up until the event starts. Go to Eventbrite's website (NOT the app), login in with the email you ordered the ticket with. Go to 'Tickets' and then you can cancel it.
NOTE that you cannot cancel by emailing the organizing team.
NOTE: There's a 100 DKK No-Show-Fee!
-----------
FINANCIAL TECHNICALITIES :
The ticket is free but there is a 100 DKK No-Show-Fee.
CANCELLATIONS:
Cancellations can only be done through Eventbrite, writing the organizer is not a valid cancelation!
Cancel your ticket by going to the Desktop version of Eventbrite, log on, find your ticket and press Cancel Order. (That simple)
NO-SHOW FEE:
There's a 100 DKK NO-SHOW FEE.
If you don't show up you'll receive an email with further instructions. Note that after 2 No shows, you'll be blocked from our future event until you've paid the outstanding fees.
-------------
SOCIAL MEDIA PERMISSION:
By participating you automatically give CPHUX permission to take photos that may be used for Social Media purposes. In case you do not accept these terms, it is your responsibility to let the CPHUX staff know so we can respect your privacy. Note that this event will be recorded.
-------------
CPHUX:
CPHUX is Denmark's largest UX community. We aim to match user experience designers with the right positions in Copenhagen businesses by enabling knowledge sharing and expanding the network between designers and the UX industry.