Description
Join us on March 1-2 and help improve privacy and anonymity tools used by communities fighting online censorship or surveillance.
In China, end-users use free software security and privacy tools to access censored content. In Egypt, activists use them to avoid surveillance. In the United States, individuals use them to protect their privacy.
The UX Sprint will focus on improving the user interface of these tools, which must be customized for different languages and cultures, and thus present significant design challenges. This is tremendously important considering that a bad interface can put end-users living under oppressive regimes seriously at risk. In addition, it can also negatively affect the adoption of tools. This FREE event is part of RightsCon Silicon Valley (you do not need to be registered for RightsCon to attend).

This event is also part of the distributed MIT Countersurveillance DiscoTech.
Please plan to attend both days. The event will run 9:30-6:30 Saturday, 11:00-6:30 Sunday.

If you are interested in childcare, please contact us at events@openitp.org
Why a UX Focus?
Through past events with key players, it has become apparent that one the biggest challenges privacy and security tools face is UX. While there are many reasons for this, primarily it is because most tools are started by developers that lack UX know-how. Through this Sprint and future events, OpenITP hopes to tackle this obstacle head on, as well as bring a diversity of new professionals into the field. We encourage you to read ourrecent report which covers the UX issue more in-depth, and join our UX mailing list.
Who Should Attend?
Software creators
UX designers and researchers
Humanitarian workers
Activists
Journalists
Ethnographers
Privacy advocates
Others who focus on privacy and surveillance.

Here's our event harassment policy.
Tools to be Hacked:
Guardian Project:
The Guardian Project creates easy-to-use open source apps, mobile OS security enhancements, and customized mobile devices for people around the world to help them communicate more freely, and protect themselves from intrusion and monitoring.
Commotion Wireless:
Commotion is an open-source communication toolkit that uses mobile phones, computers, and other wireless devices such as routers to make it possible for communities to set up decentralized mesh networks and share local services. Deployed already in a handful of U.S. cities and internationally, it is a key tool for internet freedom, providing alternatives where surveillance and censorship compromise traditional infrastructure.
Martus
Martus is a secure and open-source human rights documentation system used by human rights initiatives to document and preserve evidence and testimonies of human rights violations.
StoryMaker

StoryMaker is an open source app for making and publishing multimedia stories with any Android phone or device, as safely and securely as possible. It provides an interactive storytelling training guide, walkthroughs, and templates for users to follow as they plan their story and capture media. The app then helps assemble the content into a finished format that can be shared directly with social media or anywhere– no computer editing station required, even for video!
Lantern
Lantern is a network of people working together to defeat internet censorship around the world. Install and share Lantern, our new peer-to-peer censorship circumvention software, to give or get access to people in places where access is censored
The Serval Project:
Serval is a telecommunications system comprised of at least two mobile phones that are able to work outside of regular mobile phone tower range due thanks to the Serval App and Serval Mesh.
ChatSecure:
ChatSecure is a free and open source encrypted chat client for iPhone and Android that supports OTR encryption over XMPP. ChatSecure was originally available for only iOS devices, but is now also available on Android via The Guardian Project's similar app, formerly named Gibberbot.
Open Whisper Systems:
Whisper Systems produces simple and easy-to-use tools for secure mobile communication and secure mobile storage. Their products include RedPhone and TextSecure, which allow encrypted VoIP phone and text (SMS) communication between users
People's Intelligence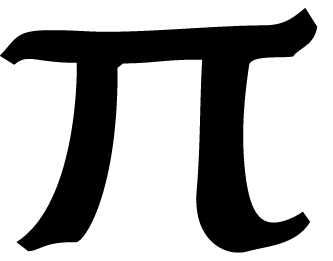 People's Intelligence is an award winning idea that makes use of USSD, SMS and voice to establish a conversation with victims and witnesses of mass atrocities. The envisaged tool helps victims and witnesses to better document and verify their stories and provides them as well as relevant organisations with actionable information, thereby facilitating early warning and targeted assistance. It supports analysis and allows networking between affected communities, relevant organisations and experts through the use of ubiquitous technologies.
Mailvelope:


ChMailvelope allows individuals to encrypt and decrypt email in their favorite webmail provider following the OpenPGP standard. This includes, among others, Gmail, Yahoo, Outlook.com, and GMX. It integrates directly into the webmail user interface; its elements are non-intrusive and easy to use in a user's regular workflow.