UX Resume + Portfolio Building & Getting It All Online with Wordpress

Saturday, April 29, 2017 from 8:00 AM to 1:00 PM (PDT)
Event Details
UXPALA Presents: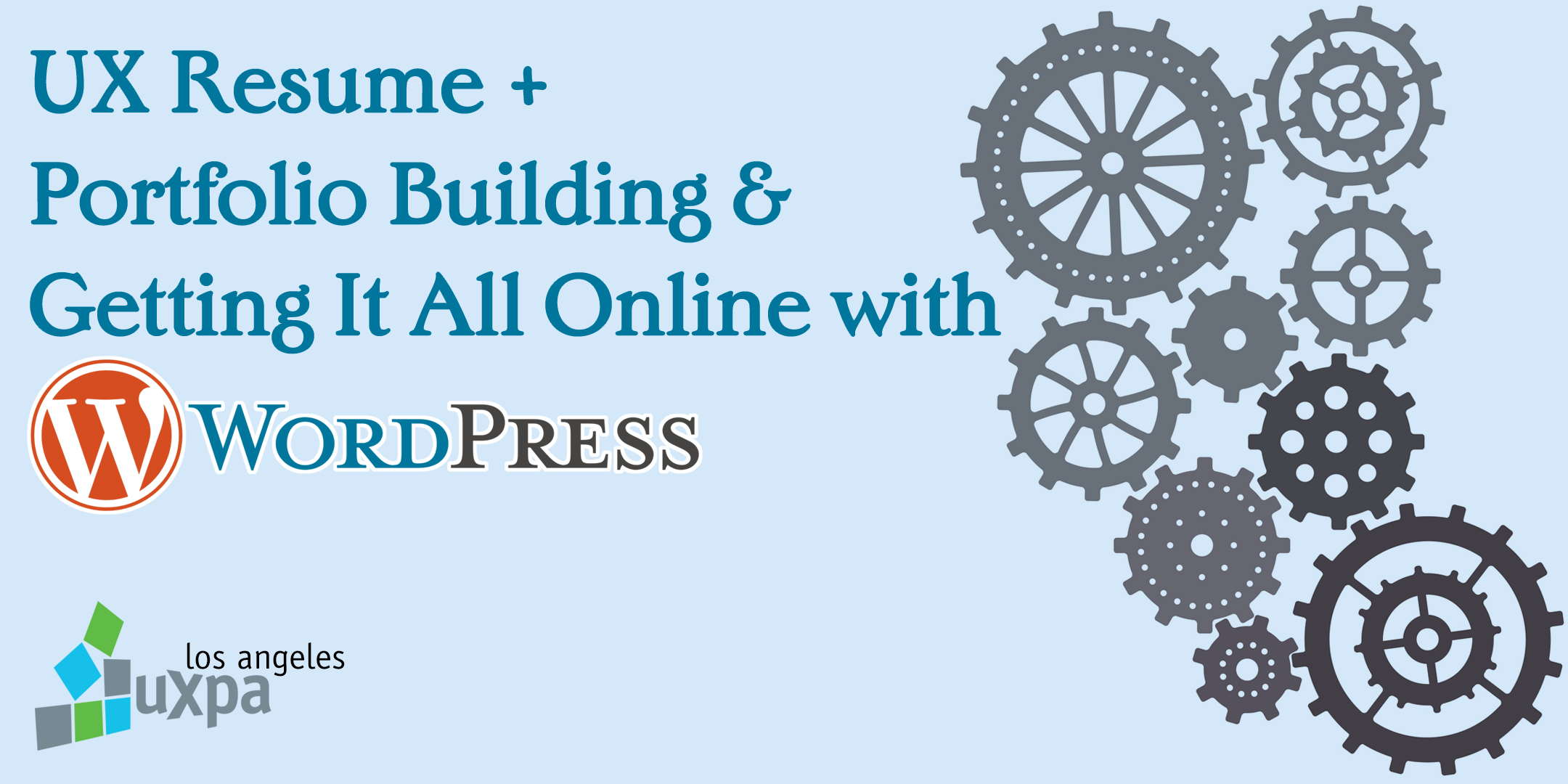 We all need to to do - have a current resume and portfolio and have it all up online. Your website is THE key to how you are perceived your peers and potential employers and clients all over the world. And yet you procrastinate somehow it never seems to get done or if you do make the effort you whiz through it just to get it over with.  
One of the most prominent skills to being a good UX professional is the art of storytelling. And yet the hardest story you will ever tell is the one about yourself. In this mini-workshop we'll go over what a contextual UX Resume is and why you need to write one, your support system in doing so, the talking points you should be writing from the exercise and how to take all that information and create a journey-filled online-portfolio. The 2nd half of the workshop will focus on getting your site up and running using Wordpress.
We're excited to welcome Adam Silver, Wordpress Education, Trainer and Developer.
8:00 am - Check-In/Breakfast/Networking
8:15 am - Day overview, Business, Sponsors
8:30 am - Your UX Resume Content — Case Study
Writing a contextual Resume

Writing Talking points
9:00 am - Your UX Portfolio Content and Organization —  Case Study
Recruiter Persona

Case Study website broken down

Workshop Participant Website - Case Study Analyzed/Feedback
10:15 am - Break
10:30 am - Wordpress Overview
11:30 am - Using Themes - A Case Study
12:15 am - Theme Frameworks - Beaver Builder
12:45 am - Final Q&A
SPEAKERS:
INSTRUCTOR - ADAM SILVER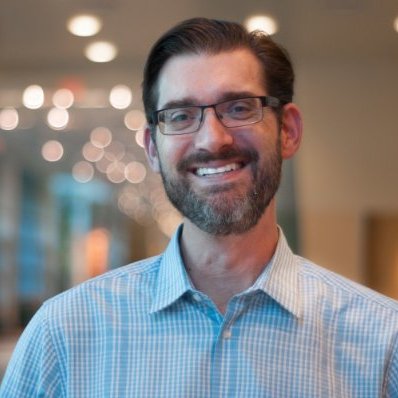 Adam Silver is a native of Southern California, and is a serial entrepreneur, and currently provides WordPress development and support services through ConciergeWP.com. He also produces two weekly podcast: KitchenSinkWP.com & GetOptionsPodcast.com, runs the SouthBay WordPress Meetup. Additionally, he was the lead organizer for WordCamp Los Angeles 2016, and in his free time, he speaks at industry events sharing his insights & expertise into all things digital. Adam has been married for 18 years to his amazing wife and has 3 wickedly cool kids.  @heyadamsilver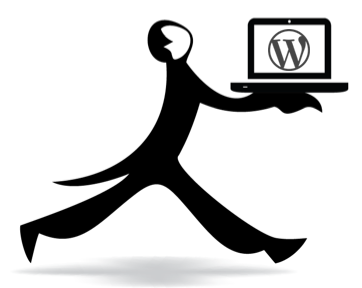 ConciergeWP.com — A boutique WordPress agency, ConciergeWP.com provides website development, support & consulting services. We provide peace of mind andconfidence, taking care of your website, so you can focus on your actual customers and business! Adam Silver
(lead concierge) and his expert team improve WordPress websites everyday by handling technical and strategic details that increase leads and grow business for their clients.
#WordPress    #WordPressSupport   #ConciergeWP.com
INSTRUCTOR - David LaFontaine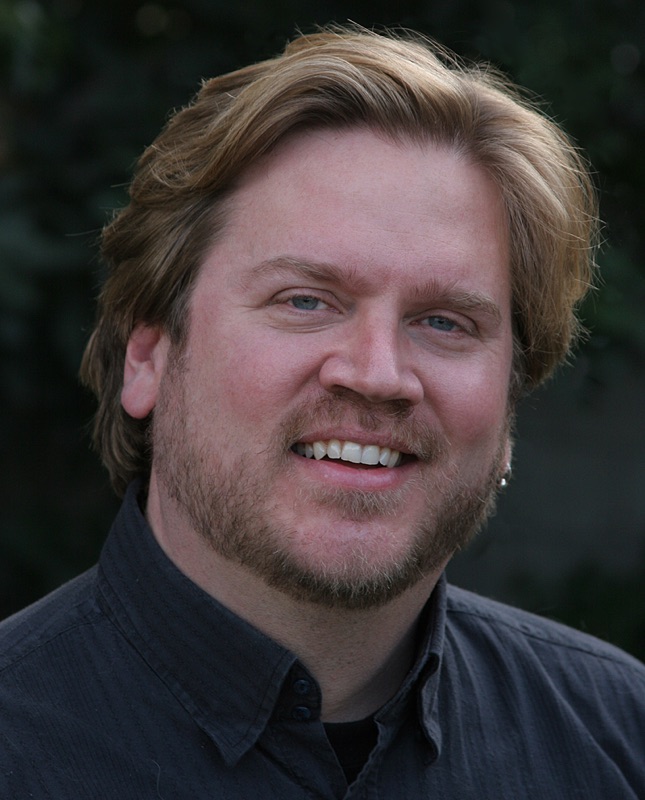 David LaFontaine is a UX Researher and Designer - expert in solving problems in ways that bridge the divide between the creative and business sides of organizations. He has extensive experience with research, digital product design and development, multimedia content creation and web analytics. He can call on a deep toolbox of skills that includes translating and communicating complex technical and analytic data into actionable insights and knowledge to audiences of experts or novices. David has taught Digital Immersion and Online Multimedia/Digital Publishing at the Annenberg School for Journalism at the University of Southern California. He is a also a published author.  @davelafontaine 
INSTRUCTOR - Marcella Missirian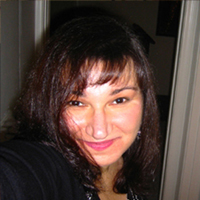 Marcella Missirian
is an entrepreneur, UX fanatic, designer, teacher, mentor and cook. Marcella's work has been seen globally and has inspired an entire generation of UX professionals. She continues to set the standard for usability and UX that is functional, delightful and rich in emotional experience!
Marcella is the President of UXPA, Los Angeles Chapter, and CEO of of Media Mash UX and Marcella Creative Inc. She is an active participant at many design, ux and technology events throughout the world.

@Marcella_UX
— PARTNERS —
DreamHost!
Since 1997 DreamHost has helped individuals, small businesses, entrepreneurs and developers the world over bring their dreams to life on the Internet. From domain registrations to traditional web hosting and highly-optimized managed WordPress hosting, more than 400,000 customers trust DreamHost to be their online home. DreamHost supports the WordPress project and community with dedicated resources and a passionate team. Packed with excellent value, DreamHost is a great place to launch a blog, website, or online application into the stratosphere! @DreamHost
INDIEDESK IS OUR WONDERFUL VENUE PARTNER!

INDIE DESK has been building a community for Downtown's entrepreneurs, working to enable small businesses to grow by fostering a community of creative people and companies.
Now, we get to expand our community from our new home located in Bunker Hill - at the WELLS FARGO NORTH TOWER. Located on the 4th floor, Indie Desk offers day passes, week passes, dedicated desks and private offices.
We cater to a wide range of industries that have found a home in our coworking space.
https://www.facebook.com/indiedesk/ @indiedesk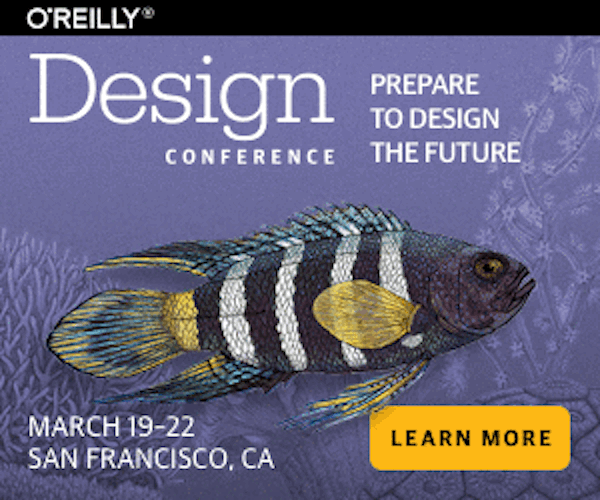 O'Reilly Books And Media — O'Reilly Media is an internationally recognized, multi-faceted media company that has played a seminal role in the Internet revolution. Through its books, events, online training courses, webcasts, and evangelism, O'Reilly has educated a generation of technologists and entrepreneurs and shaped the dialogue about the future direction of the industry. The company has played an enormous role in the evolution and adoption of the World Wide Web, open source software, big data, and the Maker movement. Facebook       Twitter     #OReillyMedia
---
 — PARKING —
How to get to IndieDesk --> Scroll down to "How to Get Here" for parking options. You may also park in the Wells Fargo Building. Please check on Fees as you will be there for 4-5 hours.
---
 — SOCIAL MEDIA —

#UXPALAWP17
When & Where

Indiedesk
333 South Grand Avenue
Suite 450
Los Angeles, CA 90071


Saturday, April 29, 2017 from 8:00 AM to 1:00 PM (PDT)
Add to my calendar
Organizer
The goal of our Los Angeles chapter of UXPA is to support user experience professionals in advancing their knowledge and use of usability best practices. To accomplish this, our chapter focus is on service and education. 
Through networking, publications, events and workshops, UXPALA strives to help you hone your skills and deepen your involvement in the UX community.
Our members are employed in a wide variety of disciplines, including product and service strategy, design, research, content and development. We are colleagues in pursuit of a common goal: better products and services, better working, and better living through usability.