Meet a UX Design Legend, the inventor of the design Personas and the 'Father of Visual Basic', Mr. Alan Cooper. LIVE on Zoom.
About this Event
Join us to have Coffee with Alan Cooper, the inventor of the design Personas and the author of "About Face" a seminal book that is widely considered one of the most important books ever written about Interaction and UX Design.
Alan will be joining us from his Monkey Ranch in California to reflect on the current state of user experience design, discuss personas, ethics in design, how to make a true impact as a designer and answer questions from the audience.
Special co-hosts:
Ioana Teleanu @uxgoodies
Vitaly Friedman @smashingmagazine
Avi Itzkovich @ux_salon
About Alan Cooper
Alan Cooper co-founded the design and business strategy firm Cooper in 1992. He is widely known for his role in humanizing technology through his groundbreaking work in software design. He is also the author of the books About Face: The Essentials of Interaction Design (editions 1-4) and The Inmates Are Running the Asylum: Why High-Tech Products Drive Us Crazy and How to Restore the Sanity. Widely recognized as the "Father of Visual Basic," Alan also created the goal-directed design methodology and invented personas as practical interaction design tools to create high-tech products that delight user's sensibilities.
-
What is UX on Coffee?
UX on Coffee is an online event where we meet and interact with design leaders for a casual conversation over coffee (or Tea). Join us on Zoom, bring your favorite drink, have coffee with us.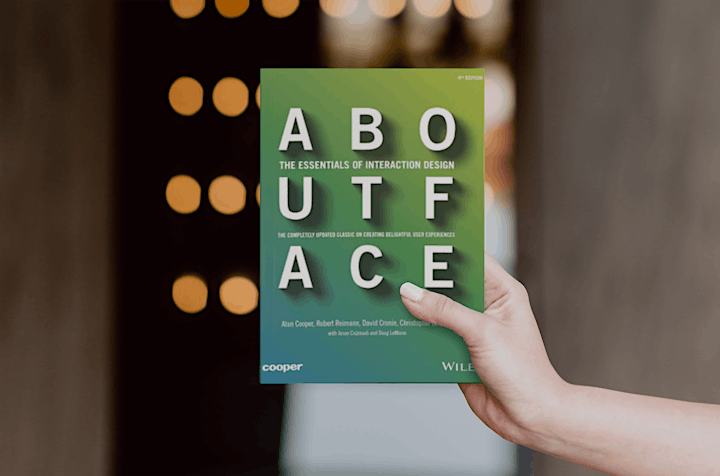 March 8th, 2021
9:00am - Los Angeles
12:00pm - New York
6:00pm - Berlin
7:00pm - Tel Aviv