Secure and grow your career within a close supportive group of like-minded UX Designers and Mentors
About this event
👉 What this workshop is about?
✅ UX Design is a lonely job. 60% of our current students lead a department one. We'd like to create a support group for you so you don't make the mistakes that you can easily avoid.
🤝 From the 1st workshop onwards, we break down the group into subgroups who have similar learning needs and future goals
✅ Our expert, Behrad, will mentor you and monitor your progress throughout the year. You'll have 0.5hour 1-1 call with him each month (including in the price)
✅ For each group, we'll have a workshop per month
✅ Each workshop is divided into two parts A) Check-in and reflect on your progress, and tell us what's blocking you B) Learning: in each workshop, we teach a new skill
✅ In the first workshop, you learn how to define personal and professional goals and define a roadmap by which you can achieve them
✅ The content of the upcoming workshops will be decided based on the collective needs of the group
⚠️ There are only 20 seats available
👉 Sounds great? There's more!
✅ As soon as you roll into one of our LEVEL UP ↑ , you'll be added (upon your consent) to an active what's app group of over 100 UX designers
We ask our questions in the group, get support and feedback and share cool job offers
✅ You'll receive 15% off on all of our public workshops
✅ You'll access to a google drive filled with tools and frameworks we use to tackle projects and many examples of CVs and Portfolios
About the facilitator
Behrad Mirafshar
https://www.linkedin.com/in/behradmirafshar/
Behrad studied design thinking and innovation in 2010 in Sweden. After he'd finished his education in 2012, he moved to Berlin.
Ever since he's been active in the Berlin Startup Scene. He co-founded startups such as Grover.com and raised over +50 in Venture Capital.
Nowadays, he consults companies and holds workshops for the public.
👉 Check out our community on meetup
👉 Check out our Instagram
👉 Check out our website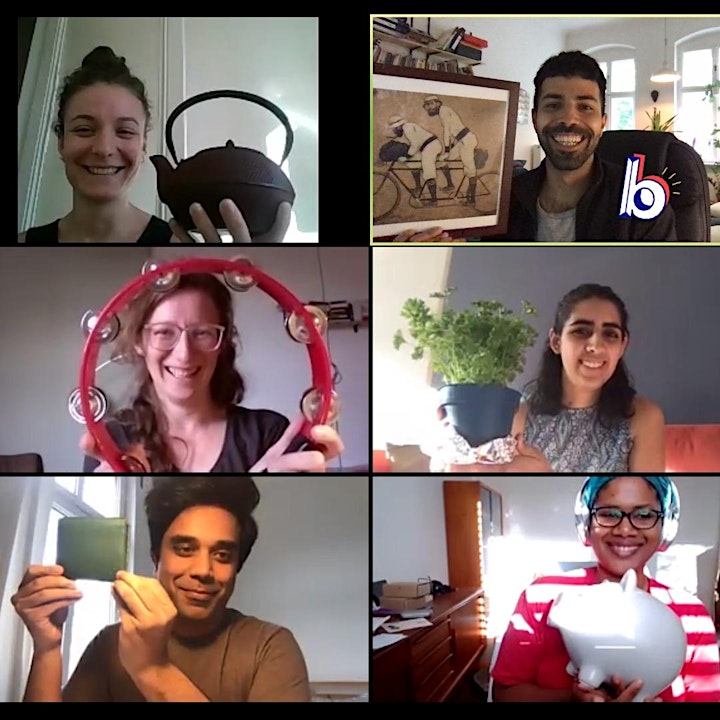 Organizer of UX LEVEL UP ↑ CH.1: Identify the Problem | ONLINE WORKSHOP | 20 Seats
At Bonanza Design, your innovation powerhouse, we help organizations such as Siemens, Zalando, and Wefox find their differentiation point by identifying the most pressing needs of their customers.
.
We hold periodic events for the public and companies to share how we solve problems using different techniques including design thinking and sprint, service design, etc. What you get is how we solve problems.
.
.
.
(Abbas) Behrad Mirafshar
Managing Director and Partner
Email: behrad@bonanza.design
LinkedIn: https://www.linkedin.com/in/behradmirafshar/
Instagram: https://www.instagram.com/bonanzadesign/