UX Intensive 2015 Denver - Hosted by Adaptive Path

Monday, October 5, 2015 at 8:00 AM

-

Thursday, October 8, 2015 at 5:30 PM (MDT)
Event Details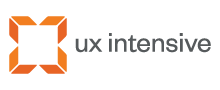 Denver  |  October 5-8, 2015
This four-day workshop series is for intermediate-level professionals wanting to take their practice to the next level. We examine the key elements that contribute to a successful interactive experience: Design Strategy, Design Research, Service Design andInteraction Design. Each workshop is led by Adaptive Path's team of experts. Get ready to roll up your sleeves and get to work.
"The interaction and the quality of the information was beyond my expectations. I have already started to apply what I have learned to my current projects."
– Jennifer H.
---
WORKSHOP DESCRIPTIONS:
Day One - Strategy
Great design reflects business strategy and vice versa. Principles of strategy may not change, but the practice is constantly evolving. Whether you're working on grand strategy for your product or want a better understanding of the forces shaping your work, this workshop dives into the design & strategy dynamic with new thinking, examples from our experience and hands-on exercises.

Day Two - Research
You need to make design research count. Valuable research collects information and turns that into knowledge and wisdom about what to do next, but it's often an activity that fails to get the necessary attention and investment. Through examples, a bit of theory and hands-on exercises we'll show you how to get the most for your money, manage your stakeholders and give your designs the concrete direction needed to deliver great experiences.
Day Three - Service Design 
Successful product and service experiences are those that have been orchestrated in a way that best considers the changing needs of people, along with the efforts of the organizations that serve them. This day brings together the essentials of multi-channel architecture with the emerging practices of service design. You'll take away tools of modeling and analysis that shape smart and systemic solutions.
Day Four - Interaction Design
It takes more than customer insights and a solid product strategy to successfully deliver on your customer's expectations. The challenge of transforming research insight and business goals into meaningful and tangible outcomes remains as the primary goal the Interaction Designer. In this session, you'll learn to quickly move from abstract insight, to sketching, prototyping and beyond.
---
Please check out the FAQs below and contact us at apevents(at)adaptivepath(dot)com or visit the event website for more information about UX Intensive.
---
WHAT DOES A TYPICAL DAY AT UX INTENSIVE LOOK LIKE?
Here is an *example* schedule:

8:00–9:00      Registration + Coffee
9:00–9:45      What Is Design Strategy?
9:45–11:00    Focus: How to Generate Real Business Value
11:00–11:15  Break
11:15–12:30  Definition: What You Are (and Aren't) Delivering
12:30–13:30  Lunch
13:30–14:30  Customer Value: Resonating with Customer Needs
14:30–14:45  Break
14:45–15:30  Scope: Realistically Reaching the Vision
15:30–16:30  Putting It All Together
16:30–17:00  Q&A
Each day typically ends by unwinding at a local watering hole to continue the great conversation, so plan an extra hour or two in your schedule if you can.
WHAT ARE YOUR REFUND GUIDELINES?
We try to be as flexible as we can:
Sixty (60) days prior to the event you plan to attend, you may request a full refund.
Thirty (30) or more days prior to the event you plan to attend, you may request a 50% refund.
Less than thirty (30) days prior to an event, there are no refunds available.
You may always transfer your registration to another Adaptive Path workshop or conference within one (1) year of the date of cancellation, or assign another individual from your organization to go in your stead. Please contact us either way.
Please note that any refunds given will be returned less the registration fee ($9.95) and the 2.4% fee PayPal charges for each registration. Additionally credits must be issued and confirmed prior to the event in order to be considered valid. Once a credit has been issued you are no longer eligible for a refund.
A note about sending multiple people from your organization: We do not allow badge-sharing. If more than one person from your company would like to attend, they must also register. We do have group discounts for four or more people. Email us if you're interested. 
WHAT DISCOUNTS DO YOU OFFER?
Groups
Want to bring your whole team? Great idea! If you can pull together 4 or more employees from the same company, we'll let you in for less. Just let us know the number of folks you'd like to send.
Government Agencies
If you work for the any branch of the government (federal, state, or local), just contact us for a promotion code which will knock the price down by 25 percent. When you come to the event, show your government ID card or proof of employment on agency letterhead at registration to confirm your discount.
Military
If you are a service member in the United STates military (Army, Marine Corps, Navy, Air Force or Coast Guard), contact us for a promotion code which will knock the prive down by 30 perfecent. When you come to the event, show you military ID card at registration to confirm your discount.
Student
If you're a full-time student, we've got a discount for you, too. Contact us for a promotion code which will knock the price down by 25 percent. When you come to the event, show your student ID card at registration to confirm your discount.
When & Where

University of Colorado Denver (Lawrence Street Center)
1380 Lawrence St.
The Terrace (Second Floor)
Denver, CO 80204


Monday, October 5, 2015 at 8:00 AM

-

Thursday, October 8, 2015 at 5:30 PM (MDT)
Add to my calendar
Organizer
Adaptive Path is a leader in experience design, founded in 2001 and now a part of Capital One. We're experienced guides, strategic thinkers, design doers, and expert jugglers. Our mission is to inspire and enable others to help create as many great human experiences as possible.