Event Information
Location
Microsoft Nerd Center
1 Memorial Dr #1
Cambridge, MA 02142
Description
Welcome to the second annual UX Fair, an afternoon jam-packed with UX goodness.

This event is targeted at students, career changers, and UX professionals who want to network with others.

We'll have thought leaders on hand to provide mentoring and food for UX thought throughout the afternoon. Stop by for a chance to hobnob with UX unicorns and other celebrities.
Sign up to volunteer for free admission.
Agenda (see detailed agenda below)
1:30pm Welcome/Opening Keynote:
Diana Brown: Don't worry about being a unicorn, just be yourself.

2pm-3pm Mentoring Panel

3pm-4:00pm 2 Table Topic Discussions/Author Roundtables

4pm Coffee (+snack) Break

4:15pm-5pm Group Mentoring

5pm-6pm Speed Networking, Recruiting, Book Signings, Book Swap

6:15pm+ Happy Hour at local establishment
Logistics
Don't forget your ID!

The NERD center will NOT admit you without a photo ID.

No need to bring a printed ticket - we'll have electronic checkin available.

Coffee and snacks will be provided during the afternoon break.

No refunds after November 9th, but you can transfer your ticket to a friend or coworker using Eventbrite.
Volunteers Wanted
Sign up to volunteer

for free admission (Sorry, time's up).
Hiring?
Find out how we'll support your efforts throughout the event.
Detailed Schedule
Mentoring Panel at 2pm
Moderator: Christopher Laroche, MIT
Panelists: Jon Tillis, Meena Kothandaraman, Tania Schlatter, Michael Hawley
Table Topics at 3pm
Accessibility: Katherine Wahl & Christopher Laroche
Agile UX: Diana Brown & Katherine

Jacquet

UX Consulting: Deborah Mayhew and Ron Perkins
UX Design: Tania Schlatter & Jon Tilliss
Design Collaboration: Adam Connor & Brian Yoder
Design Process: Deb Biggar & Stephen Roger
UX Leadership: Marjorie Otterson & Michael Hawley
Lean/Discount Methods: Steve Krug & Adam Conrad
UX Strategy: Elizabeth Rosenweig & Margot Bloomstein
Usability Testing: Fiona Tranquada & Bill Albert
Group Mentoring at 4:15pm
New to UX/Career Changers
Orpha Rivera and Krista Siniscarco

Mary Lee and Lena Dmitrieva

David Evans and Katherine Jacquet

Stephen Roger and Katherine Wahl
Shelby Staab and Mike Gintz

Brodie Rich and Astrid Chow

Zarla Ludin and Warren Croce

Adam Conrad and Marjorie Otterson
Solo Practitioners (UX Team of One)
Matt Belge and Debra Michalides
Book Swap
Bring at least one book if you'd like to participate in the swap. All UX or technology books are welcome. We have several boxes of books to give away. Book swap participants will get first pick.
Attending Authors
Adam Connor and Deb Biggar will have books available for sale. If you would like to get another author's book signed, please bring it to the event. We will be raffling off a few of the books below throughout the day.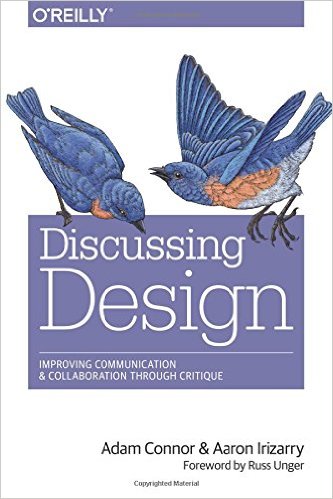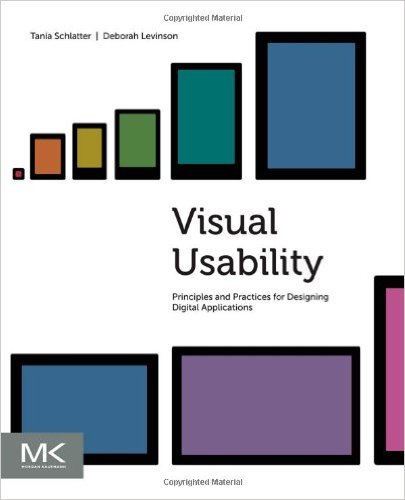 Mentor & Leader Affiliations (in no particular order)
Deborah Mayhew, Independent Consultant at Deborah J. Mayhew & Associates, Author
Bill Albert, Director at Bentley Design and Usability Center, Author

Marjorie Otterson, Design Director

Diana Brown, Sr. Principal UX Designer, Author

Matt Belge, Principal at Vision & Logic LLC

AdamConrad, UX Lead Developer at CoachUp

Warren Croce, Principal UX Designer at Gazelle

Shelby Staab, UX Designer/Engineer at Velir

Orpha Rivera, UX/UI Consultant

Mary Lee, Senior Usability Engineer at NetApp

Krista Siniscarco, Associate Director, UX Strategy at BEAM Interactive

Brodie Rich, Director, UX Design at BEAM Interactive

Brian Yoder, VP Director, UX Strategy at BEAM Interactive

Ron Perkins, Principal/ Owner at Design Perspectives

Tania Schlatter, Principal/adjunct faculty at Northeastern University

Lena Dmitrieva, Senior Usability Consultant at Bentley University

Elizabeth Rosenzweig, Principal Usability Consultant at Bentley University, Author

Zarla Ludin, Experience Researcher at twig+fish research practice

Meena Kothandaraman, Customer Experience Strategist at twig+fish

Deb Biggar, Managing Director, UX Consultant at Boston Human Factors, Inc., Author

David Evans, Associate Director UX at Vistaprint

Katherine Jacquet, UX Manager at EF

Steve Krug, Usability Consultant at Advanced Common Sense, Author

DebraMichalides, X Industry Consultant at DebraDesign.com / Aquent

AstridChow, Senior UX Mobile Designer at CVS Health

Margot Bloomstein, Brand and content strategist, Principa at Appropriate, Inc., Author

Mike Gintz, VP, Experience Design, Velir

Stephen Roger, Product Strategy, Intrepid

Jon Tillis,

UL-Wiklund (HFE)

Michael Hawley, Chief Design Officer, MadPow

Katherine Wahl, Usability/Accessibility Consultant, MIT/Northeastern

Christopher Laroche, UX Consultant at MIT, Lecturer at Northestern University

Bob Thomas, Director UX, Liberty Mutual

Rob Fitzgibbon, Digital Bungalow, UXPA Boston Board Member

Dharmesh Mistry, Web UX Consultant at Liberty Mutual, UXPA Boston Board Member

Fiona Tranquada, Senior UX Specialist, The Mathworks, UXPA Boston Secretary, Author

Eva Kaniasty, UX Consultant at Red Pill UX, UXPA Boston President
---

UX Fair is a World Usability Day event.
Date and time
Location
Microsoft Nerd Center
1 Memorial Dr #1
Cambridge, MA 02142