Description
*Registration closes 1 week before the class start date. Please plan accordingly.


Get Hands-on training from field practitioners
Become a user experience designer


3 months part-time class | 10 pieces added to portfolio | 20 students max per class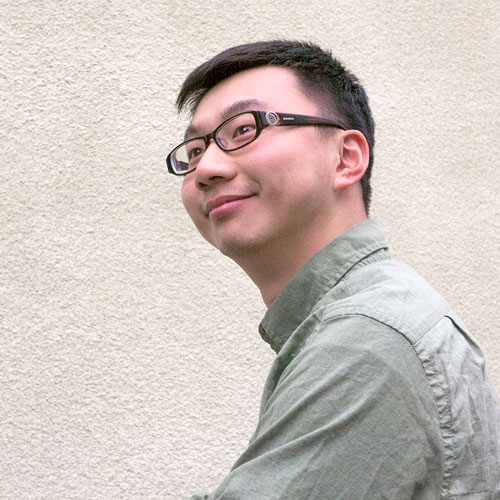 "I am writing this review as a UX designer at the headquarter of AT&T. I am very grateful for getting this job after the very diverse and solid UX training at ITHAKAI. The most important thing I learned at ITHAKAI is that if you push yourself to do as much as you can, you will become great beyond you think you could ever be."
Ruohai Wang
User Experience Consultant at AT&T
Ruohai landed a job at AT&T 3 months after graduation.
WHO YOU ARE
Developers who want to add UX design to their skill set
Designers who want to make a transition to digital media
UX designers who want to fill their knowledge gaps
Beginners with interests in user experience design
Entrepreneurs to create best user experience for their product
HOW WE LEARN
Learn through real-world examples and case studies
Learn by building 1-2 portfolio pieces every week
80% hands-on, presentations, and group discussions
Personalized learning based on your goals and background
Learn how to collaborate in a team environment


GET SYLLABUS
Do you want to see what you'll learn in details? GET SYLLABUS
OFFICE HOURS
Feel stuck working on a project? Have a burning question you can't wait until next week? Our mid-week community chat is a great place to ask questions and get valuable feedback from instructors and classmates.
CAREER SUPPORT
You'll have access to over 700+ local industry professionals through our meetup. Creative job agencies will help you broaden job search while our alumni network can work as personal referrals.
I don't have any experience. Can I still take the course?
Yes, our course is specifically designed to cater to complete beginners who are looking for an entry level position. We also provide pre-study materials to learn basic skills for the tools we are going to use in class.
Do you issue a certificate?
We do not issue degrees or certificates. We would like to advise our students to add course details on their resume and LinkedIn profile instead. Most coding and design bootcamps like us focus on practicality and put less emphasis on formality, such as issuing a certificate.
Can I get a refund?
You can cancel up to two weeks and receive a prorated refund.
What are prerequisites?
A laptop (PC or Mac) and basic computer skills such as using a word processor, basic diagramming software, and navigating websites are required. Knowledge of basic wireframing and prototyping tools such as Axure, Balsamiq, and Sketch is desired but not required.
Can I get a tuition reimbursement from my employer?
Yes, if your employer has a tuition reimbursement program we would be happy to assist you on providing any documents.
Do you provide any financing?
Yes, payment plan is available through split installments. Contact us to discuss your options.
CONTACT US
Questions? Email us to set up a phone call with our academic advisor.
hello@ithakai.com