UX Careers Handbook Launch Event: What you need to know about UX Careers
Description
Networking, Learning, Pizza and Receive a Free Copy of the Book ($39.99 value!)
Be a part of The UX Careers Handbook SF Launch Event and find out what you need to know about user experience careers from The UX Careers Handbook author Cory Lebson!
Big thank you to Aquent for providing all pre-registered attendees with a free copy of the book! (These are the first copies to be distributed anywhere! Free copy of the book only available to those who are at the event.)

And to UserZoom for providing pizza and beverages!
And to WeWork for providing the space for the event!

As a job seeker, learn what it takes to succeed as a UX professional. Explore the multitude of career pathways available to you. Find out how you can frame yourself solidly as a UX-er through learning, personal branding and networking.
If you're an employer or recruiter, learn how you can craft your job descriptions to find experienced UX-ers instead of ellusive unicorns.
Agenda:
--- 6:00 PM - 7:00 PM - Networking, pizza and time to get your free copy of The UX Careers Handbook!
--- 7:00 PM - 8:00 PM - Author Cory Lebson speaks about UX careers, followed by Q&A
--- 8:00 PM - 8:30 PM - Additional networking
About the Book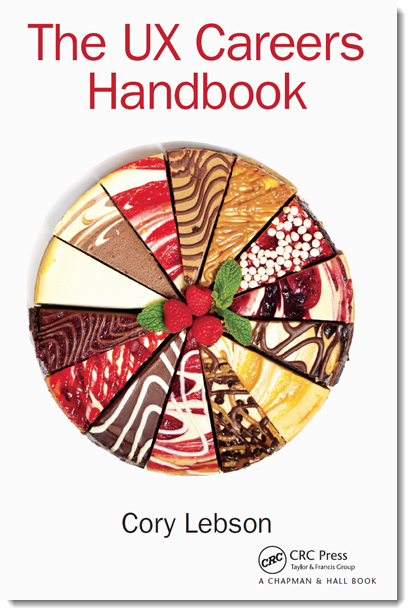 The UX Careers Handbook offers an insider's look at how to be a successful User Experience (UX) professional from comprehensive career pathway descriptions to learning, personal branding, networking skills, building of resumes and portfolios, and landing a UX job.
The book goes in-depth to explain what it takes to get into and succeed in a UX career, be it as a designer, information architect, strategist, user researcher, or a variety of other UX career specialties. It presents a wealth of resources designed to help readers develop and take control of their UX career success, including perspectives and advice from experts in the field.
Features interviews and personal stories from a range of industry-leading UX professionals to show readers how they broke into the industry, stayed with it, and evolved with it.

Accompanied by a companion website that provides readers with featured articles and updated resources covering new and changing information to help them stay on top of this fast-paced industry.

Provides worksheets and activities to help readers make decisions for their UX careers and build their soft business skills and portfolios.
Follow The UX Careers Handbook on Facebook!
About Cory Lebson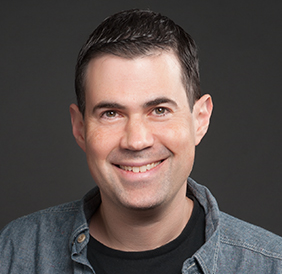 Cory Lebson has been a user experience consultant for nearly 20 years. He is the principal and owner of Lebsontech LLC, a successful small user experience consulting firm he established in 1997. Lebsontech focuses on user research and evaluation, user experience strategy, UX training, and mentoring.
Cory also greatly enjoys teaching topics related to user experience and technology. He regularly gives talks and workshops on topics related to UX career development, user experience, user research, information architecture, and accessibility. He has been featured on the radio and has published a number of articles in a variety of professional publications.
Cory has an MBA in marketing and technology management, as well as an MA in sociology and a BS in psychology. Cory is a past president of the User Experience Professionals Association (UXPA) International and is also a past president of the UXPA DC Chapter.
Connect with Cory on LinkedIn and follow Cory on Twitter @corylebson!
Organizer of UX Careers Handbook Launch Event: What you need to know about UX Careers
Learn more about The UX Careers Handbook at uxcareershandbook.com.
We are CHIEF, an integrated experience agency creating new possibility in the public and private sector. From critical government and nonprofit missions to innovative consumer products, we work to create transformative experiences that drive global impact. Learn more at agencychief.com.
UXPA DC is committed to the growth of the local user experience community through education, networking and advocacy for the profession. Learn more at uxpadc.org.
Modev organizes communities and events where there is a need to bring the right people and technologies together to advance as individuals, organizations and industry.  Learn more at modev.com.