About this Event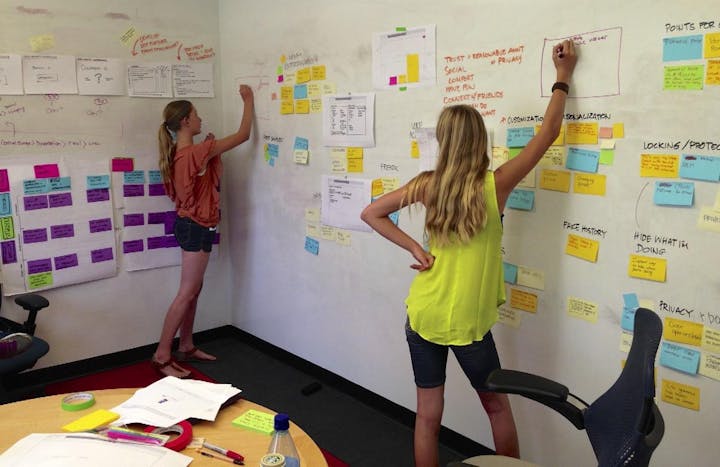 Become a UX Designer: This bootcamp will teach you the foundations of UX Design
UX Design expertise is a sought-after skill. 60% of all UX Designers in London get booked at around £350 per day, with rates ranging from £250 to £600.* Our 2-day UX bootcamp will teach you the foundation of UX Design and prep you for becoming a UX designer.
Design isn't magic; it is systematic and learnable and can be applied through well established processes.
This course is ideal for complete beginners with no knowledge of Design or someone with experience in graphic or visual design and who would like to build their skill set. It would also be ideal for anyone with experience in front- or back-end development that wants to sharpen their design and analytical skills for UX.
About the Course
Across the 2 days, you will explore the process of taking a basic concept, grounded in user needs, and develop it into a design that will address those needs. You will gain hands-on experience with techniques such as sketching, persona development, storyboarding, wireframing and prototyping.
We will examine how content is organised and structured to create an experience for a user, and what role the designer plays in creating and shaping user experience.
You will be led through a condensed process that acts as a roadmap for developing robust UI/UX design: from ideation and User Research, to the creation of paper and digital prototypes and finally how to use User Testing to evaluate your designs.
By the end of this course, you will be able to describe and apply current best practices and conventions in UX design, and employ the fundamental principles of how UX design functions to shape an audience's experience.
After completing the training, participants will be able to:
Define and scope the design problem you will try to address
Create user stories and storyboards to transform information about user needs into design concepts
Produce sketches and conduct brainstorming sessions to generate many design ideas from which you can construct a high-quality design solution
Develop interface wireframes to enable early user testing
Conduct user tests with paper prototypes to get preliminary user feedback on the design concept and interactions
Develop high-fidelity mockups that specify visual design elements
Create interactive prototypes to efficiently user test and evaluate designs and how to learn from the results
What does the bootcamp agenda look like?
Day 1
What is UX - An Introduction
Ideation, Articulation & Development
User Research
Requirement Gathering
Design Patterns & Best Practises
Day 2
Usability Studies
Wireframing & Sitemapping
Prototyping
User Testing
Case Studies / Examples
*UX Designer Rates: http://gatsby-live.herokuapp.com/freelancers/average-day-rates/ux/