UWIB NYC Presents: Love the Skin You're In with Biologique Recherche
Description
Hey UWIB NYC Members! Looking to learn more about the beauty industry? Trying to find a way to create better skin care habits? This event is for you! UWIB NYC will be partnering with Biologique Recherche, the premier French brand offering hyper-customized skincare for both men and women for a night of education on skin products, anti-aging techniques, and hyper-personalized skin care! You'll be able to speak with some of the company's top professionals as well as have your skin assessed in Biologique Recherche's famous Skin Instant Lab!
Tickets are for members only and are limited, so grab them while they last! Please note that if you purchase a ticket and are not a UWIB member, you will not be granted admission.
Agenda

6:00 PM: Meet UWIB NYC Board + Members at Biologique Recherche

6:15 PM to 6:45 PM: Love the Skin You're In session

6:45 PM to 7:15 PM: Skin Instant Lab

7:15 PM to 7:30 PM: Q&A
About Our Partner: Biologique Recherche
Established in 2001, this is the American distributor for the French professional skincare brand Biologique Recherche. For over 40 years, Biologique Recherche's unique methodology has built a strong reputation for astounding effectiveness based on a clinical approach to skincare, delivering immediate and long-lasting results. Combined with highly customized protocols and meticulous procedures, Biologique Recherche's extensive range of products are highly concentrated in botanical, marine, and biological active ingredients that are cold formulated in their own laboratory in France. Biologique Recherche is the partner of choice in over 75 countries for exclusive medical spas and day spas, in addition to the world's premier luxury hotel spas.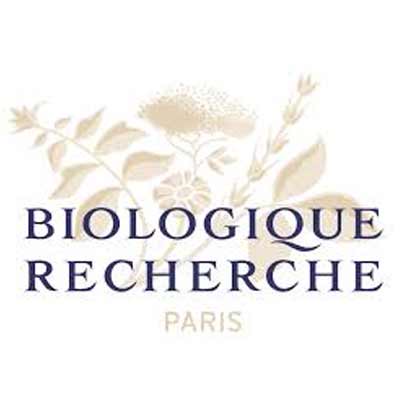 About Our Presenter: Laura Gerchik
Laura Gerchik brings over a decade of experience, in various fields, to her current role as General Manager of Biologique Recherche USA, a luxury skincare brand.
In 2004 Laura began her career in economic development as an Investment Advisor working with C-level executives of Fortune 100 companies promoting and marketing prospective business ventures for the French Government.
From 2007 to 2013 Laura worked as a commercial real estate broker in Paris. While at Cushman & Wakefield, Laura was recognized as one of the leading women real estate brokers in the market, her strong track record earned her an invitation to join the prestigious Cercle des Femmes de l'Immobilier (Women's Real Estate Circle).
In 2013 Laura was sought after to run the US division of the French luxury skincare brand Biologique Recherche. She is responsible for the company's operations including business development, annual budgets, P&L's and cash flows, as well as brand and strategy management, etc. Her successful management skills drove revenue to increase nearly 300% in 6 years. Laura is a member of Cosmetic Executive Women.
In addition, Laura actively pursues her interest in real estate through her position as a Real Estate Salesperson at Stribling & Associates.
Laura is a native New Yorker who received her BA from the University of Massachusetts Amherst and studied abroad at the Dauphine Business School in Paris. She bilingual in French and English and speaks Spanish fluently.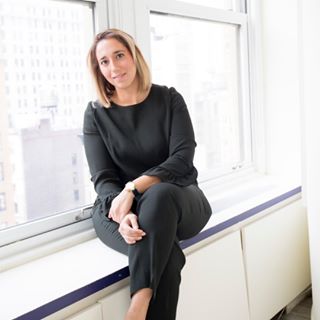 About Who We Are: United Women in Business

The United Women in Business Foundation (UWIB) seeks to foster professional success through education among all women. Through educational programming, mentorship, and community service initiatives, our goal is to help members excel despite the challenges and inequalities that women face in today's business environment.
We support and connect women with different experience levels ranging from undergraduate and graduate students, to young professionals, female executives, and thought leaders.
Getting Involved with United Women in Business: If you are interested in UWIB and would like to receive invites to future events, please fill out our free, 5-minute sign-up form here. You can also follow us on Twitter (@UnitedWomen) to keep the conversation going, and like us on Facebook while checking out event photos!
UWIB Board of Directors Elections
Our 2020 elections season has kicked off and in full gear in NYC, Chicago, and DC! Consider applying today! For more information, please contact manisha.marberry@uwibfoundation.org
What we look for in a great Board candidate:
Passion and drive to change the world.

We are a volunteer organization, so it takes a lot of self-motivation to keep moving forward and living out our mission.
Ability to take something and run with it. We support each other to make things happen and rely on each other to fully own our roles and execute events and special projects throughout the year.
Time commitment. You may be answering some emails after work, attending events, monthly board calls, and occasionally putting in some weekend hours. We estimate about 5-hour a week commitment.
Refund Policy: Refunds will not be given if cancellation occurs less than 24 hours prior to the event. No exceptions.
By registering for a United Women in Business Foundation event, you are giving permission for UWIB to use any photos of you from this event for UWIB promotional purposes.