Description
Interested in changing your career, pursuing your passion, or making some extra cash for your next vacation?
Join the United Women in Business Foundation, (UWIB) for an innovative event that will help you pursue your next venture and meet successful entrepreneurs and lady hustlers who are following their dreams.
What you'll get:
Inspiring stories from an array of local DC women who have successfully established side projects

An opportunity to network with a variety of entrepreneurs and lady hustlers

Insight on how to evaluate your goals and the best method toward choosing your next venture

Resources to help you get started with your new Side Hustle
What: Inspiration and information on how to take that next step
Where: IBM Rooftop, 600 14th St. NW, Washington, D.C. 20005
When: Thursday, November 10th from 6:30 - 8:30 PM

Agenda:
Sign-In and Refreshments- 6:30PM - 6:45PM
Introduction: MJ Impastato will share how to evaluate your goals and switch industries - 6:45PM - 7:00PM
Industry Experts Share: My Journey, History, and Takeaways - 7:00PM - 7:30PM
Speed Networking: 7:30PM - 8:15PM
Closing Statements: From Keynote Speaker Chardelle Moore and Follow Up -8:15PM-8:30PM
About the Speakers:
Chardelle Moore: (Television Personality, Producer, Motivational Speaker & Content Creator)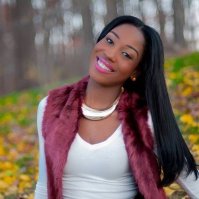 Chardelle Moore is a multitalented television host, reporter, producer, award winning motivational speaker and content creator.
Currently, Chardelle is a host, reporter and producer at FOX45 Baltimore. She also anchors BMORE Lifestyle, a new daily lifestyle show airing weekdays at 2:30 pm on FOX45's sister station MyTV Baltimore! Together with co-host Christina Denny, the dynamic duo serves audiences a daily dose of the very best Baltimore and the surrounding areas has to offer from the latest fashion trends, food, fitness, entertainment, women heroes and everything in between! During the evenings, you can catch her live on FOX45 evenings newscasts.
In addition to her television career, Chardelle is an award winning motivational speaker. Nicknamed, "Motivational Moore" Chardelle brings her infectious energy to each person in the audience. She travels all over the country and internationally using her gift to empower others. From the White House, schools, colleges and countless organizations.
MJ Impastato: (Professional Certified Coach)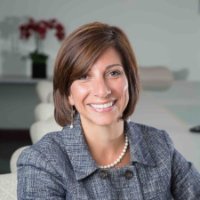 With more than 15+ years of experience directing, managing, and facilitating leaders of significant organizations across all industries, MJ works with individuals and teams to uncover and strengthen their inner leadership qualities through one-on-one coaching and custom designed workshops.
As a trained facilitator and developer of team building programs, she strives to create a sense of trust among individuals and teams to build cohesion and alignment for the sake of greater connection, productivity and fulfillment.
Chintimini Keith: (Vice President, Head of Integrated Production at Edelman DC/Chintiminibakes)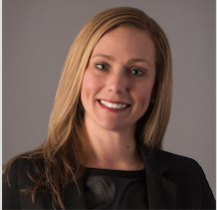 Chintimini brings to Edelman nearly fifteen years' experience in public relations, client management, creative strategy, technical project management, digital/social design and development, teambuilding, global collaboration and visual storytelling.
A seasoned communications professional, she currently leads an integrated team of creative producers and technical project managers for Edelman DC's Digital practice. She is responsible for the ongoing development of technical capabilities and creative work, as well as the successful ideation and execution of web/application builds and digital creative/branding efforts for an extensive roster of clients. Additionally, she serves as DC Ambassador for GWEN (Global Women's Executive Network) where she is charged with advancing key initiatives for women at Edelman.
Prior to joining Edelman, Chintimini was the Production Director for the Creative group at New Media Strategies–an offering she helped create and grow. While at NMS, she was responsible for creative strategy, content development, social storytelling and technical assistance for a number of corporate/consumer, non-profit and association clients. In addition, she was largely responsible for growing the internal creative and technology capabilities for NMS. Her primary clients – including Chrysler, Beiersdorf and Barilla – required a high level of global collaboration across multiple campaigns and projects.
Chintimini began her agency life at Ogilvy Public Relations Worldwide, where she started as an account executive in the consumer practice, eventually transitioning to senior interactive producer of the 360 Digital Influence team. She managed high-profile clients such as DuPont, Johnson & Johnson, MedImmune, Novartis and the Internal Revenue Service. During her time at Ogilvy, Chintimini earned recognition internally by winning various Ogilvy Achievement awards and externally - PRSA awards for her work on IRS and MedImmune.
Chintimini is a current member and former Board Member of Washington Women in Public Relations. You can often find her speaking at various events in DC and NYC, and mentoring junior colleagues on every topic from negotiation to career advancement.
Chintimini also moonlights as @chintiminibakes – a hobby-turned-side-business that channels her creativity through artfully-crafted sugar cookies.
"My best piece of advice for women is to always have a Plan B - in life and work. You never know what is going to happen - you must be prepared for anything."
Maggie Germano: (Financial Coach, Blogger)
Maggie is a Certified Financial Education Instructor and financial coach for women. Her life's mission is to give women the support and the tools that they need to take control of their money, break the taboo of discussing debt and income, and achieve their goals and dreams. She does this through one-on-one financial coaching, monthly Money Circle gatherings, blogging for The Financial Diet, her weekly Money Monday newsletter, and speaking engagements.
Passionate about many issues affecting women, Maggie also serves on the board of Collective Action for Safe Spaces, is a member of the Women's Information Network, is a leader within Planned Parenthood of Metropolitan Washington's Developing Leaders Program, and was trained as a salary negotiation facilitator by AAUW.
In her spare time, Maggie likes to go to concerts, garden, and travel.
Jessie Hill: (Financial Advisor, Yoga Instructor)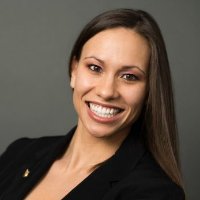 Jessica Hill started her career as a financial advisor immediately following her graduation at the University of Maryland. The career seemed like a perfect fit; working with families and businesses to create financial strategies in order to accomplish their goals. While the professional career was off to a great start, Jessie couldn't help but feel a void in her personal life. She had been a life-long athlete, even competing at the collegiate level and earning All-ACC recognition at UMD. This was the first time Jessie wasn't part of any team and it just felt funny.
This is what led Jessie into a yoga studio. After a few weeks of mindfully moving and breathing, she was hooked. The practice had an immediate effect on the physical body, and Jessie noticed back pain and other physical strains improving. It wasn't long before Jessie was practicing daily and even signed up for teacher training in order to deepen her own practice. As a full-time financial advisor, Jessie never intended to teach yoga… but before long, studio owners, friends, former teammates and even co-workers were asking Jessie to teach them this practice that she had fallen in love with.
Since then, this passion for yoga has quickly turned into a "side hustle." In addition to working her full-time job, Jessie teaches at local studios, for corporate clients, for private clients, and even for sports team at the high school and collegiate levels. Jessie is looking forward to speaking about the balance of these two careers and even how the two (seemingly different) careers can overlap. It's incredibly exciting to serves clients by helping them reach their goals… whether that's helping them save for retirement, or helping them touch their toes!
Juliana Avery: (Communications Manager/Development Associate, Part-Time One-Person Communications Team)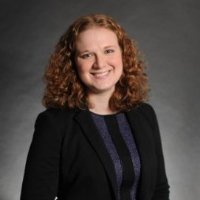 A lifelong writer and a communications manager with over three years of experience supporting nonprofits. I currently serve as the Communications Manager and Development Associate at Collegiate Directions, Inc., a nonprofit that empowers low-income, first-generation students to and through college.
Juliana just started her side hustle and will have some incredible insight for us!
THANK YOU TO OUR SPONSORS: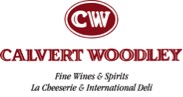 ---
For more questions about this event, please contact:
Jessica Everhart: Co-VP of Programming
Jessica.everhart@uwibfoundation.org
Elizabeth MacLaughlin: Co-VP of Programming
Elizabeth.maclaughlin@uwibfoundation.org