Description
The DC United Women in Business Foundation is excited to partner with Kit and Ace to host Lean Into Wellness. Please join us for an inspirational night and hear from Wandering Wellness Founder, Joanna Andreae and Greenheart Juice Founders, Alicia Swanstrom and Diana Morales.
We will kick off the event on our yoga mats with Joanna leading us for some gentle movement and an easy meditation practice to feel grounded, and relaxed. This practice is perfect for beginners and seasoned practitioners alike as the goal is always to find one's own center and inner place of rest. Our hope is you leave feeling empowered, balanced, and ultimately, inspired. Afterwards, we will hear about how Wandering Wellness and Greenheart Juice got started and what motivated them to Lean Into Wellness.
**Please note: BYO Yoga Mat is recommended but not required!
DATE & TIME: Thursday, February 16th from 6:00pm - 8:00pm
LOCATION: Kit and Ace, 3263 M St NW, Washington, DC 20007
WHAT TO EXPECT:
Delicious cocktails and snacks!
Inspiring stories from an array of DC female entrepreneurs who focus on wellness, balance + fitness
An opportunity to network with a variety of entrepreneurs and lady hustlers

The opportunity to learn more about membership and volunteer opportunities.

Raffle prizes from Kit and Ace
For any questions about this event, please contact Leah Virbitsky at leah.virbitsky@uwibfoundation.org.
About the Speakers:
Joanna Andreae: (Founder, Wandering Wellness)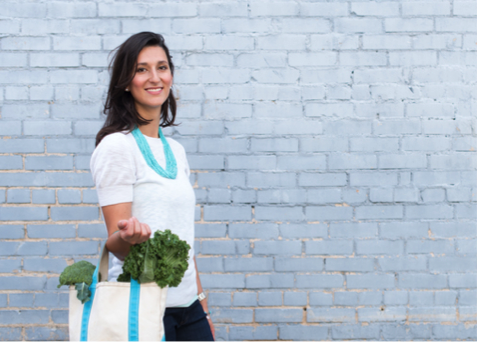 Joanna Andreae is a certified Holistic Health Coach, Guided Meditation teacher and all around lover of abundance and nourishment. Wandering Wellness is a lifestyle and wellness consulting service that helps busy people learn and sustain better eating, exercise and lifestyle habits. Utilizing an integrative and customized approach with each client, consulting is focused on creating healthy habits and managing/reducing stress to find more peace, vitality, and balance in daily life. Moreover, through easy and accessible guided meditation, she helps her clients - whether individual or group - feel rested, revitalized, and healthy, even after a few minutes of practice.
Alicia Swanstrom: (Owner + Elixir Mixer, Greenheart Juice)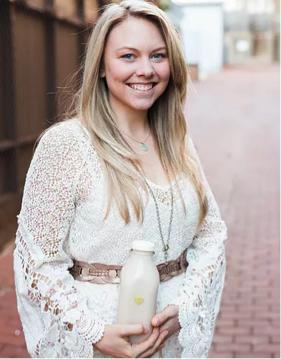 Alicia was born in Memphis, Tennessee, but is a Loudoun County girl at heart. After spending much of her childhood in Virginia, she ventured out of state to Auburn University for college then continued her education at The University of Virginia and Northwestern University in Chicago, studying both accounting and journalism. From a young age, she's been passionate about food, nutrition and fitness in all its forms, which transformed over time into a passion and a love for clean living. In 2014 she received her holistic health coach certification through the Institute for Integrative Nutrition and completed a 200-hour yoga teacher training at Down Dog Yoga in Georgetown. At Greenheart, she focuses on recipe development and behind-the-scenes biz stuff.
Diana Morales: (Brand Management + Community and Co-Founder, Greenheart Juice)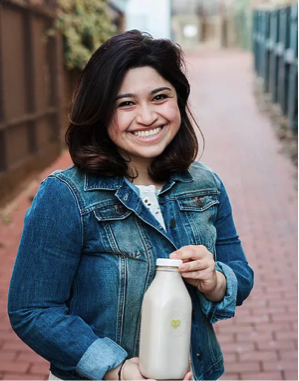 Diana spent the first few years of her life in El Salvador and came to the U.S. with her family as a toddler. She also grew up in Loudoun County, graduating from Potomac Falls in 2004, just a year ahead of Alicia. In school, she studied history and art history at George Mason University. Health has always been an important topic for Diana, finding a balance with food and her body. She's especially interested in living a cleaner lifestyle growing up with a mother who has type 2 diabetes. In April of 2015 she completed yoga teacher training at Core Power Yoga and joined the Greenheart family shortly after. Here at Greenheart she's known as the social media guru and is in charge of community events and engagment.
HOW TO GET INVOLVED WITH UWIB:
If you are interested in UWIB and would like to receive invites to future events, please fill out our free, 5-minute sign-up form here. You can also follow us on Twitter (@UnitedWomen) to keep the conversation going, and like us on Facebook while checking out event photos!

If you are interested in learning more about Kit and Ace and would like to stay connected, you can follow along on Facebook, Twitter and Instagram or check out their space!