Description
Join UWIB DC for a chance to embark on an entrepreneurial journey with four amazing DC female entrepreneurs making big moves!

UWIB DC invites you to meet four women in different stages of their entrepreneurial journey and get a realistic view of each stage through UWIB's signature Ladies Who Hustle event! Some are working on turning their side hustle into a full-time work reality, and others have already done so. Whether you are thinking of starting your own venture, are in the process of transitioning, or recently took the leap into a new career - we will generate an engaging discussion beneficial at any stage.
These phenomenal ladies will share their inspiring stories and have you walking away feeling inspired and elevated to pursue your own passions!
WHAT YOU'LL GET:
A realistic and informative look into different stages of the hustle from women in different stages of their entrepreneurial journey.
Success stories from local DC women who are either in the process of establishing careers outside of the traditional corporate environment or have already done so.
Tips and tricks from experts who have made their side hustle into a full-time career.
Guest appearance by angel investor and Chairwoman of the National Women's Business Council, Liz Sara!
EVENT AGENDA:
6:00pm – 6:30pm: Sign-in, Network over Appetizers and Wine
6:30pm – 6:35pm: Event Welcome
6:35pm – 6:45pm: Word with an Angel Investor
6:45pm – 6:55pm: Meet the Panelists
6:55pm – 7:40pm: Panel Discussion
7:40pm - 7:55pm: Q&A
7:55pm – 8:00pm: Closing Statement
MEET THE PANELISTS: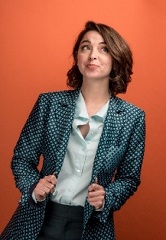 Kim Bryden is the CEO & Founder of Cureate. She has worked in the food and beverage industry from government to Fortune 500 retail management, to food-tech startup. Cureate empowers emerging food and beverage business owners through educational curriculum development and 1:1 consulting services. Cureate is a CBE with the DC Government and holds the WBENC certification as a woman-owned and operated business. She is a member of the World Economic Forum's Global Shapers, Sandbox Network, Camp Campbell for Female Founders, Future Leaders, and a food film actress - yes, that's right!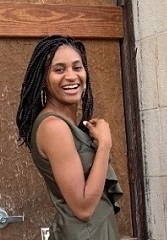 KaDeadra McNealy is the Founder of MNB- Millennial Nail Bar, an on-demand provider that conveniently brings the nail technician to customers, regardless of the customer's location. MNB aims to deliver a platform for nail technicians to grow as true entrepreneurs, while allowing the customer to take control of their busy schedule, with style. Since launching, MNB has collaborated and secured partnerships with companies like Nordstrom, WeWork, and Equinox Sports Club.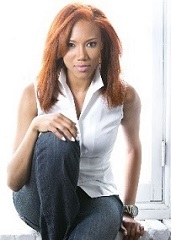 Yanique Ollie Moore is an award-winning American fashion designer, businesswoman and founder of Ollie Quinn, a fashion and accessory brand named after her grandmother. Yanique defines her design style through accessorizing the savvy global citizen: a traveling maven in heels and handbags. Her work, which originally launched at Macy's, has been featured in WWD Women's Wear Daily, Harper's Bazaar, InStyle Magazine, Nylon Magazine, Essence Magazine, and more. Moore is also a professor of Visual Communication and Digital Media Arts in the college of Arts and Sciences at Bowie State University in Bowie, MD.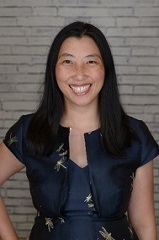 Hua Wang is an Executive Advisor at the Office of the Mayor and is working to make DC government more delightful. In addition, Hua is the CEO of SmartBridge Health, a cancer telemedicine company making world-class cancer care accessible, regardless of where you live. Hua was a United States Presidential Scholar, recipient of the American Bar Association Legal Opportunity Scholarship, and a contributor to the MIT Entrepreneurship Review. She took 1st Place at the Amazon & SBA Hackathon.
MODERATOR: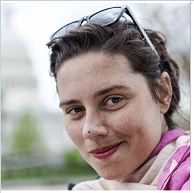 Meag Doherty is a passionate design leader with a decade of experience in user-centered design and quantitative research, with a focus on civic technology, open government, and healthcare. When she's not working, Meag organizes Tech, Rebalanced - a movement to curate and sustain safe spaces for women, nonbinary, and trans people to learn and share technical skills and ideas. In 2019, Meag was a recipient of the DCFemTech award recognizing power women in the DC tech scene.
GUEST APPEARANCE:
Liz Sara is the Founder and President of Best Marketing, LLC, where she consults for more than 90 small businesses in the high-tech sector, and serves as a chief business advisor to entrepreneurs in creating and executing go-to market strategies. Previously, she played a principal role as Co-founder of SpaceWorks, an eCommerce software company, where she facilitated its startup and growth to nearly $25 million in revenue. Ms. Sara recently completed her term as the first female Board Chair of the Dingman Center of Entrepreneurship at the University of Maryland's Robert H. Smith School of Business. Ms. Sara is also an Adjunct Professor of Marketing at the Smith School of Business. She is an angel investor, a mentor to startup CEOs through many incubators and accelerators, and a frequent author and conference speaker on topics related to entrepreneurship and business.
PARTNER SPOTLIGHT: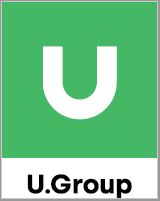 U.Group is an advanced technology and creative design company radically focused on using customer-centric innovation to create new opportunities in the public and private sectors. Working collaboratively out of offices in Arlington, VA, Washington, DC, Portland, OR, and in the heart of the action at client sites—U.Group delivers best-in-class digital services, powerful data platforms, augmented reality solutions, integrated marketing strategies, bundled services, and more.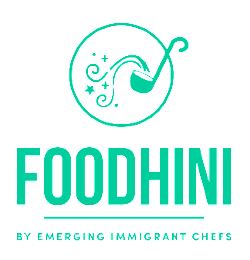 Foodhini is a food delivery and catering service that delivers high-quality authentic dishes prepared by immigrant/refugee chefs. We are striving to connect immigrant chefs with their communities and to create sustainable jobs for these talented individuals. We currently deliver Syrian and Lao dinner meals within DC for individual households but also offer catered company group lunch and dinner beyond DC. You can learn more about our chefs and their food on http://www.foodhini.com.
WHO WE ARE:
The United Women in Business Foundation (UWIB) seeks to foster professional success through education among all women. Through educational programming, mentorship, and community service initiatives, our goal is to help members excel despite the challenges and inequalities that women face in today's business environment.
We support and connect women with different experience levels ranging from undergraduate and graduate students, to young professionals, female executives, and thought leaders.
Getting Involved with UWIB:
If you are interested in UWIB and would like to become a member, please fill out our free, 5-minute sign-up form here. Check out our UWIB website and stay connected with our team on Facebook, Twitter, and Instagram!
UWIB Board of Directors Elections
Our 2020 elections season has kicked off and in full gear in NYC, Chicago, and DC! Consider applying today! For more information, please contact sarah.leonard@uwibfoundation.org.
What we look for in a great Board candidate:
Passion and drive to change the world. We are a volunteer organization, so it takes a lot of self-motivation to keep moving forward and living out our mission.

Ability to take something and run with it. We support each other to make things happen and rely on each other to fully own our roles and execute events and special projects throughout the year.

Time commitment. You may be answering some emails after work, attending events, monthly board calls, and occasionally putting in some weekend hours. We estimate about 5-hour a week commitment.

By registering for a United Women in Business Foundation (UWIB) event, you are giving permission for UWIB to use any photos of you from this event for UWIB promotional purposes.