Description
Get your 2018 off to a great start and create your perfect balance!
It is up to each of us to create harmony between our life responsibilities and also find time to do things that bring us pleasure, fulfillment, and rejuvenation...but how? UWIB invites you to a workshop with Heather Vickery, Transformational Life and Business Coach who will empower us all to have better balance in our career and life.
WHAT YOU WILL LEARN:
What does work-life balance really mean and is it achievable?

Learn Heather's 7 step system to designing a balance that actually WORKS for you!

Specific strategies for running your career and life more effectively.

Learn to increase productivity, better manage your time and achieve your goals more quickly.

How balance leads to happier colleagues, bosses, clients and loved ones!


DATE & TIME: Wednesday, January 24th, 2018 from 5:45 to 7:30 PM
LOCATION: Catalyst Ranch | 656 W. Randolph, Suite 3W

AGENDA:
5:45 – 6:00 p.m. - Check-in and Refreshments

6:00 – 6:15 p.m. – Balance Presentation

6:15 – 7:15 p.m. – 7 Step Workshop

7:15 – 7:30 p.m. – Open Networking
For any questions about this event, please contact Maureen DeBoer at maureen.deboer@uwibfoundation.org.

ABOUT HEATHER VICKERY: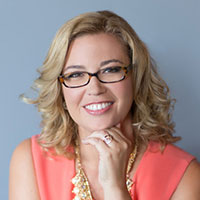 Heather Vickery is an award-winning entrepreneur, business owner, and transformational life and business coach. But Heather isn't just a savvy businesswoman − she's an inspiration. The founder of Vickery and Co., Heather is a featured expert on achieving an authentic and meaningful life and designing your own roadmap for balance and success. A mother of four, Heather's world turned upside down after a major life transformation and divorce, suddenly, she had the freedom to be her most authentic self. She discovered that this same authenticity empowered her with the confidence she needed to repair, rebuild, and reach her life's vision and goals. Today, Heather leverages her entrepreneurial skills and expertise to coach individuals towards greater personal and professional fulfillment. Through her story of personal bravery, perseverance, and resilience, Heather inspires audiences and empowers attendees with the tools they need to live bold and meaningful lives.
ABOUT CATALYST RANCH: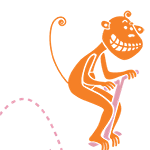 Catalyst Ranch was the first women owned venue in Chicago to realize that the results of any offsite meeting or event can be enhanced if participants are placed in the right environment. We refused to believe that only Creatives should be allowed to work in non-businesslike, fun, eclectic spaces. Everyone can be more productive if the conditions are optimized. By stimulating all the senses, Catalyst Ranch helps break down barriers and create positive disruption of thought and new ideas. We offer all-inclusive pricing and provide all the technology and meeting supplies you require. Partner with our team for exceptional customer service and the perfect meeting experience.
---
ABOUT United Women in Business
The United Women in Business Foundation (UWIB) seeks to foster professional success through education among all women. Through educational programming, mentorship, and community service initiatives, our goal is to help members excel despite the challenges and inequalities that women face in today's business environment. While UWIB places a strong emphasis on serving women who are underprivileged, our organization is also dedicated to serving and supporting women with different experience levels ranging from undergraduate and graduate students, to young professionals, female executives, and thought leaders.

HOW TO GET INVOLVED WITH UWIB:
If you are interested in UWIB and would like to receive invites to future events, please fill out our free, 5-minute sign-up form here. You can also follow us on Twitter (@UnitedWomen) to keep the conversation going, follow along on Instagram with @uwibfoundation, and like us on Facebook while checking out event photos!
By registering for a United Women in Business Foundation event, you are giving permission for UWIB to use any photos of you from this event for UWIB promotional purposes and for UWIB and UWIB's partners to contact you via email after this event.