About this Event
Family Fun Entertainment for the entire family, Come see the talk of 2019's Midwest Pro Wrestling Scene, This will be a Reunion and final show of the New Face of Sports Entertainment, 7 Action packed Wrestling Matches that will leave you at the edge of your seat! You Won't wanna miss this so be there! Live! This May 11th at the Berwyn Eagles club where Legends are forged.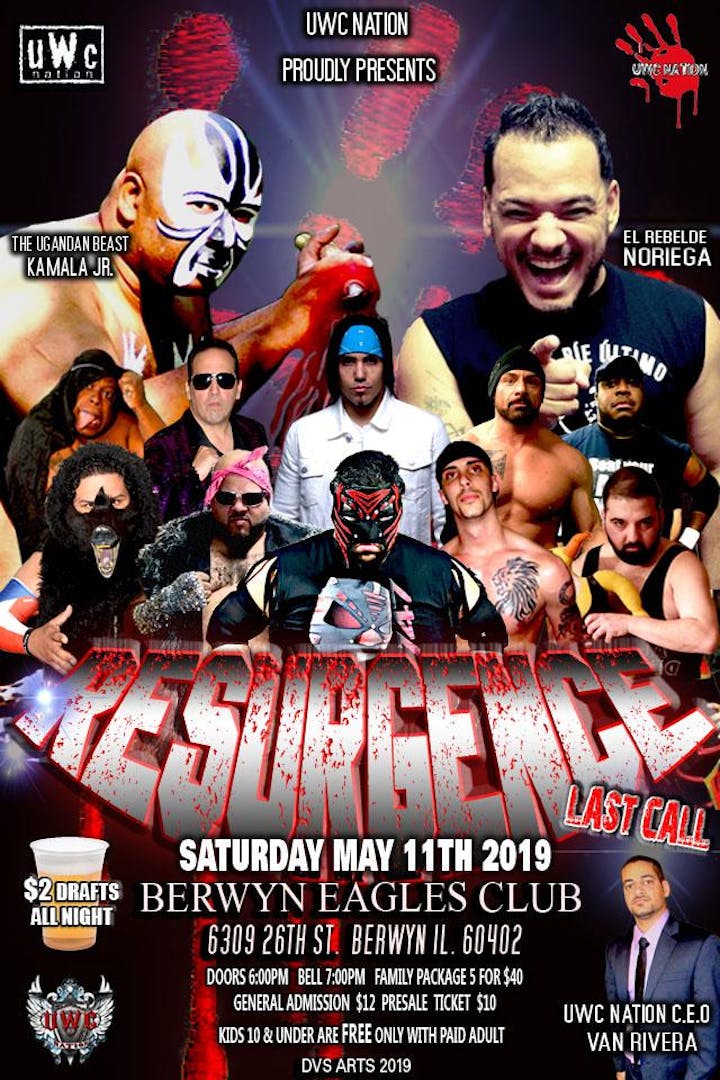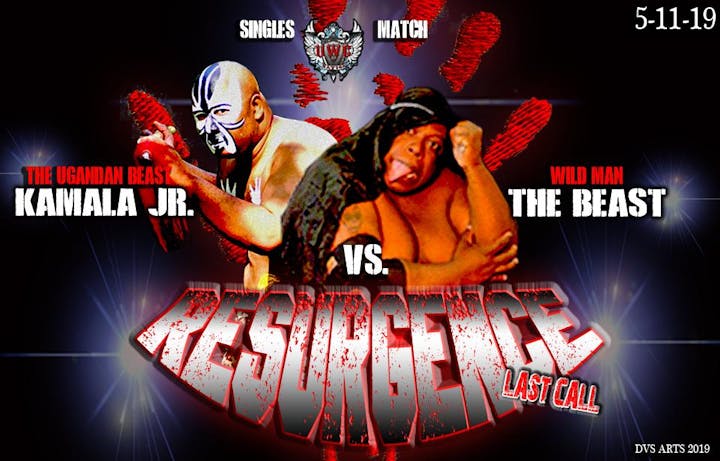 The UWC NATION Administration has officially announced its 1st matchup for Resurgence: Last Call, For the 1st-Time Ever in UWC Nation History it will be The Ugandan Beast taking on The Wild Man, that's right fans Kamala JR. Takes on The Beast in what will be a crazy wild encounter, You do not wanna miss this one!!!!! #UWCResurgence #KamalaJr #TheBeast #FirstTimeEverInUWCHistory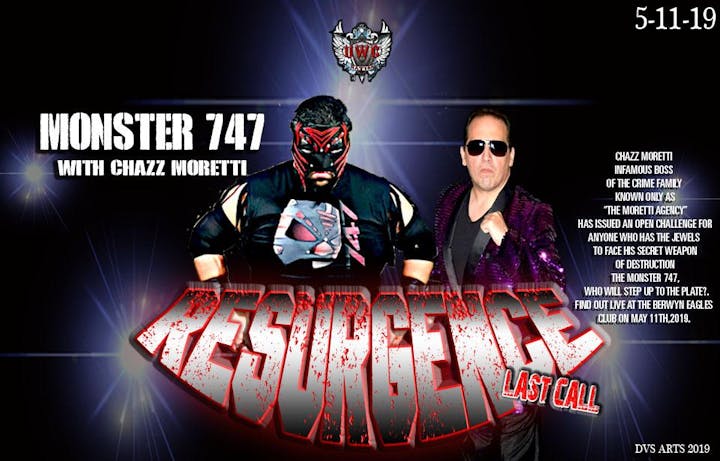 This just in....An open challenge has been issued by Chazz Moretti of The Moretti Agency, Who has the jewels to face his secret weapon of destruction The Monster 747?!!!! Who will step up to the plate at UWC Resurgence: Last Call?!!! Come out and Find out live!!!! #OpenChallenge #747 #ResurgenceLastCall #MorettiAgency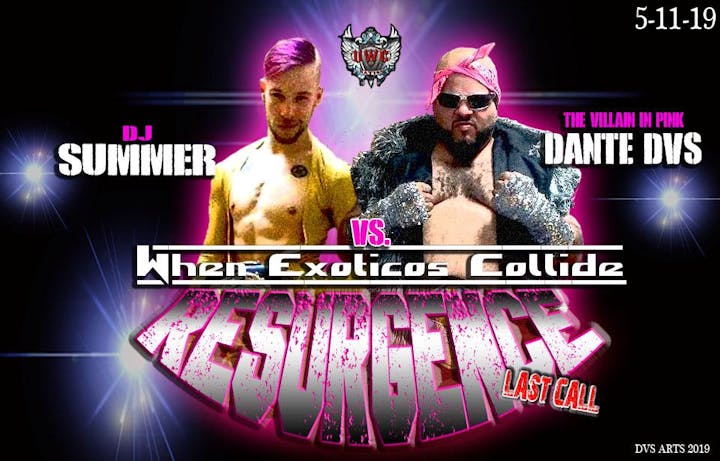 This just announced, Its about to get a little exotic in here as two of the most flamboyant personalities in the indy scene go head to head at UWC Resurgence: Last Call!!! Its The Villain in Pink Dante Dvs going one on one with DJ Summer, what will be the outcome when they clash?!!! Come find out at UWC Resurgence: Last Call!!!! #Dvs #DJSummer #Resurgence #WhenExoticosCollide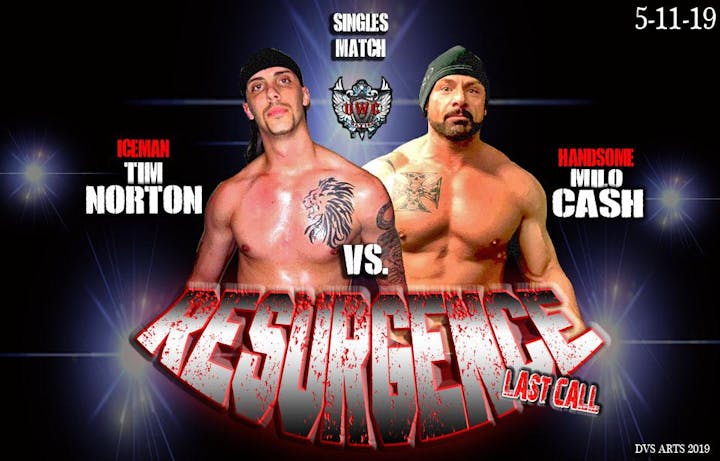 Another match Just announced for Resurgence: Last Call, Two of the most biggest personalities in UWC Nation History and two former UWC Heavyweight Champions will finally settle a score thats been brewing for years as Tim Norton takes on Milo Cash!!! The Iceman and The Handsome One who will finally come to ahead, who will get the last victory come UWC Resurgence? Come out and Find out!!!!! #TheIceman #TheHandsomeOne #OneLastTime #UWCResurgence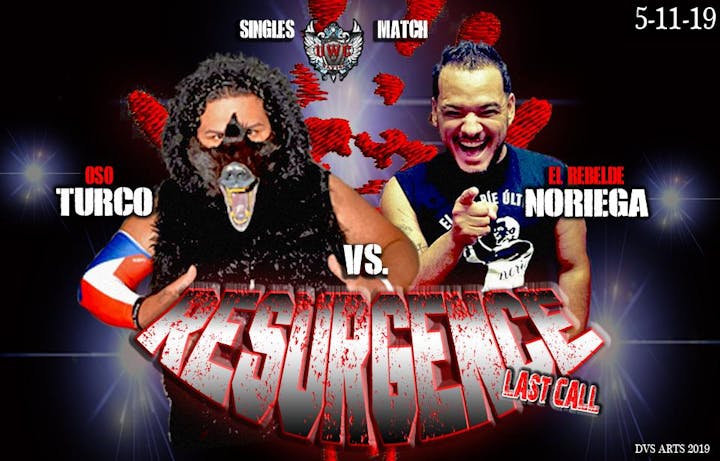 Another huge match just announced by The UWC Nation Administration for Resurgence: Last call, another first time ever matchup in UWC Nation History, it will be The Unstoppable Oso Turco going one on one with WWC/WWL/IWA International Star El Rebelde Noriega!!!! There's some History between these two what will happen when they come face to face at UWC's Resurgence!? This one you can't miss!!!!
#ElRebeldeNoriega #ElOsoTurco #LaGuerraDeLosBoricuas #ResurgenceLastCall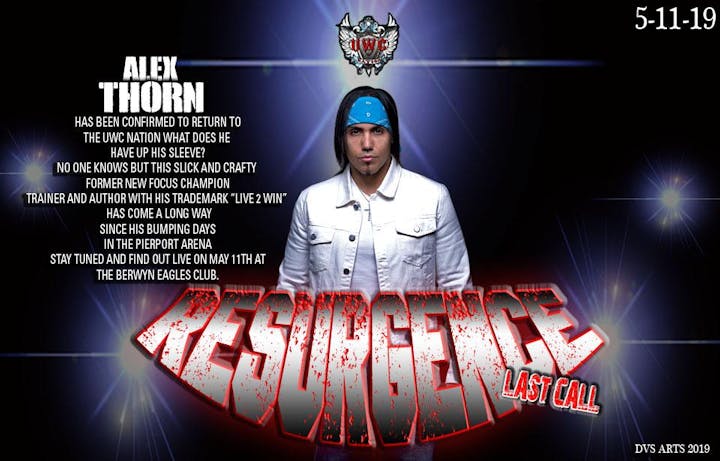 It has been confirmed that Former UWC New Focus Champion and One of the most controversial figures that has ever been in the UWC Nation Returns to UWC Resurgence: Last Call!!!! What will he have to say regarding UWC? What does he have up his sleeve? What does he have in store for The UWC Nation as we approach May 11th?! Come out and see it all unfold at UWC Resurgence: Last Call!!!!! #TheLoneWolfReturns #Thorn #Live2Win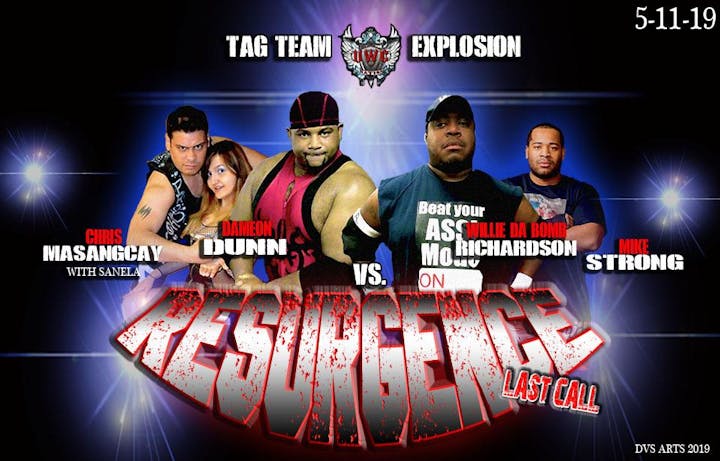 Another addition has been added to the huge lineup for UWC Resurgence: Last Call, it will be a Tag Team Explosion as the "Juggernaut" Mike Strong teams up with "The Urban American Dream" Willie Richardson as they take on the "Pinoy Prodigy" Chris Masangcay with Sanela and The returning Dameon Dunn!! This one is sure to be one hell of an explosion at Resurgence!!! Which team will out victorious?!!! Come and find out live at UWC Resurgence: Last Call!!!!!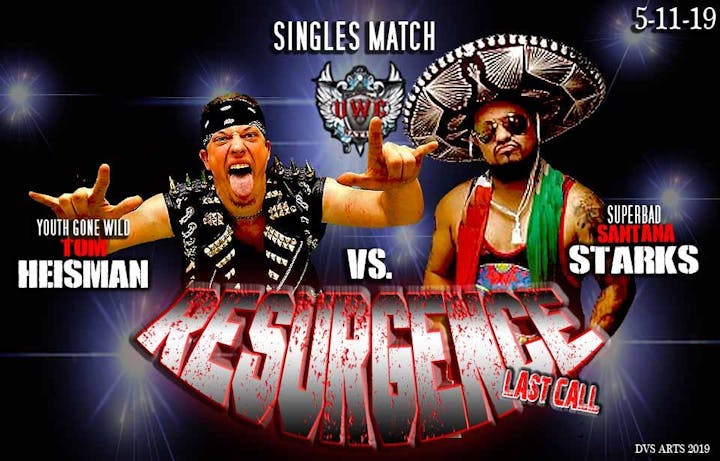 JUST ADDED TO THE CARD FOR UWC RESURGENCE, Its gonna be " "Superbad" Santana Starks taking on "Youth Gone Wild" Tom Heisman!!! Who's gonna come out on top when these two super personalities collide at Resurgence!? Come out and find out May 11th at the Berwyn Eagles Club!!!! #StarksvsHeisman #Resurgence #UWCnation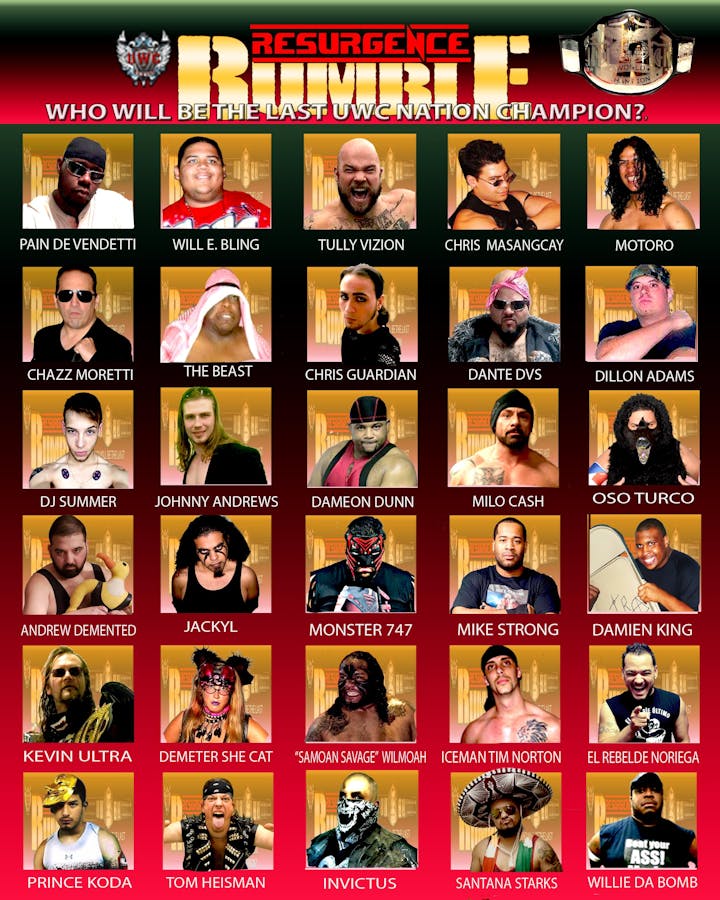 Message from 3 of the original 4 fathers of The UWC Nation!!!" rel="nofollow">Message from 3 of the original 4 fathers of The UWC Nation!!! '>UWC Nation Huge News just in......At UWC Resurgence: Last Call, 30 Wrestlers will compete in an over the top rope in what UWC Nation likes to call The Resurgence Rumble and will crown The Very Last UWC Nation Heavyweight Champion, every 60 seconds another wrestler enters until there is only one standing and the last one standing will become The very last UWC Nation Heavyweight Champion!!!!! Who will it be the last one standing? Who will be crowned the last UWC Nation Champion? Come out and find out live at UWC Resurgence!!!! #ResurgenceRumble #30Wrestlers #UWCHeavyweightChampionToBeCrowned #ThereCanOnlyBeOneWinner