The Ultimate Wealth Camp is a very powerful 2 Day Super conference focused on Internet Marketing , Joint Ventures & New Ways to Make Money!
About this event
Ultimate Wealth Camp
Come learn how you can substantially impact your financial future by connecting with mega successful entrepreneurs and learning how to make money on the internet through the power of priceless marketing partnerships!
You will learn about new ways to make money as well as be able to share your great ideas with some of the top marketers in the world! Now it is up to you to take action and take control of your success plan.
If You are ready to be one of the lucky few who take advantage of this rare opportunity, register and plan to be in Las Vegas  for the UWC Internet Marketing & Joint Venture Super Conference.
About The Event:
The Ultimate Wealth Camp kicks off with our amazing Mega-Success Party where you can mingle with successful and brilliant entrepreneurs and build relationships with people who can take your business to the next level. The event is full of leaders, business owners and wealthy individuals just like you, with whom you can connect and build strategic partnerships.
The party is followed by two full days of our intense Ultimate Wealth Camp Sessions - this is an interactive learning environment, where we bring you expert speakers and leaders - plus some of our best partners and customers - to teach you high-level strategies you can immediately implement in your business.
You'll have the opportunity to pitch your concepts and ideas to some of the best marketers on the planet. Think about it; the people who have done what you're trying to do will be at your fingertips to give you step-by-step strategies. Just one nugget of information can skyrocket your business growth.
Meet your Event Host
Mr. Bill Walsh
Bill Walsh® is the CEO/Founder of Business Coaching/Venture Capital firm Powerteam International. Bill hosts and speaks at events all over the world! His passion is to empower entrepreneurs and business owners to create massive success. He loves to help people to understand specifically what it takes to build successful companies. He is an accomplished author, speaker, radio personality and movie celebrity, He has a very successful background in finance and marketing. He has spent two decades working with start-ups to major global brands increasing sales, productivity and overall success. He is an innovator with a remarkable ability to determine and dictate success strategy to seize global market opportunities.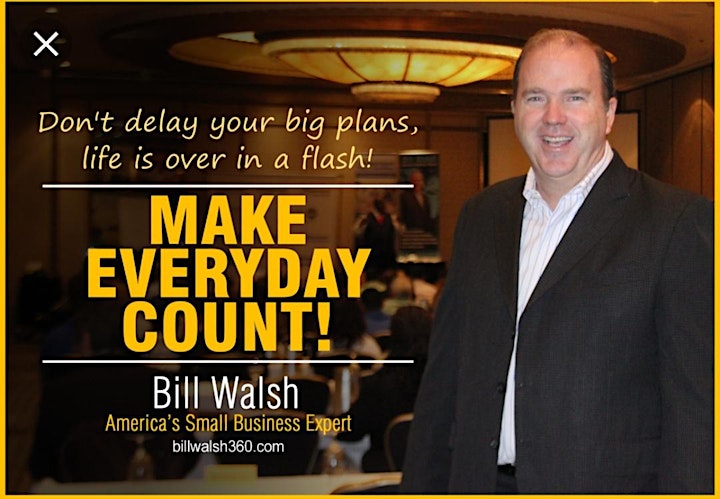 Organizer of UWC - Internet Marketing/Joint Venture Conference Las Vegas, NV
Powerteam International is one of the leading Success Education Companies in the world! Powerteam provides Corporate & Entrepreneurial training programs, Venture Funding and Business Coaching in cities around the world. Powerteam International has the resources necessary to help your company become even more successful! For all major industries, from start-up companies to billion-dollar firms, the professionals at PTI have insight and solutions to create new market opportunities and increased optimization! This includes having a personal success coach or professional coaching team that will offer priceless insight and advice.
Topics include: Advertising, Leadership Training, Website Development, Website Traffic Generation, Business Financing, International Expansion, and Personal Development. We offer some of the best high-level consulting and training for business leaders and their organizations. Our clients range from start-ups to mega-successful corporations.