Multiple Dates
UVU Reed & Christine Halladay Executive Lecture Series
Description
The UVU Reed & Christine Halladay Executive Lecture Series
Who is the Lecture Series for?
The Lecture Series is open to students and community members who are interested in learning from experienced executives. Any and every working professional can learn something.
What is the Lecture Series?
The Executive Lecture series is a weekly dialog between academia and industry.
August 22 - Class Introduction, lecture by Assistant Dean of Woodbury School of Business Tom Macdonald
August 29 - Forty Years in Real Estate Development, lecture by W. Richards (Rick) Woodbury, Chairman of Woodbury Corporation
September 5 - Know Your Language, lecture by Hyrum Smith, Chairman of the Board, Ampelis
September 12 - So You Want To Be An Entrepreneur: Putting The Odds In Your Favor, lecture by Brent Thomson, Co-Founder & CEO, Blip

September 19 - Creating a Contagious Culture, lecture by Laura Butler, SVP, People and Culture of Workfront
September 26 - Transformational Leadership, lecture by Ryan Napierski, President of Nu Skin Enterprises
October 3 - Listening, lecture by John R. Curtis, Congressman in United States House of Representatives
October 10 - Radical Candor, lecture by Kim Scott, Author of Radical Candor
NOTE: Please register for Kim Scott's lecture at https://uvu.universitytickets.com/w/event.aspx?id=2701. We are partnering with the Presidential Lecture Series for this lecture and this lecture will take place in the UVU Grand Ballroom.
October 24 - Creating Markets, Leaders, and Movements, lecture by David Stirling, Executive Founder & CEO of dōTERRA International
October 31 - The Business of Life: I Wish Someone Had Told Me This!, lecture by UVU President Astrid S. Tuminez
November 7 - The Importance of Being Proactive vs. Reactive, lecture by Alex Bean, Co-Founder & Chief Business Officer of Divvy Inc.
November 14 - Leadership For A World In Transition, lecture by Dr. Ed Brenegar, Chief Initiator of Circle of Impact Leadership
November 21 - Leadership vs. Management, lecture by Ray Pickup President & CEO, WCF Insurance
December 5 - Leadership, Strategy and Achieving Your Goals, Ron Smart, CEO & Chairman of the Board at Won-Door Corporation
When is the Lecture Series?
The lectures begin at 11:30 AM on Thursdays on the dates listed above. Each lecture will be approximately thirty minutes followed by ten to fifteen minutes for Q&A.
Where is the Lecture Series?
The lectures are held in the Ragan Theater on the UVU Main Campus. See below for maps.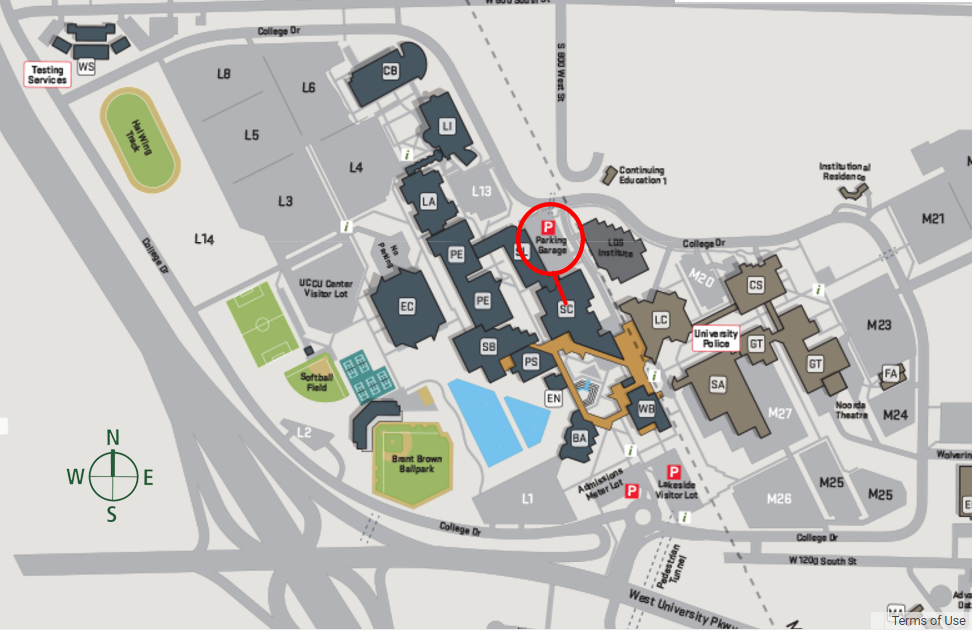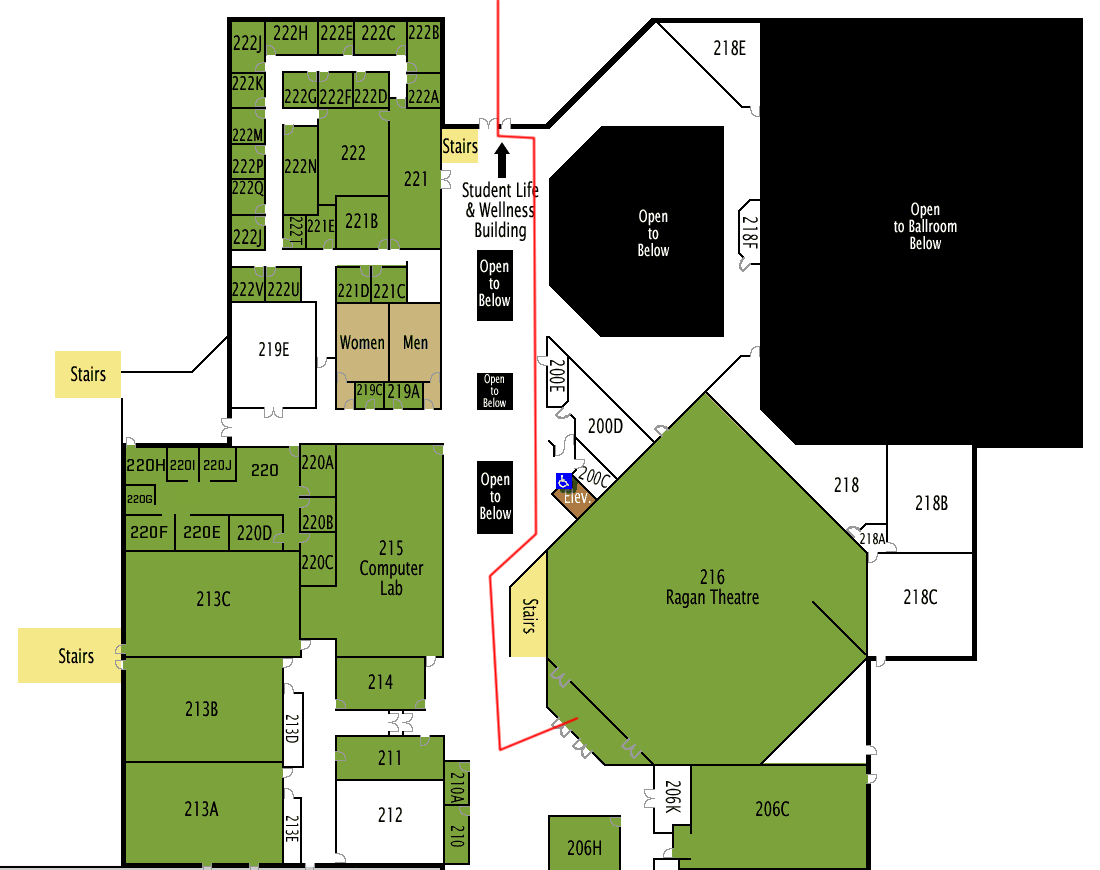 Parking
Visitor parking is marked with red Ps on the first map. Visitor parking is $1 per hour. The closest lot to the Ragan Theater is the parking garage. We suggest you come a little early, pay for an extra hour, and enjoy lunch on the campus at one of the vendors on campus. Additional information about parking is available on the UVU Parking website.
Why should I attend the Lecture Series?
Join us to learn from experienced executives on a variety of topics.
Contact
For any questions or concerns, please contact Meagan Sanders at msanders@uvu.edu or (801) 863-5354.