UVU LEMONADE STAND I 2012 entrepreneur banquet

Tuesday, May 1, 2012 from 6:30 PM to 9:00 PM (MDT)
Event Details
ZIONS BANK & 
UTAH VALLEY UNIVERSITY
ENTREPRENEURS CLUB
present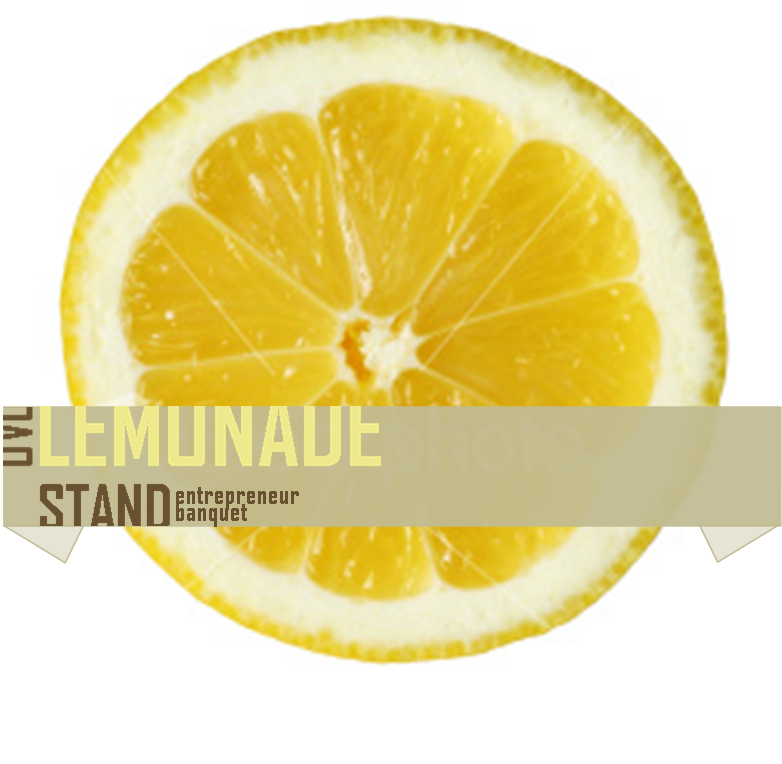 COME CELEBRATE THE RECENT ACHIEVEMENTS OF 
UVU ENTREPRENEURS!
TUESDAY, MAY 1, 6:30PM  


Below is a little taste of the 'sweetness' that will be UVU LEMONADE STAND:
EVENING OVERVIEW                                    UVU AWARDS I RECOGNITIONS**
6:30 Meet I Greet                                              ZIONS BANK's Opportunity Quest
 » founders I businesses I programs               Mentor of the Year
7:00 Banquet*                                                   Entrepreneur of the Year
 » presentation of UVU Entrepreneurs            Start-up of the Year
 » Zions Bank presentation                               Business of the Year
 » AWARDS I RECOGNITIONS                       Business Model of the Year
 » An unveiling of the future UVU...                   Entrepreneur Watch List of 2012
…  business, venture fund, alumni society, or ?
 …and did we mention we will be giving one attendee  a $100 to start their 'lemonade stand?'
COME SEE – what business may change our daily lives, and perhaps you'll be $100 closer to starting your own 'lemonade stand!' 

See you this Tuesday night!

Cheers,
UVU Entrepreneurs Club 

Share this event on Facebook and Twitter
public invited \ business dress
QUESTIONS? EMAIL: DEVEREAUXS@UVU.EDU
LEMONADE STAND entrepreneur banquet is a fun and energetic evening highlighting/celebrating the young emmerging and forthcoming entrepreneurs of UVU this past year.  UVU entrepreneurs come from all majors and departments within UVU. Students, student businesses, faculty, and community volunteers will be recognized and awarded for their outstanding achievements and contributions in cultivating entrepreneurship within UVU and the community.  

*banquet catered by Utah Valley University Dining
**recognitions I awards were determined by either vote from students and faculty across UVU or competition criteria within respective categories.
Organizer
UVU Entrepreneurship Institute
The Entrepreneurship Institute provides rigorous academic courses, along with lecture series, business competitions, workshops, conferences and other events designed to cultivate the entrepreneurial mindset of students across the UVU campus. We aim for student mastery in both management and technical skills.  We focus on opportunity identification; assessments of markets, new technologies, and financial viability; with precision execution on vetted business models.
We support clubs, collaborative peer-to-peer communities, and cross-functional startup teams across the UVU campus, and connect student entrepreneurs with off-campus networking associations.  The Entrepreneurship Institute encourages students to assume personal responsibility with a focus on self-determination, commitment, and resiliency.  
We promote achievement through precision execution and celebrate milestone accomplishments.  We measure our impact through tracking the number of students participating in entrepreneurship courses, events, clubs, conferences, and competitions as well as the number of sustainable business ventures launched by student entrepreneurs and alumni.
Utah Valley University's service region includes Utah, Wasatch, and Summit counties.  Located near the Wasatch Mountains, UVU is an ideal location, situated within 20 miles of world-class outdoor recreation sites for winter sports, hiking, biking, water sports, and more.  Utah Valley is nationally recognized for having a dynamic economy, and thriving startup communities. 
UVU LEMONADE STAND I 2012 entrepreneur banquet