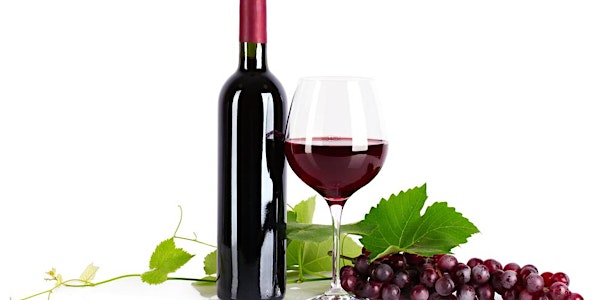 UVA Club of Washington DC: A History of Virginia Wine with Bottlelegger
A History of Virginia Wine with Bottlelegger
About this event
Virginia is considered one of America's "up and coming" wine regions and our viticultural history predates the country itself! All alumni, parents, and friends at least 21 years old are invited to join the UVA Club of Washington, DC for A History of Virginia Wine lecture and wine tasting, led by our wonderful partners at Bottlelegger: Whitney Berry (UVA WISE '08), Advanced Sommelier and Wine Judge, and David Parker, Sommelier and Wine Educator.
Tasting kits will include three 187 mL (~6oz) tasting samples of Joy (white), Fiore (rose), and Cabernet Franc (red) from Virginia's very own Crosskeys Vineyards and are $20.
If you reside in the Northern Virginia / DC area shipping is free! Areas for free shipping include: District of Columbia, Loudoun County, Fairfax County, Prince William County, Fauquier County, Stafford County, Spotsylvania County, Clarke County, Frederick County, Warren County, Rappahannock County.
If you reside outside of the delivery area, there is an additional $20 shipping cost. If you have any questions, please contact us and we will be happy to help. If you'd like to attend but prefer not to purchase a sample kit, cost to attend is $5.
Please note: RSVP deadline for wine tasting kits in the shipping area is Monday, June 22nd. RSVP deadline for wine tasting kits outside of the shipping area is Thursday, June 18th.
All proceeds will go to support the rising class of Wahoos for our scholarship fund!
For more information on this event, please contact David Aramony (CLAS '13) or Victoria Nguyen (CLAS '16) at uvasocial@dchoos.org.
*Zoom information to join will be emailed to registrants before the event.
Note: These events are being recorded by audio, video, and photographic means. By participating, you grant the University of Virginia the right to use your voice/likeness in any depiction of these events, including sharing on social media. Video is not required to participate in this event. Please reach out to uvaclubs@virginia.edu if you have any questions.
This event is #open to all alumni, parents, and friends.