UTURN and the Future of Media: An Evening With Kaswara Al-Khatib

Tuesday, September 19, 2017 from 5:30 PM to 8:30 PM (PDT)
Event Details
Online media has completely changed the game. Anyone with an internet connection can find a voice and an audience—and become a voice FOR an audience. Nowhere is this better embodied than in Saudi Arabia's UTURN channel. Created by Kaswara Al-Khatib in 2010, UTURN Entertainment is tech platform for entertainment and content development, all in Arabic for a Saudi audience. With over 35 million subscribers and more than two billion views, the platform is now the fastest-growing online video content network in the Arab World.
On September 19th, join Silicon Valley Forum and Al-Khatib as they discuss the future of online media and entertainment, both through the lense of UTURN's revolutionary platform and in our rapidly changing world at large. This discussion will highlight current media trends in Saudi Arabia, the role of rising producers, and the future of the online entertainment industry.
#SVFUturn
This event is FREE and seats are limited – get tickets and join us!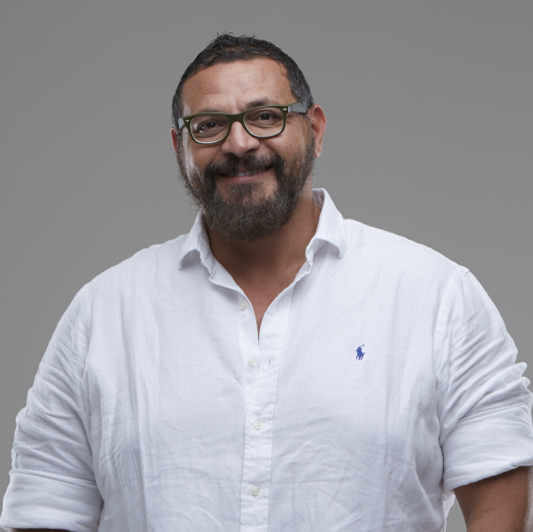 About the Speaker: Kaswara Al-Khatib is a serial entrepreneur, marketer, and online media mogul who currently serves as the CEO and Chairman of UTURN Entertainment. Al-Khatib began his career as a marketer at Proctor and Gamble, before launching his own advertising agency – Full Stop Advertising back in 2002. In 2010, he founded UTURN Entertainment, an online video content producer, marketed at young audiences in the Gulf. Its content ranges from drama to comedy to religion, and it often uses satire to address serious, political issues. Under Al-Khatib's leadership, UTURN has grown from a small producer of online videos to a Multi-Platform Network, with more than 35 million subscribers across its various social media platforms. Altogether, its videos have received more than two billion views, with around 100 million new views per month. In 2014, Al-Khatib was named as Saudi Arabia's "EY Entrepreneur of the Year", and in 2015, he was ranked #1 by Forbes Middle East on its list of entrepreneurs shaping Saudi Arabia's future.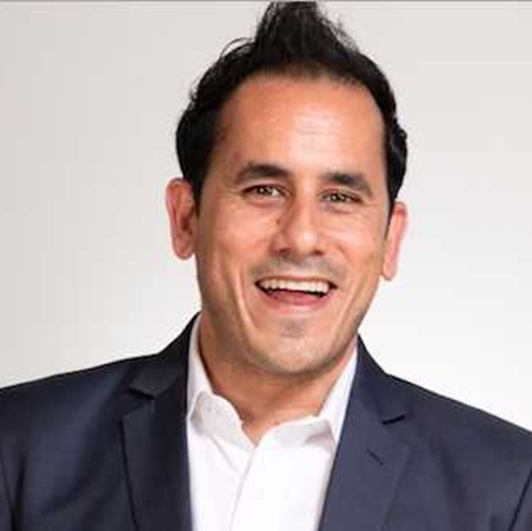 About the Interviewer: Sharif El-Badawi currently serves as Partner at 500 Startups, the most active venture capital firm in the world. In his role, he manages 500 Startups' MENA fund, focusing on seed stage investments in the Middle East and North Africa. In addition, Sharif is the Chairman of the Board and Head Mentor at TechWadi, where he leads the TW100 mentors and helps bridge MENA startups with Silicon Valley. He also serves on several advisory boards for startups in the MENA region and Silicon Valley. Previously, Sharif was the Partner Lead to VCs and Startups at Google where he worked with top tier VCs and their most promising startups on strategies that bring all of Google to their businesses. Joining from AdMob almost 7 prior, he led performance advertising strategy for Google's largest customers in North America covering Mobile, Search and Display ads. Before AdMob, Sharif was a technologist and serial entrepreneur having founded or co-founded several companies in the Consumer Internet and B2B space over twelve years. 

About UTURN:
Though Saudi Arabia boasts the highest YouTube watch-time per capita of any country in the world, it was not until 2010, when a platform dedicated to Arabic-language video content was established. Created by Kaswara Al-Khatib in 2010, UTURN Entertainment was conceptualized as a tech platform for entertainment and content development much like Netflix—but all in Arabic for a Saudi audience. Boasting over 35 million subscribers, more than two billion views, and approximately 100 million new views per month, the platform is now the fastest growing online video content network in the Arab World. As the Kingdom does not regulate online content developed within the country, the content aired by UTURN ranges from drama to comedy, and often uses satire to address serious, political issues.
---
Agenda
subject to change
5:30 – Registration and networking
6:30 pm – Opening remarks – Denyse Cardozo, Executive Director, Silicon Valley Forum
6:40 pm – Welcome and introductions to chat guests
6:45 pm – Fireside chat begins (includes Q&A at the end)
7:45 pm – Conclusion and networking
8:30 pm – Event conclusion
---
Presented by

Hosted by

When & Where

Runway
1355 Market St
San Francisco, CA None


Tuesday, September 19, 2017 from 5:30 PM to 8:30 PM (PDT)
Add to my calendar
Organizer
Silicon Valley Forum: connecting people and organizations from around the world to the knowledge and networks of Silicon Valley.
We facilitate connections and provide resources for entrepreneurs and innovators to build and grow a successful company. While we focus on technology and startups in practice, in spirit we build our work around anyone who wants to run their business the Silicon Valley way—this is a place where creativity and innovation are crucial components of success. Our events, customized programs, Startupedia, and strategic partnerships provide the necessary tools to thrive in today's fast-paced digital economy.
For 34 years, our organization has been a key part of Silicon Valley's vibrant ecosystem. We organize over 70 different activities per year and have worked with over 40 countries. Our partners include global leaders Accenture, IBM, Microsoft, Mercer, and K&L Gates, just to name a few; as well as leading venture capital firms and service providers. Silicon Valley Forum is a fully independent 501 (c) (3) non-profit organization.
For more information, visit our website at https://siliconvalleyforum.com/.