Calling all printmakers, creatives and creatively-curious people...
About this event
Following the success of our first event, Utrecht Print Exchange is back with its next meet up, EXCHANGE #2: Process, on 14 January 2020.
Come along – alone or with print-loving pal – meet other printmakers and creatives, and get inspired.
The event takes place at Utrecht's Rabarber on Tuesday 14 January. Doors open at 19:00 and we'll kick off at 19:30.
Tickets cost €7, which includes a free drink.
Cosy Rabarber is a great little cafe in the middle of town, just a short walk from Utrecht Central station.
PROCESS
There are certain unavoidable steps in printmaking. Preparation, applying some form of pressure, creating some kind of impression and, of course, cleaning up.
But there are many more steps that an artist or designer can take that make their work, and how they arrive at the (un)finished piece, creatively different and unique.
How important are these additional steps?
Is it better to work with a set idea of what you want your finished piece to look like?
How can experimenting with idea generation, exploring new methods and playing with colours help your work to evolve?
Along with our speakers, we'll be discussing these questions, and much more, at EXCHANGE #2.
Meet the speakers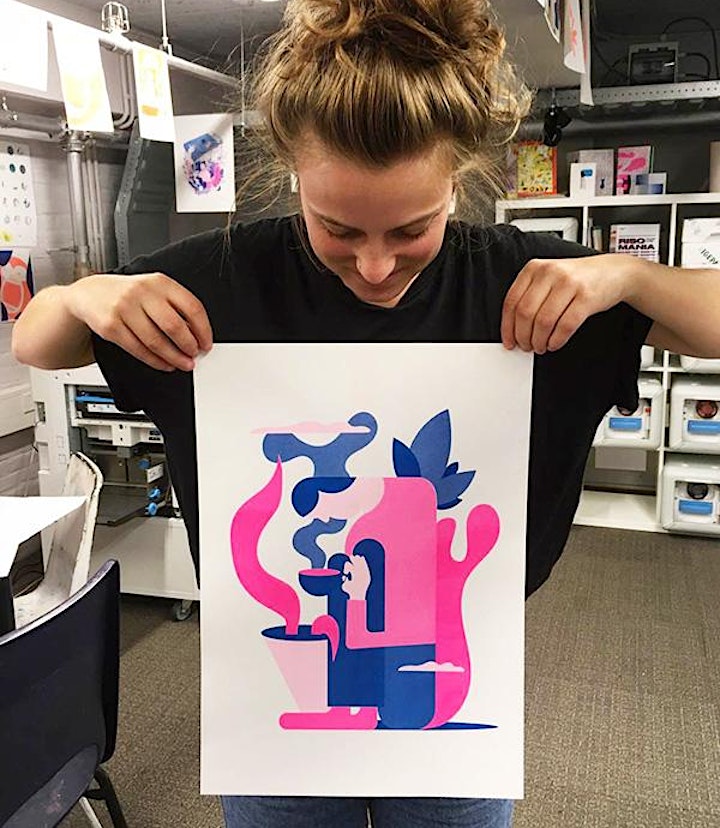 Petra Verkade
Petra is an illustrator, graphic designer and printmaker. As a student at the University of Arts Utrecht she combines different techniques, and is always on the lookout for new approaches and ways to explore possibilities in the fields of graphic design and illustration.
Her work is full of bright colours and playful illustrations and has a strong visual language. She loves to explore and transform her drawings and designs using her biggest love, riso print, and her second biggest love, screen printing.
** CHANGE IN PROGRAMME **
Michael van Kekem who was previously scheduled to speak is unfortunately no longer able to join us at the event.
Graphic design and risograph printer Jorgen Koolwijk has kindly agreed to step in at the last minute as a replacement.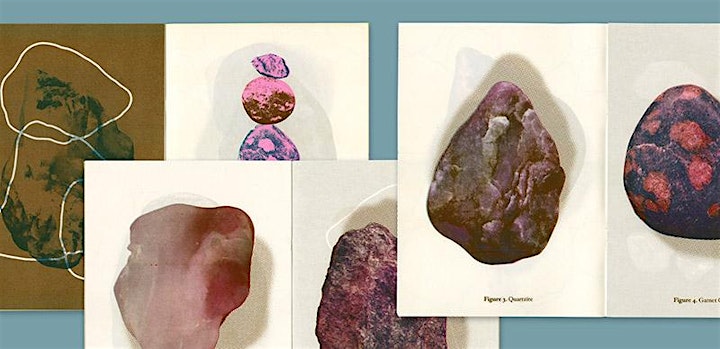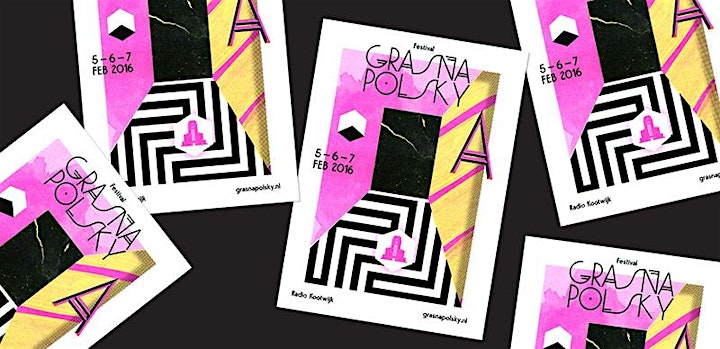 Jorgen Koolwijk
Jorgen is a graphic designer and the creative brains behind Utrecht-based design studio, Uncoated. Alongside his work producing (typo)graphic identities, book designs, packaging and campaigns, he creates beautiful posters and zines using his own risograph printer, as well as teaching part-time at the Communication, Multimedia and Design department at HU University of Applied Sciences.
Keep in touch: Follow us on Instagram and sign up to receive our email updates.
Organiser of Utrecht Print Exchange #2: Process
Utrecht Print Exchange is for printmakers, print lovers and printmaking
wannabes to share inspiration, clever tricks and handy resources.
We run a blog, occasional events and workshops - visit the website to
sign up to receive updates, or find us on Instagram @utrechtprintexchange
Whether you're into linocut, woodcut, etching, letterpress, lithography
or, of course, screen printing, you are welcome.
Hope to meet you soon!