About this Event
EXCHANGE #1 – Utrecht Print Exchange presents Bobbinhood (aka Barbara de Ru) and Joris Diks – two prolific printmakers who'll be talking about creativity, productivity, design and screen printing.
Come along – alone or with print-loving pal – meet other printmakers and creatives, and get inspired.
Your ticket includes a free drink.
The event takes place at Utrecht's Rabarber on Wednesday 25 September. Doors open at 19:00 and we'll kick off at 19:30.
Cosy Rabarber is a great little cafe in the middle of town, just a short walk from Utrecht Central station.
Tickets are limited - get yours now!
MEET THE SPEAKERS
Barbara de Ru, Bobbinhood
Photo by Dani van Oeffelen
Barbara de Ru is a Rotterdam-based creative entrepreneur, printmaker, fashion designer, author and more. After working as a fashion designer for over a decade she founded Bobbinhood in 2016, a creative studio which produces and sells easy screen printing kits, runs workshops, writes books, designs creative flows and printing overalls, and provides daily inspiration to a community of over 53k Instagram users.
Barbara will be talking about how she manages to achieve so many things (see above) with the same number of hours in the day as everyone else. She recently designed a creative workflow to help herself, and everyone, to better manage our time and make more space for creative endeavours.
Joris Diks, Handprinted Stuff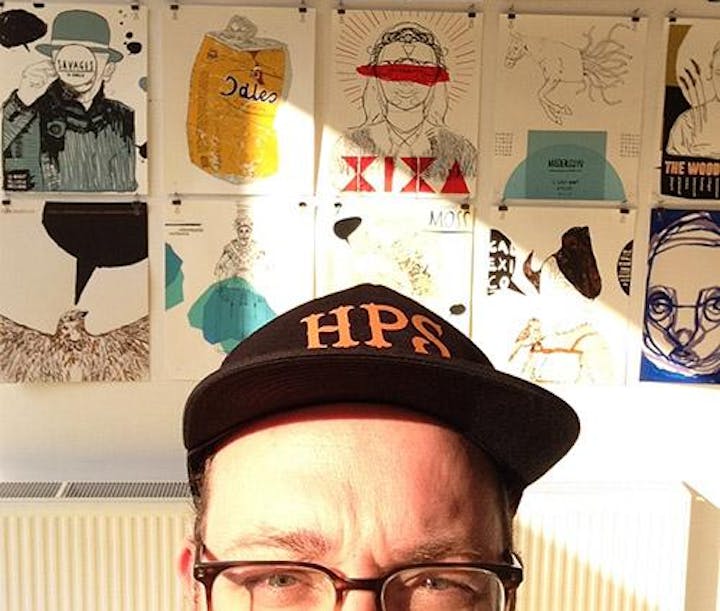 Joris Diks is an Utrecht-based illustrator and printmaker. As the founder of Handprinted Stuff, he designs and screen prints gig and film posters in his own distinct style, bringing together detailed line drawings with blocks of colour and occasional typography. He also prints for other designers and galleries from his studio in De Havenloods in the Werkspoorkwartier.
Whether his projects are commissioned or self-initiated, Joris is constantly busy producing new work. He'll be sharing with us how he generates ideas, where he finds inspiration and how he deals with creative block.
Not quite ready to buy your ticket yet? Sign up to receive Utrecht Print Exchange updates by email to stay in the loop.
-----
Utrecht Print Exchange is a platform for printmakers, print lovers and printmaking wannabes to share inspiration, clever tricks and handy resources.
Visit utrechtprint.exchange for more information.