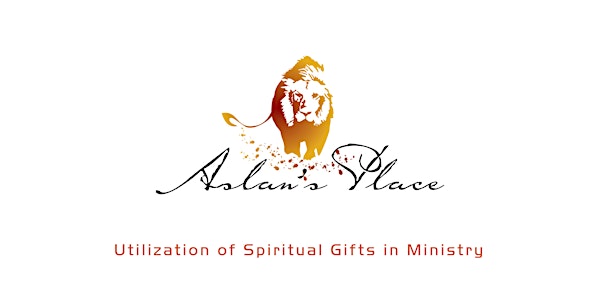 Utilization of Spiritual Gifts in Ministry - Aiea, Hawaii
Discover how to discern and move in the spiritual gifts and how to help others move in their spiritual gifts.
Location
Mountain View Community Church 99-1324 Koaha Place Aiea, HI 96701
Refund Policy
Contact the organizer to request a refund.
About this event
Utilization of Spiritual Gifts in Ministry is a foundational course and has no pre-requisites. It will be facilitated by Paul L. Cox and Rob Gross. This course is part of the Aslan's Place Intern Program.
You do not need to be an Aslan's Place Intern to participate.
Weekend of March 10-12, 2023
Friday – 7pm-10pm 3 hours
Saturday – 1pm-8pm 7 hours (Please bring your own dinner)
Sunday - 2pm-7pm 5 hours
Weekend of March 25-26, 2023
Saturday – 1pm-8pm 7 hours (Please bring your own dinner)
Sunday - 2pm-7pm 5 hours
Please bring your own snacks. Bottle water will be provided.
Required resources for this course:
Printed Bible – Either English Standard Version or New King James Version
Laptop, iPad or Tablet computer
Logos Bible Software - (at least the "Starter package") is highly recommended but not required.
Topics to be addressed during this course:
1. Explore the Biblical teachings about spiritual gifts
2. Learn the difference between the gift of prophecy in the Old and New Testaments
3. Examine the categories of Spiritual Gifts
4. Explore how the different gifts may play out in the personality characteristics of their recipients
5. Develop an understanding of how to operate in your spiritual gifts
6. Identify the difference between Spiritual Gifts and the five -fold offices
7. Learn how creativity and spiritual gifts are connected
8. Learn to identify the corruption of God-given gifts versus false gifts
9. Discuss how the gifts should be used in churches and/or other gatherings of believers
Discover answers to common questions regarding the gifts, such as:
1) Why don't many churches welcome and allow the expression of the gifts of their members?
2) How can I express my gifts when my church doesn't allow it?
3) How many spiritual gifts can we have?
4) Should we pray for a certain gift?
5) What gifts are most important?
6) What if others' gifts seem better than mine?
7) How do I develop my gifts?
8) Why do my gifts seem stronger when in the presence of others who are actively utilizing their gifts?
9) What if I don't recognize any gifts in my life?