Description
Join leading innovators, thought leaders, and entrepreneurs, and gain insight on how to win the innovation race in the digital business era.
The North America Taiwanese Engineering and Science Association (NATEA) is proud to sponsor the 2018 U.S. Taiwan High-Tech Forum (UTHF) event. The theme for UTHF 2018 will focus on exploring how the emerging 'Digital Twin' paradigm, driven by the continued advancement of AI, IoT, Big Data, and Robotics, will further the boundaries and the impact of digital transformation.
The UTHF 2018 event is designed to bring the brightest minds from both the high-tech communities of Taiwan and Silicon Valley to explore whether we are at a turning point of adopting the emerging Digital Twin paradigm that will bring seismic impact to redefine industries and reshape our everyday life?

Come join us for a half-day conference packed with thought leadership speakers and innovative solution providers eager to share their insight on this ever-evolving topic.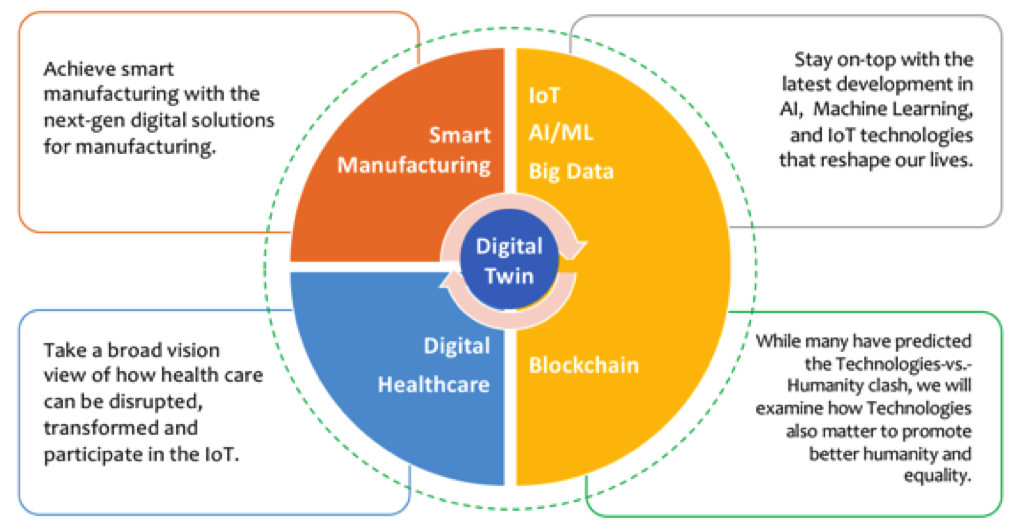 Schedule
Pre-Conference Workshop: 10:30 - 12:00 PM
Registration: 12:15 - 1 PM
Conference: 1 - 5 PM
To confirm your attendance for the Pre-Conference Workshop, please sign up here: https://www.eventbrite.com/e/uthf-2018-pre-conference-workshop-tickets-51125365344
Program Agenda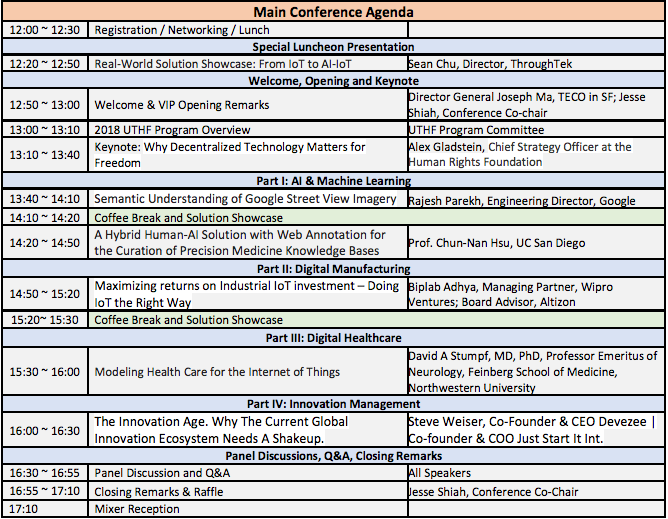 Pre-Conference Workshop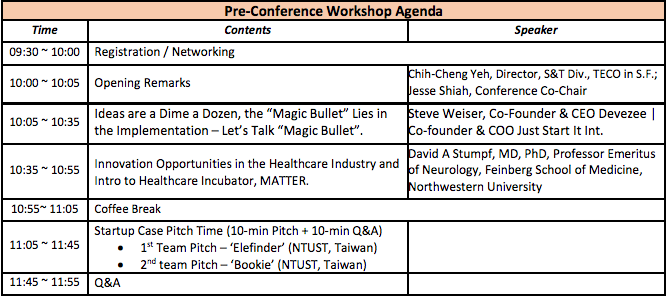 Solution Showcase Pavilion
Call for leading innovators and startups to showcase your solutions at the UTHF 2018 Solution Showcase Pavilion. There is no cost to exhibit but Space is free but limited. Apply for your demo table today! Send email to jshiah@natea.org or call 408-646-7880.
More Information
For more information please visit our website at http://uthf.org/
To download a copy of the UTHF 2017 Program Guide Book, please click here.
The UTHF 2018 Program Guide Book will be available for download soon.
Event Organizers
Conference Co-chairs: Jesse Shiah (jshiah@natea.org), Tom Yeh (ccyeh@sciencesf.org))
Program Co-chairs: Yen-Kuang Chen, Ray Sun
NATEA-SV President: Yao-Hung Yang
Contact
Jesse Shiah, jshiah@natea.org, 408-646-7880
Yao-Hung Yang, yyang@natea.org