UTBA June 14th Membership Deck-Side Dinner - Deauville Inn, Strathmere
Description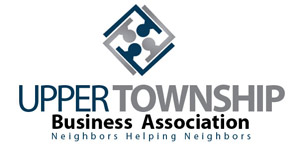 Friendly Reminder - UTBA June 14th
Membership Deck-Side Picnic Dinner
The UTBA June Membership Dinner meeting will be held on the deck at the Deauville Inn in Strathmere.
Our host will by Jackie Brown.
Location: 201 Willard Road Strathmere, NJ 08248
Menu: BBQ on the deck

Date: Thursday, June 14, 2018
Times: 5:30 pm Social / Networking; 6 pm Dinner / Program
Cost of Tickets: $25.00 for Members; $30 for Non-Members
Please RSVP with this Eventbrite page.

Deauville Inn: www.deauvilleinn.com
UTBA Links: www.UpperBiz.com | www.facebook.com/UpperBiz | www.twitter.com/UpperTwpBiz
##
- Last Update 08 June 2018
- Posted Live (As Save the Date) 23 May 2018