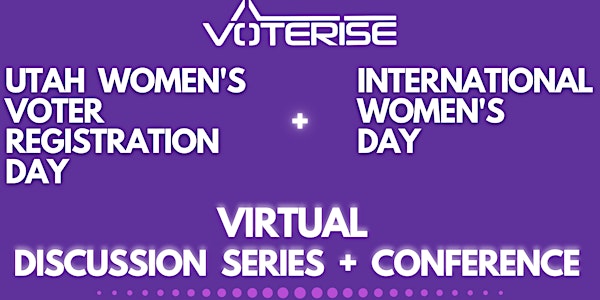 Utah Women: The Past
Join us as we discuss the past of Utah women: who were the key players, what they did, and how we can learn from them.
About this event
In the first of our free discussion series celebrating Utah Women's Voter Registration Day and International Women's Day, our Executive Director will talk with Better Days 2020 Historical Director Katherine Kitterman about the amazing Utah women of the past.
Join us and register now!