Utah SBDC's Employer Tax Workshop sponsored by WCF Insurance
Description
UTAH ​SBDC'S ​EMPLOYER ​TAX ​WORKSHOP SPONSORED BY WCF INSURANCE

Join ​us ​to ​learn ​the ​ins ​and ​outs ​of ​paying ​and ​complying ​with ​employee ​tax ​requirements. ​

In ​this ​power-packed ​workshop, ​you ​will ​get ​to ​hear ​from ​a ​tax ​CPA ​expert, ​as ​well ​as ​relevant ​federal ​and ​state ​agencies, ​all ​in ​one ​place, ​all ​on ​ONE ​DAY!

​ ​ ​ ​CPA ​firm ​(independent ​contractors ​versus ​employees)
​ ​ ​ ​Utah ​State ​Tax ​Commission
​ ​ ​ ​Utah ​Department ​of ​Workforce ​Services
​ ​ ​ ​Utah ​Labor ​Commission
​ ​ ​ ​U.S. ​Department ​of ​Labor
​ ​ ​ ​WCF Insurance

After ​the ​workshop, ​you ​will ​come ​away ​with ​knowledge ​and ​confidence ​of ​how ​to ​navigate ​this ​complex ​area.

***Breakfast ​is ​provided***
***Lunch ​is ​​provided***

*Special Thanks to WCF Insurance for financial support to help provide breakfast and lunch, and to help lower costs of attendance.

DATE:Thursday, February 20,, 2020

7:45 ​am: ​ ​ ​ ​ ​Check-in, ​Registration ​and ​Food
8:15 ​am: ​ ​ ​ ​ ​ ​Start ​of ​workshop
5:00 ​pm: ​ ​ ​ ​ End ​of ​Workshop

SLCC ​- ​Miller ​Campus
Corporate ​Partnership ​Center ​building ​(MCPC; Building #5)
Room ​101
9690 ​South ​300 ​West
Sandy, ​Utah ​84070
Questions about the event? Contact Christine Rice at 801-957-5441 or christine.rice@slcc.edu
Sponsored by: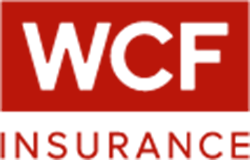 Registration software provided by: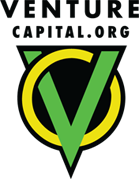 About the CPA Presenter:
Russell M. Whitehouse graduated from the Utah State University School of Accounting in 1984. He passed the Uniform Certified Public Accounting Exam soon thereafter and has been practicing in public accounting since then. He has chosen to specialize in tax planning/compliance for individuals and closely held businesses. He is considered a small business specialist and teaches regularly as a guest lecturer for the SBA-SCORE Program and the IRS Small Business Tax Education Program. He has written several articles and presented at conferences for Utah State University Tax School, a program of Continuing Professional Education for other CPA's. He is a former chair of the Federal Taxation Committee of the Utah Association of Certified Public Accountants. In 1992, Mr. Whitehouse started the accounting firm of Whitehouse & Company, CPA's. He is presently the principal shareholder in the firm. The firm has been through several peer reviews and has earned unqualified opinions for all reviews, indicating that the firm and it's personnel have stringently adhered to standards promulgated by the American Institute of Public Accountants.
Special thanks to the following governmental agencies for participating:
Utah State Tax Commission

Utah Department of Workforce Services

Utah Labor Commission

U.S. Department of Labor

Workers Compensation Fund of Utah
Attendee Photo / Audio / Video Release:
By registering for this event you authorize the Utah SBDC/Salt Lake SBDC (organizers) to use, reproduce, stream, and/or publish photographs, audio and/or video that may pertain to you – including your image, likeness and/or voice without compensation. You understand that this material may be used in various publications, public affairs releases, recruitment material, broadcast online or for other related endeavors such as the Utah SBDC and Miller Business Resource Center web sites and social media pages. If you do not agree to this Release, please contact Bryce Hansen or Jim Herrin at 801-957-5441, or bryce.hansen@slcc.edu, jim.herrin@slcc.edu.