Utah SBDC's Ca$h Flow is King Workshop Series sponsored by US Bank
Description
Utah SBDC's CA$H ​FLOW ​IS ​KING Workshop Series sponsored by US Bank
Three Workshops over Three Wednesdays.
9 hours of critical content and tantalizing training for your brilliant business (you can attend just one or all three!).
>>> November 6th: Understanding your Numbers Like a Pro
>>> November 13th: ​Managing your Cash Like a Pro
>>> November 20th: Projecting your Cash-Flow Like a Pro

In Understanding your Numbers Like a Pro, you literally gain a knowledge of how to read your financial statements.
In Managing your Cash Like a Pro, you learn short-term cash management tips and techniques.
In Projecting your Cash Flow like a Pro, you will receive cash projection tools and learn how to build and manage your short and long-term cash projections.
Did ​you ​know ​that ​the ​Number ​One ​reason ​businesses ​fail ​is ​that ​they ​run ​out ​of ​money ​(even ​when ​profitable)?

Come ​learn ​what ​most ​small ​business ​owners ​do ​not ​know ​about ​CASH. ​ ​By ​attending ​and ​participating, ​you ​will ​get ​the ​tools ​and ​knowledge ​to ​help ​you ​avoid ​the ​ruin ​of ​your ​company:

Learn to understand your numbers simply
Prevent problems before they are problems
Know how and when to grow
Increase potential for more cash, play, sleep, and less stress
Investment:
$20 per session
$50 for all 3 sessions
Schedule on Day of Events:
8:30 ​am: ​ Check-in, ​Registration ​and ​Food
9:00 ​am: ​ ​​Cash ​Flow ​is ​King workshop
12:00 ​pm:​ ​End ​of ​Workshop

WHERE:

Salt Lake Community College - Miller Campus
MCPC (Building #5), Floor 3, Room 333 (Session 1); Sessions 2 & 3 will be in room 101.
9750 South 300 West
Sandy, Utah 84070
Sponsored by: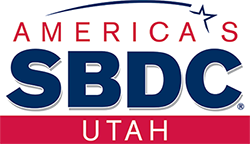 Registration site provided by: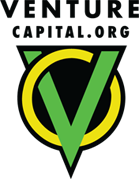 About the Presenter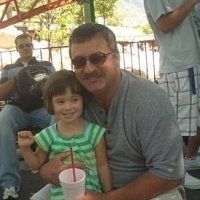 Jim Herrin

Jim is the Director for the Salt Lake Region SBDC, and has over 20 years of small business finance experience. He is also an adjunct professor of finance at Webster University, located at Hill Air Force Base.
ADA Notice
If you need accommodations under the ADA, we require at least a 10 calendar-day advance notice before the date of the event. Please contact Christine Rice at 801-957-5441 or christine.rice@slcc.edu, or Bryce Hansen at 801-957-5352 or bryce.hansen@slcc.edu.