Description
Ustyled + X+PR Present: Business Forward: How To Advance Your Business and Style for Positive ROI
A VIP Workshop to hone your message and your brand and get YOU noticed.
You deserve to have your story told. Your mission can't have a maximum impact if you don't maximize your reach. Press can do that for you, and do it quickly.
With everyone vying for media attention, it's important to know how to break through the noise with the right tactics and stories to quickly and effectively capture media attention.
And when you DO get that media opportunity, how you show up MATTERS -- to YOU. We'll close out the session by defining your Leadership Style Power.
Hosted by area experts Xina Eiland and Catherine Cassidy, you'll not only walk away with a concise message and pitching strategy, but you'll have total confidence and clarity on HOW to show up for this media exposure. Also in this workshop, you'll learn how to maximize the opportunity.
THE AGENDA
9:30 – 10 am: Breakfast + PR 101
What's the difference between PR and marketing? The popularity of social media has blurred the lines between these two fields, and we'll teach you where one ends and the other begins.
10 – 11 am: The Plan, The Plan
Getting a story picked up requires planning and timing. Understand editorial schedules and reporter beats. Walk away with a real, actionable plan on how to properly pitch reporters.
11 am – 12 pm: Pitch Perfect
Reporters and editors receive hundreds of pitches a day. Make your pitch stand out by creating strong hooks to get a response from a reporter.
12 – 1 pm: Lunch + Live Pitch
After we hone your pitch, we'll actually PITCH your story so you can see it in action!
1 – 2 pm: Think Like an Editor
So you can continue to evolve your pitching, you must learn how to tell more meaningful stories. Write attention-grabbing headlines and press releases that make your story look unique and stand out from the crowd.
2 – 3:30 pm: Leadership Style Power
We'll refine your Leadership Style Power to give you clarity on how to create a presence that is authentic and positions you even more powerfully as a leader in your field. If you're going to get your message out there, you have to stand out.
3:30 – 4:30 pm: Shopping!
Your pre-event homework will enlighten us to WHO you are so we can give you the opportunity to shift your LSP immediately with 1-2 updates. (No pressure to buy!)
About Xina Eiland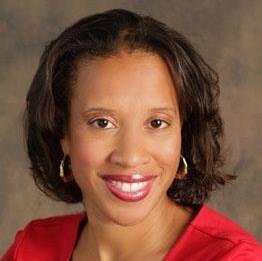 As President and CEO of X+PR, Xina has established herself as an authoritative figure on digital media and multicultural communications. She has worked with numerous and diverse corporate, nonprofit and governmental clients to increase visibility locally and nationally.
Xina has pitched the media for more than 15 years and has successfully garnered positive press coverage in relevant top-tier and broadcast outlets for clients who want to create a buzz.

About Catherine Cassidy
With over 15 years of experience in the Fashion Industry and an undergraduate business degree from USC, Ustyled CEO Catherine Cassidy has a unique blend of business, operations, sales, merchandising and personal styling experience. When leading workshops and working with 1-1 VIP clients, Catherine has the innate ability to understand you and your work environment to help you create a style that speaks to YOU as well as your audience.