Description
ABOUT SANTA AND THE GRINCH
Unlike legends lead us to believe, Santa And The Grinch have been the best of pals since before mankind. Each Christmas, they would bring a little joy and mischief to all of U Street. Take part of yet another historic moment and join Santa and The Grinch in the U Street Corridor to celebrate the true spirit of Christmas.

Zip through U Street's best watering holes such as Ben's Next Door, Nellie's Sports, and Sudhouse at no cover charge, swig on the finest $3 to $4 drinks, munch down on discounted food deals, and get your picture taken alongside your crew by our trigger happy Christmas elves.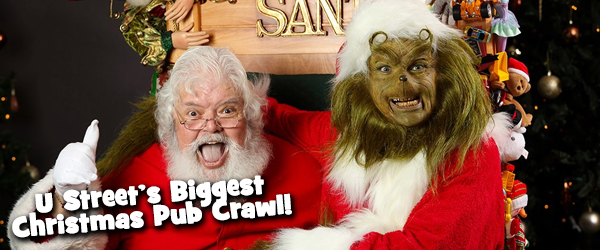 TICKETS
$10 Early Bird (Ending November 22nd at 11:59PM)
$15 General Admission (Ending December 11th at 11:59PM)
$20 Last Minute (End December 12th at 8PM)

PARTICIPATING VENUES
Ben's Next Door
DC9
Desperados
Handsome Cock
Liv Nightclub
Nellie's
Pure Lounge
Red Lounge
Sudhouse
The Tap & Parlour
* Venue line-up is subject to change. Final list will be posted on December 11th and will be included on the Santa And The Grinch pub crawl map.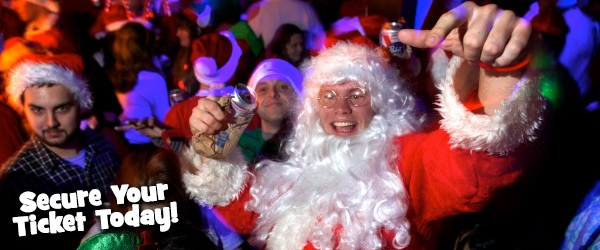 FEATURED SPECIALS
$3 Beers
$4 Mixed Drinks
$4 Specialty Shots
$4 to $6 Food Deals

REGISTRATION & CHECK-IN
When you order your tickets, you will be prompted to select a registration venue for Santa And The Grinch. Once you have registered and checked in, you will receive a pub crawl map and your wristband, granting you no-cover access to all of the participating venues and their special deals. Registration and check-in will start at 3PM and end at 8PM with an extended registration starting at 8PM and ending at 9PM at a location TBD. Call (202) 670-2683 for the extended registration venue location. You must be 21 years or older to participate.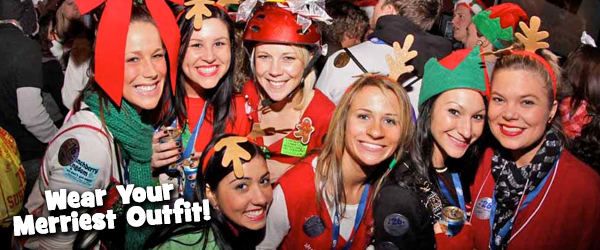 DRESS CODE
Wear your merriest outfit. Santa and Grinch hats, ugly sweaters, and costumes are highly encouraged to celebrate the true spirit of the holidays.

QUESTIONS & GROUP RATES
Have any questions? Want more information regarding group rates? Shoot us an email at hello@ustreetpubcrawls.com or call us at (202) 670-2683.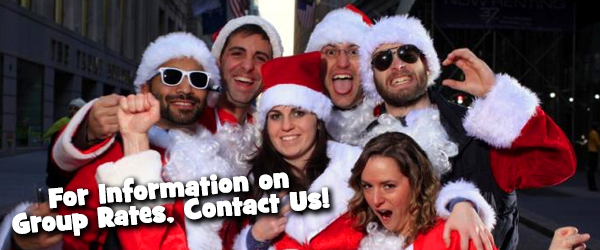 TRANSPORATION & SAFETY
Use the U STREET/AFRICAN-AMER CIVIL WAR MEMORIAL/CARDOZO Metro stop on the GREEN and YELLOW lines for arrival at and departure from the U Street Corridor. Metro will run until 3AM and exists right in the heart of U Street. For a jolly good time, don't drink and drive and please use public transportation or a designated driver. UStreetPubCrawls.com is happy to partner with Lyft to offer our pub crawls a safe ride home. Use the promo code "USTREET" for $20 toward your first ride with Lyft.