Description
July 20th Splashdown 50 Celebration!
Join us in commemorating the 50th Anniversary of the epic Apollo 11 lunar landing mission, the first time humans walked on the Moon in the entire history of mankind. The USS Hornet flawlessly recovered these first moonwalkers and their precious load of moon rocks from the Pacific Ocean with President Richard Nixon onboard and 500 million TV viewers watching around the world.
10 AM-5 PM
Join us in commemorating the Apollo 50th Anniversary by visiting the historic Recovery Ship!
Splashdown 50 commemorates the five Apollo missions from 1968-1969, leading up to and including Apollo 11. The celebration will also frame the Apollo mission within its time as we explore the past, present, and future of space exploration programs planned by NASA and private commercial space companies. Splashdown 50 offers visitors an exciting opportunity to learn about the past and how it's leading us to the next generation of space exploration!
Tickets are Available for Purchase in Advance or at the Door the Day of Event:
*Receive $5.00 off when you bring a donation for Feral Change!
Special Presentations throughout the Day!
Hangar Bays 2 & 3
10:00 PM -4:00 PM (Continuous)
Nearly 20 Community Partners are showcasing information and interactive displays and includes representatives from science, technology, and history museums, organizations from the greater Bay Area, and national institutions. California Academy of Sciences, The Tech Museum, SETI, NASA, and more will be on board bringing their own exciting displays including a VR arena and an inflatable planetarium!
Hangar Bay 3 Main Stage
11:00 AM- Meet the historic NASA & USS Hornet Veteran Naval Apollo Recovery Team who retrieved the capsule and the astronauts as it returned from space! The crew will gather on the main stage and share their roles played on the anniversary of this historic day!
William Carpentier (NASA)- Flight Surgeon (Apollo 11)
Glenn Casey (Navy)- Recovery Helicopter Co-pilot (Apollo 12)
Larry Duncan (Navy)- "Photo" Helicopter Pilot (Apollo 11)
Bruce Johnson (Navy)- Recovery Helicopter Co-pilot (Apollo 11)
Clancy Hatleberg (Navy)- UDT Decon Swimmer (Apollo 11)
John Hirasaki (NASA)- MQF Technician (Apollo 11)
John Stonesifer (NASA)- Quarantine Manager (Apollo 11)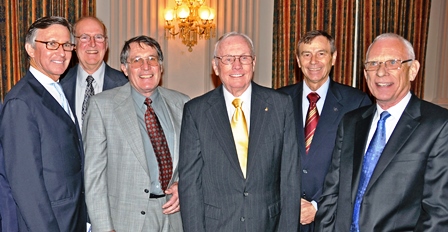 2:00 PM- Our planet's very own magical space cat Lil BUB will make an appearance on the main stage at 2 pm. Lil BUB is one of the most famous cats on the planet - she is a critically acclaimed author, talk show host, TV and movie star, recording artist, and video game developer. In 2014 she created Lil BUB's Big FUND for the ASPCA, the first national fund for special needs pets, and has helped raise over $650,000 for animals in need to date. The USS Hornet is pleased to partner with Lil BUB and help support Oakland's own Feral Change Rescue Organization!
*Receive $5.00 off one ticket when you bring a donation for the Oakland animal shelter Feral Change! Limit of 1 donation per family.
. Come learn about STEM, Space, support Hornet Education programs, and help animals! Together we can all make the Universe a wonderful place in the future.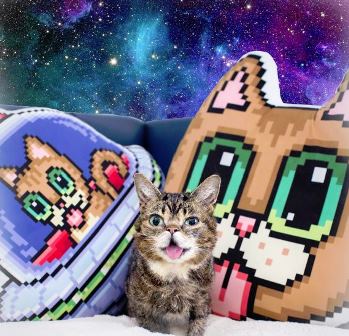 Please note- physical donations such as cat food must be in cases or complete bags. No singular can will count as a charitable gift.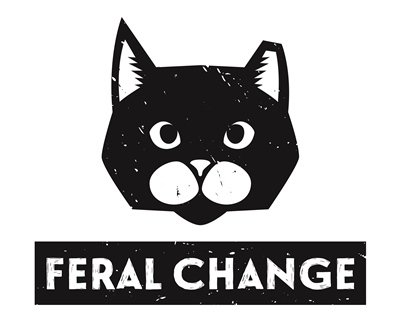 Plus other Special Guests- TBA
Hangar Bay 1
3:00 PM- Smithsonian Channel's Documentary The Day We Walked on the Moon
"1969, orbiting Earth, three astronauts Michael Collins, Neil Armstrong, and Buzz Aldrin set out on a likely death mission that could only end in one of three ways: land, abort, or crash."
This screening is exclusive to Smithsonian Afffiliate institutions and will be screened aboard the USS Hornet Sea, Air & Space Museum at approximately 3:00.
Exhibits
Our Splashdown 50 Celebration will feature expanded exhibits with photographs, videos, memorabilia, a Moon rock from the Apollo 16 mission, food trucks, exhibitors from over a dozen community partners, and presentations by individuals who participated in the Apollo mission recoveries and those involved in the space exploration field. Additionally, the Museum's standard exhibits will be open to visitors as will docent-led tours through parts of the ship inaccessible to visitors on their own.
Food
Food will be available on board as well as on the pier from 11am-3pm. Enjoy authentic Mexican from Jose's Chow Down Special, delicious Hawaiian from Locos Only, cluckin' good wings from S&K Wings, gourmet toasted goodness from Grilled Cheez Guy, and a pick-me-up from Sweet and Mellow Coffee Truck.
Evening: Splashdown 50 Dinner

Separate Tickets for the Anniversary Dinner will be available for purcahse until 7/18/19.