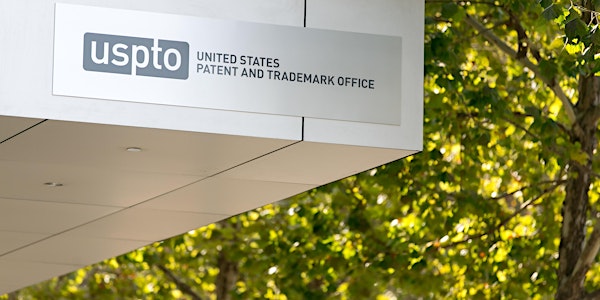 USPTO Patent Examiner 1-on-1 Meetings at Super Bowl City
When and where
Location
Super Bowl City "#IKnowTheWay to San Jose, California" (Booth #17) Market St. and Drumm St. San Francisco, CA
Description
The Silicon Valley United States Patent and Trademark Office (USPTO) is inviting members of the public to schedule a twenty minute 1-on-1 in-person meeting with a USPTO patent prosecution specialist to discuss the patent process as part of Super Bowl City, Booth #17, "#IKnowTheWay to San Jose, California" near the intersection of Market St. and Drumm Street (near the Embarcadero) in San Francisco. Intended for entrepreneurs and independent inventors, the meetings will provide individuals with an opportunity to seek assistance with their inventions and the patent process.

Please select an available date and time to reserve a meeting. The meetings are free, but a limited number are available. If you need to cancel your appointment, please email siliconvalley@uspto.gov as we anticipate high demand.
Select a Date and Time from the Drop-down Button
USPTO Hours at Booth #17 "#IKnowTheWay to San Jose, California" in Super Bowl City
Monday, February 1st, 2:00 PM - 6:00 PM (PST)

Wednesday, February 3rd, 3:30 PM - 6:00 PM (PST)

Thursday, February 4th, 3:30 PM - 6:00 PM (PST)
Please feel free to stop by the booth even without an appointment. We look forward to seeing you at Super Bowl City!
* No patent or trademark applications/registrations, payments or official correspondence can be accepted at this location during this event.
* USPTO staff can only provide assistance and cannot provide legal advice.
* If you have a patent application pending with a power of attorney, USPTO staff are limited to the type of assistance that can be provided without your representative being present.